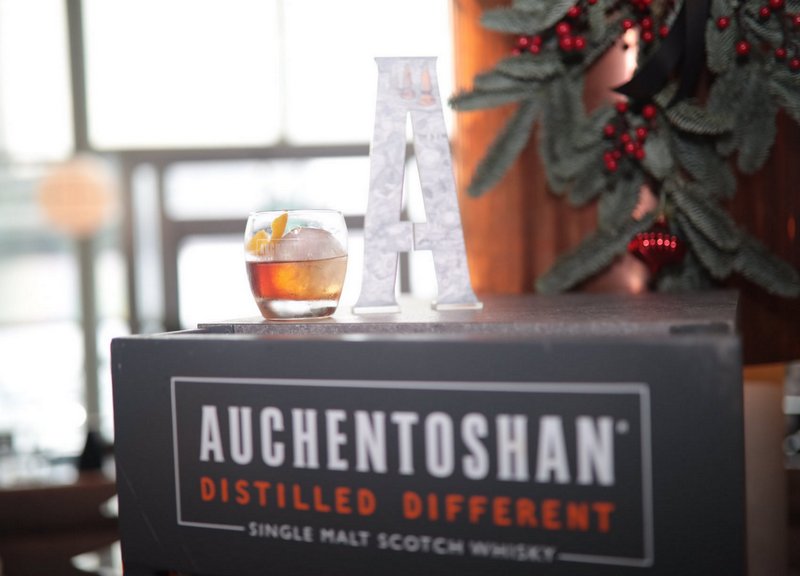 The newly-renovated Alley Bar will transform to The New Malt Order by Auchentoshan from 5 to 15 July 2017.
Explore the flavours of the smooth, triple-distilled single malt. The New Malt order aims to amplify the key flavours of Auchentoshan which are the signature hints of citrus, nuttiness, sweetness and spiciness from the whisky's maturation in Bourbon, Olorosso Sherry and Pedro Ximenez casks. Customise the way you experience the whiskey with extra condiments, ingredients and garnish.
We were at The New Malt Order Pop Up last December at Monti and pretty much had a really good time. You should visit Alley Bar this July and try the What The Kueh?!, Ye Old Soda Sour or Jammin' with the Marmy make-your-own cocktails.
What's happening at The New Malt Order Pop-Up at Alley Bar?
1-for-1 Auchentoshan DIY cocktails at S$20++
2-month long bottle promotions will run from July to August at S$118++ for a bottle of 12 Year Old or S$238++ for the Three Wood.
Auchentoshan whiskey flights will be available at S$30++ – American Oak, 12 Year Old and Three Wood neat.
Alley Bar at Emerald Hill is at 180 Orchard Road, Peranakan Place, Singapore 238846.  The Pop Up operates from 6 to 10 pm
GIVEAWAY
Auchentoshan, The Alley Bar and SUPERADRIANME have collaborated to give away two sets of Two Auchentoshan Whisky flights and two Make-Your-Own cocktails at the pop-up bar installation at Alley Bar worth over S$100 each. It's our way of inviting you to come over on 8 or 9 July 2017. Click on the Facebook embed below to participate and you have to be above 18 to participate.