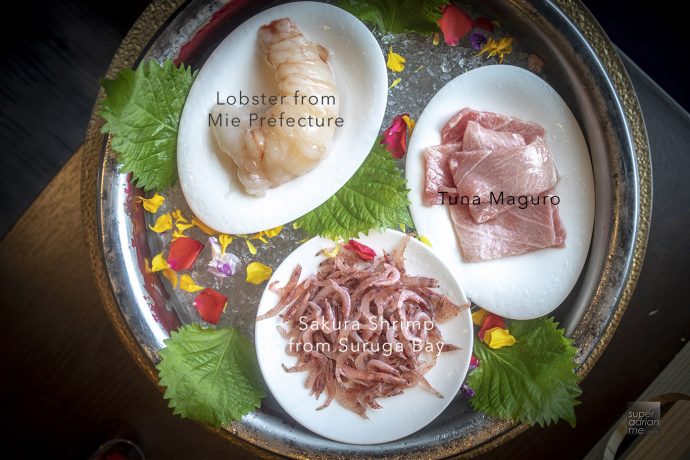 The Okinawa Prefecture, ANA Cargo and Yamato Transport held a "Okinawa Hub Utilisation & Japanese Food Tasting Event" on 12 December 2018 at Tung Lok's revolving Tong Le Private Dining. Fresh ingredients were flown in from Japan the night before and prepared by Senior Executive Chef Ken Ling for trade guests from the F&B and food distribution trade.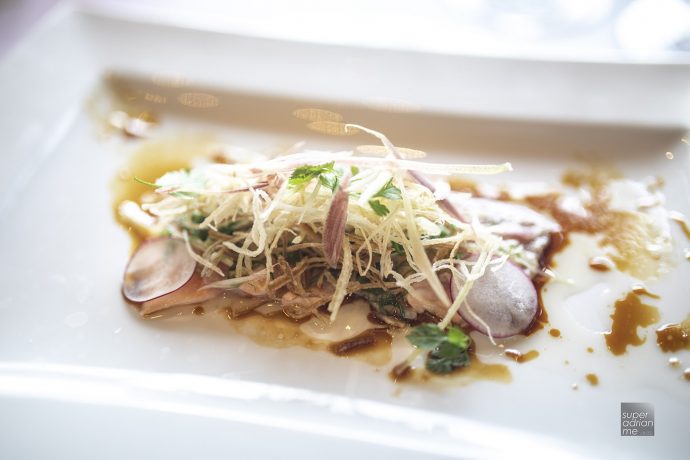 The first dish served was a plate of Seared Tuna Maguro and Red Akafuji Rainbow Trout flown in from Japan the day before. Chef Ken Ling was given the liberty to prepare a six-course lunch based on the ingredients from Japan.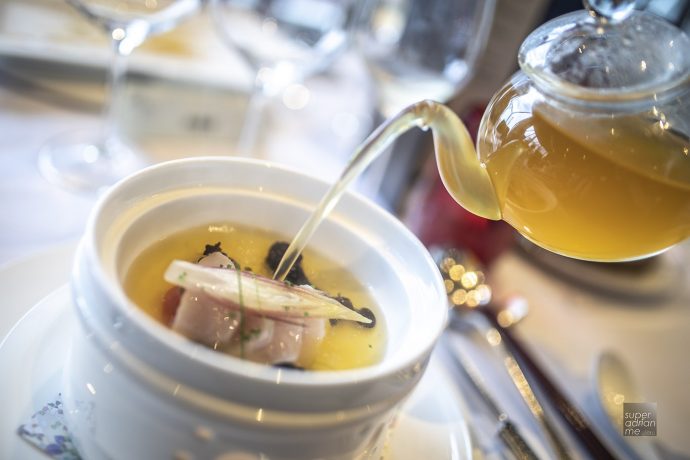 Chef Ling prepared a tangy consommè with Amela red and rubins Gold tomatoes and slices of Yellow Tail. The tomatoes have a full-bodied rich and sweet taste. Myoga, or ginger flower from Japan is added to give a fragrant crunch to this beautiful dish. I am usually not a fan of sour dishes, but I surprised myself when I finished the entire bowl's ingredients.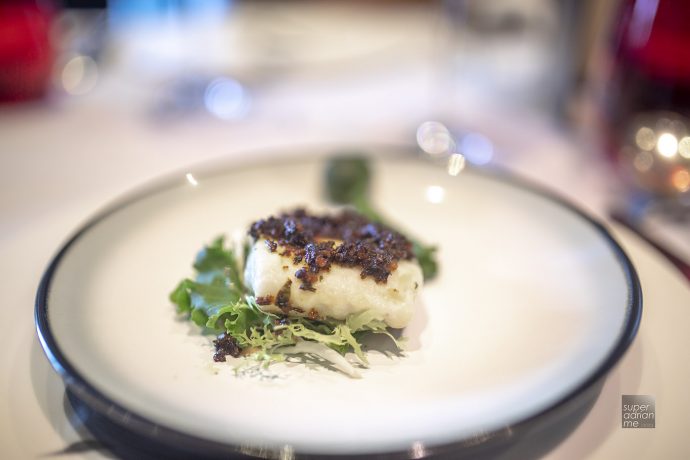 The oven-baked red bream is prepared with a turmeric paste which brings out the fresh flavours of the fish.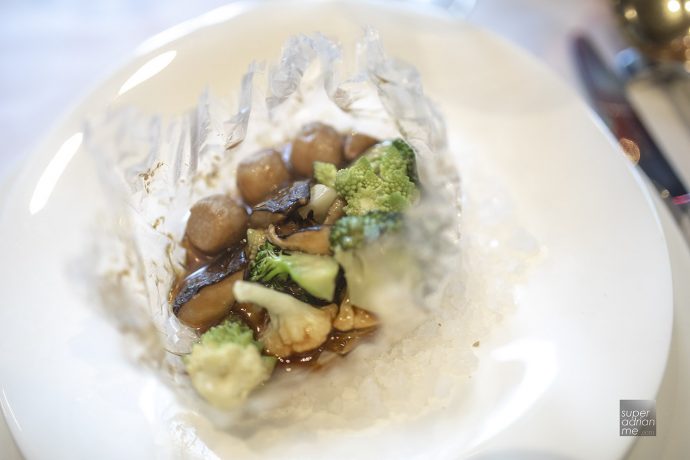 A fragrant scent of cooked seasonal vegetables, Ishikawa Taro Potato and mushrooms emanated from a wrapped paper after it was cut on the plate.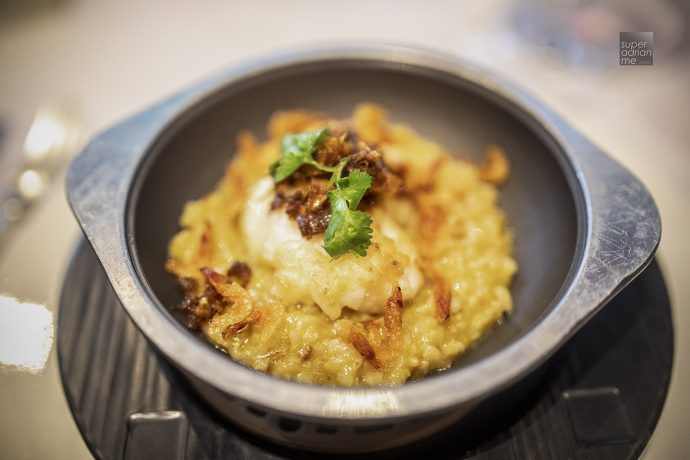 The brown rice porridge was topped with lobster from Mie prefecture with Sakura Shrimp. Sakura Shrimp is only obtained in a certain location in Japan. The shrimp gets its name from the Cherry Blossom tree. The sun dried shrimp's rich flavour brings out the flavours of the Brown Rice Porridge. The sweet Ise Shima lobster from Mie Prefecture is available throughout the whole year. This same lobster is great for Sashimi or cooked.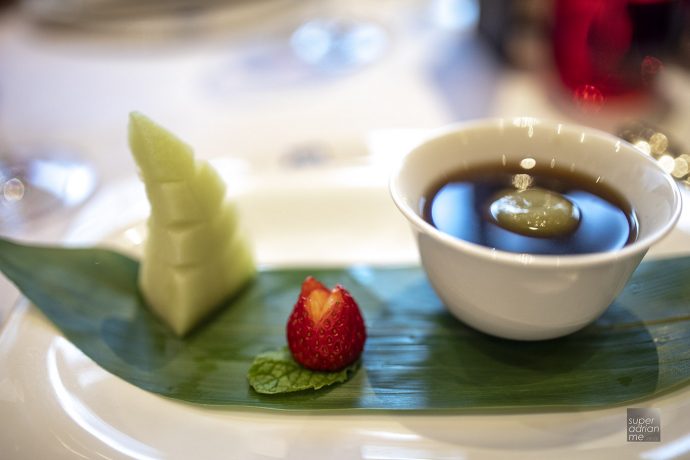 The six course meal ended with a sweet ending of Okinawa Brown Sugar and ginger soup with matcha mochi, Benihoppe strawberry and Shizuoka Crown Melon.
ANA Cargo Carries Fresh Ingredients To Singapore
ANA Cargo operates a B767-300F Cargo Freighter NH8411, a direct flight from Okinawa (OKA) to Changi Airport (SIN) from Tuesdays to Saturdays. NH8411 departs Okinawa at 5.05 am and arrives in Singapore at 9.20 am.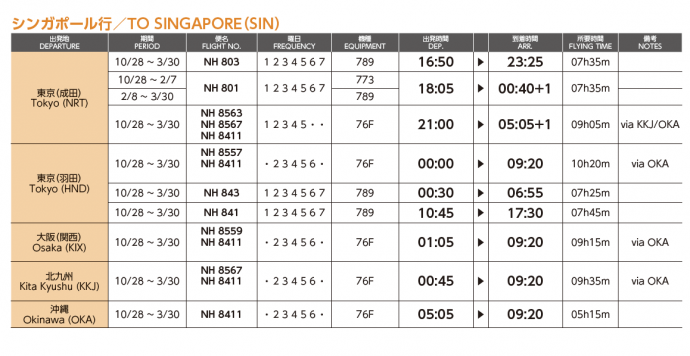 ANA picked Okinawa Hub for Cargo Freighter Service because of its geographical advantage with good access to major Asian cities. The airport operates 24 hours and the airline offers Domestic and International passenger flights to Okinawa.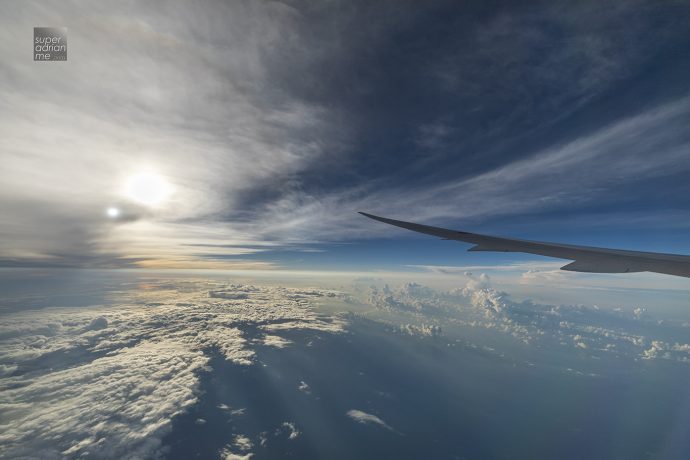 ANA also operates four daily passenger flights between Tokyo (Haneda and Narita) and Singapore.
Yamato Transport 
Yamato Transport offers 24-hour customs clearance, high speed transportation and the strong network owned by Yamato Group, "International Cool TA-Q-BIN" so that small quantities can be delivered from Japan to Singapore, Hong Kong, Taiwan, Malaysia and Thailand. 
Okinawa's location in the centre of East Asia gives the Okinawa International Logistics Hub a competitive advantage to become an International Logistics Hub. The advantages include shortening of lead time because Naha Airport operates 24 hours a day, Yamato Transport's "Last One Mile Network" in Japan and overseas as well as dedicated cold storage equipment used to enhance the consistent refrigerated transportation.