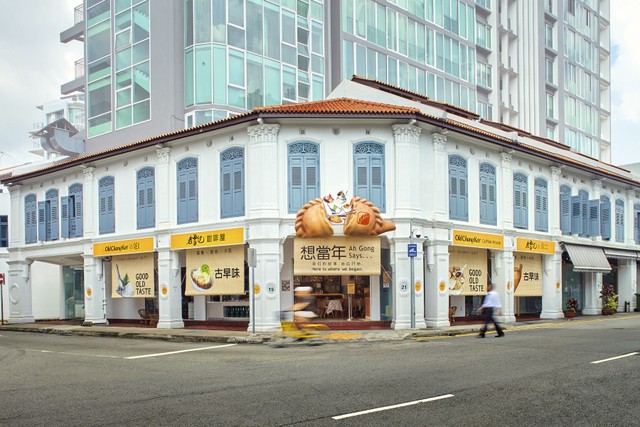 Natural bonhomie allows even new acquaintances to call me Old Chunky. But we are here to praise the curry puff, in this instance, a deep-fried envelope of pastry fulfilled with the curried goodness of a meat potato egg mix.
And sold for 15 cents a piece – or 7 for a dollar as sales promos operated then from a stall (basically a glass case next to a well-oiled wok) opposite Rex Cinema in Mackenzie Road. Way back when. Now, 62 years down that road, Old Chang Kee has come home to roost, in the old location where it all began.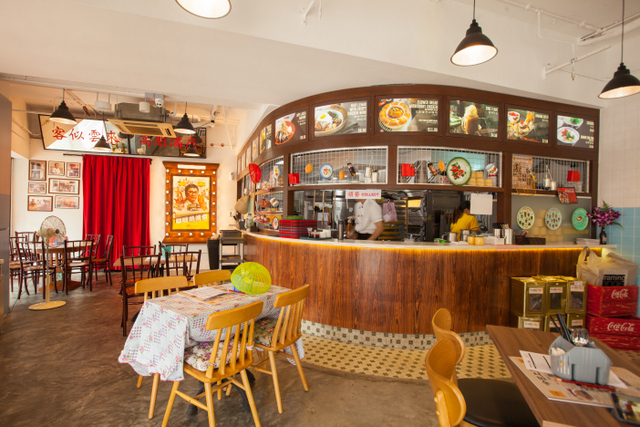 Old Chang Kee Coffee House @ Rex is the famed curry puff's flagship outlet. Step lively, into the throwback 1950s here. Thick plastic floral tablecloths, enamel plates and kong-kongs (tin mugs) and assorted memorabilia from your grandmother's days (if you're a millennial and she was a rabid collector who refused to let anything go to the karang-gunny man).
Think of it as old-school charm, as you would a tuckshop, with stick food (fishball, sotong, crab cake) and buns filled with nostalgia – coconut, curry, shrimp. Prices are very decent, such as S$11.90 for flower bread with curry chicken, gravy is free-flow.
Nasi lemak, fried laksa, beef stew rice, and good old-fashioned desserts like bubur cha cha. Grab your pals, get the curry puffs, and go back to the future in tradition and heritage.
Old Chang Kee Coffeeshop @ Rex is located at 19 – 23 Mackenzie Road, #01-01, Singapore 228678. The nearest MRT Station is at Little India (take exit A).