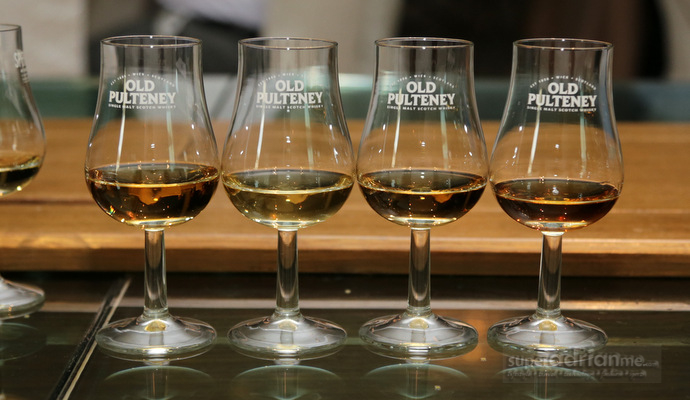 Scotland's Old Pulteney has arrived on Singapore's shores. The single malt scotch whiskies came aboard the Old Pulteney yacht in the Clipper Round the World Yacht Race. The Old Pulteney 70-foot racing yacht left London on 1 September last year. It has been sailing around the world for over 160 days. The Clipper Round the World Yacht Race is a 40,000 mile, 11-month voyage around the planet. Twelve large ocean racing yachts are manned by a fully-qualified skipper leading a crew of amateur sailors. The race is broken down into 16 sub-races across six continents.
Race #8, named the "Old Pulteney Navigator Cup" was kicked off on 12 January 2014 from Brisbane to Singapore. The yacht's arrival also marks the arrival of the Old Pulteney Collection. There are the new 'Old Pulteney Navigator' whisky, 12 year old, 17 year old and the 2012 World Whisky of the Year (21 year old) and the limited edition 40 year old.
Old Pulteney is known as the 'Maritime Malt'. It is crafted in the windswept coastal town of Wick at the most northerly distillery on the Scottish mainland. Established in 1826, the town of Wick was famous for its herring boom. That drew a fleet of over 1000 boats and 7000 workers to this remote and rugged harbour. Old Pulteney's eau de vie is matured in hand-selected oak casks. Those include American Bourbon and Spanish Sherry Cask.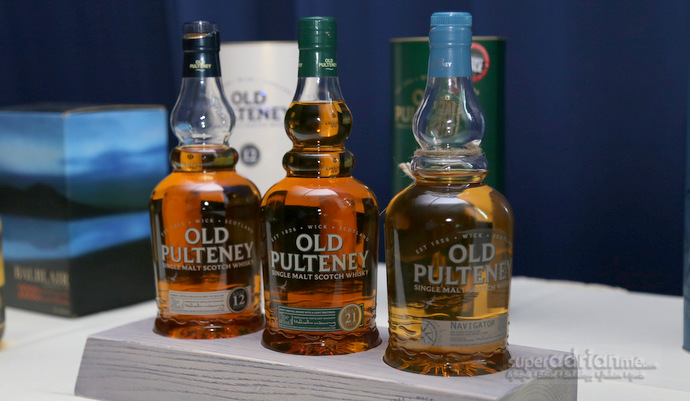 Old Pulteney is available in Singapore. You can get it at The Auld Alliance, B2, La Maison du Whisky, The Olde Cuban, Wala Wala Cafe Bar and The Whisky Store