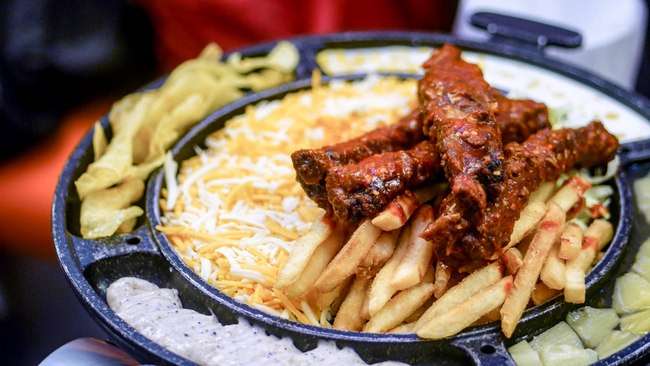 There is always room for a hearty Korean meal in any Singaporean's heart. Not only do they hit our tastebuds with all the flavours of sweet, salty and spice, but it also satisfies our cravings for anything fried, stewed and, of course, covered in a glorious layer of gooey cheese. Patbingsoo Korean Dining House is a new kid on the block, serving up exactly that. And, as the name suggests, there will also be tons of bingsoo (shaved ice desserts) to choose from.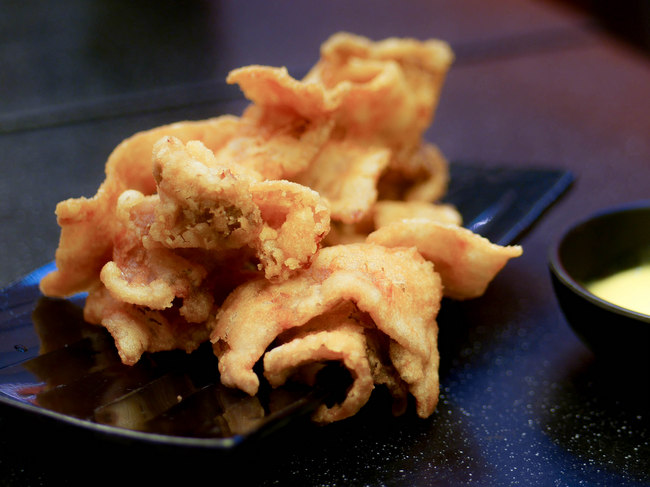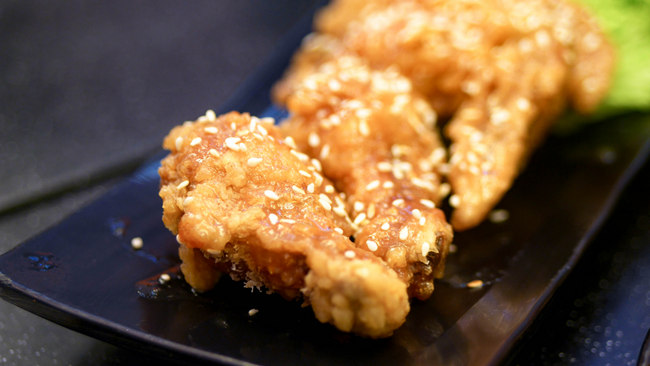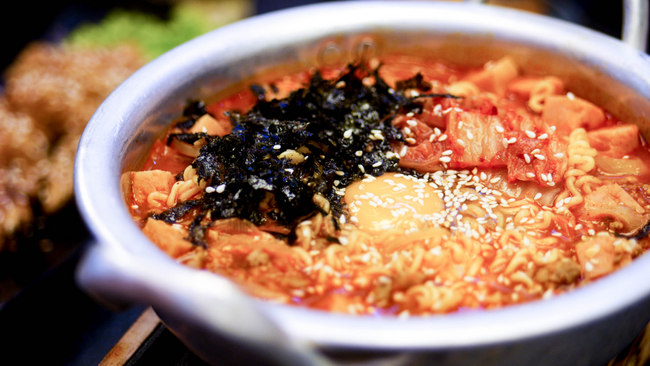 While waiting for their famous main dish (wait for it!), check out their starters of Honey-Garlic Chicken Wings (S$11.90/3 pieces) or the Fried Samgyeopsal with Honey Mustard (S$6.90). The latter does pretty well dipped into their House Special Ramyeon (S$11.90) too. It seems a little wasteful to order what seems like instant noodles for that price. So, at Patbingsoo, they make the dish a little more special and homely with chicken stock. Less savory than the packet variety, with an added sweetness from the stock.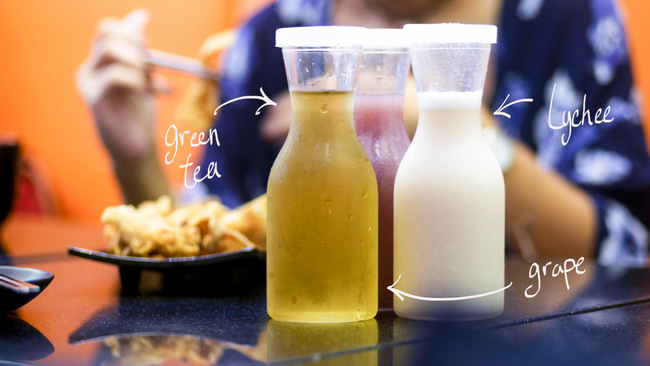 There are also a variety of flavoured soju and makkoli (S$11.90/bottle). Those who are adverse to the taste of soju, but still yearn for a kick can go for the Green Tea or Honey Soju. The fruit-based flavours are easy favourites. Lychee, be it soju or makkoli, got an unanimous thumbs-up. If you like something creamier, like me, go for the makkoli version.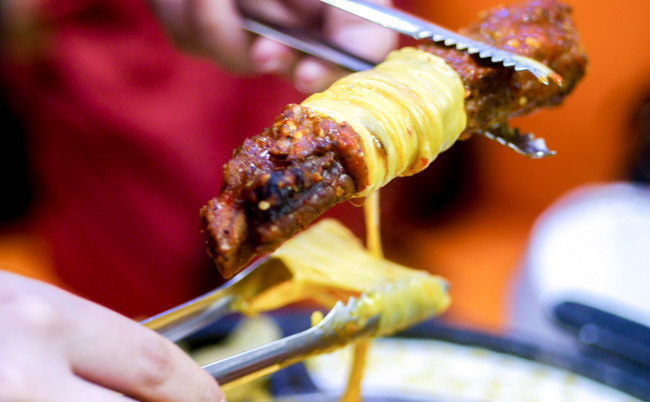 The one dish that always get other diners looking over is the Rolling Cheese Pork Ribs (S$38.90/4 pieces). Served with a crazy amount of cheese, the star of the platter are the gigantic pork ribs. All that cheese is melted right in front of you, and slowly coiled onto each pork rib. There is a spicier version, for those who love their food hot and fiery. While it may look gimmicky, the ribs are tender. Still, this is not a dish for fork and knives. Glove up (found in the drawer in front of each diner) and go for it.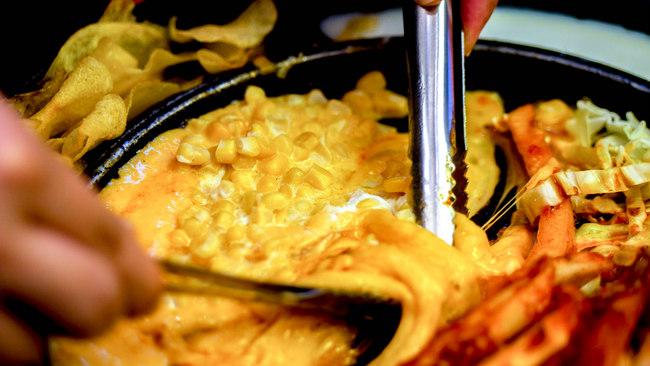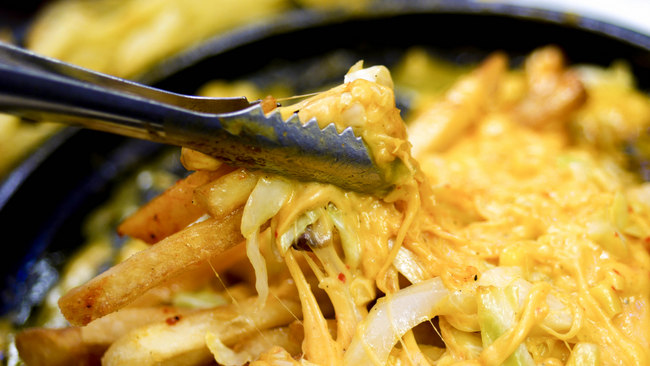 The remaining cheese is then mixed with corn, cabbage and fries. If you ordered the spicy pork ribs, some of the sauce would be mixed in as well. The entire platter also comes with a generous serving of garlic mayo for dipping.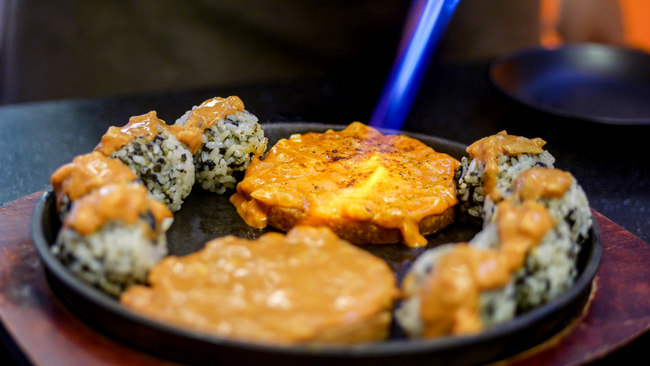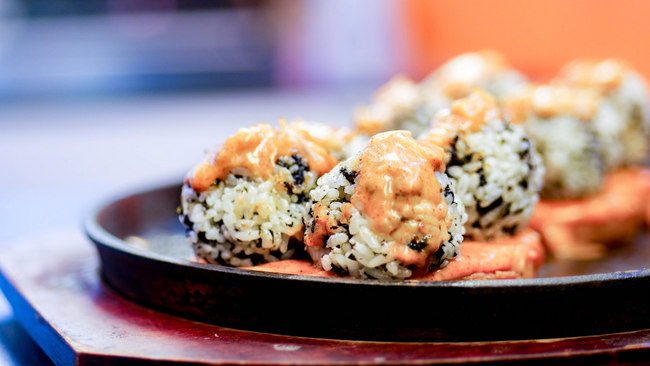 If you love spam, then the Dynamite Spam (S$11.90) will be up your alley. Two slabs of spam are served with seaweed rice balls and drenched in gochuchang (red paprika paste) mayo. Rather than during a normal meal, I would really love to have this around 2:00AM after a night out. Am I right?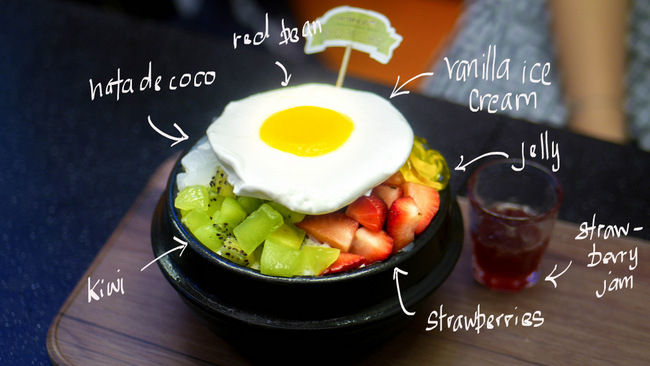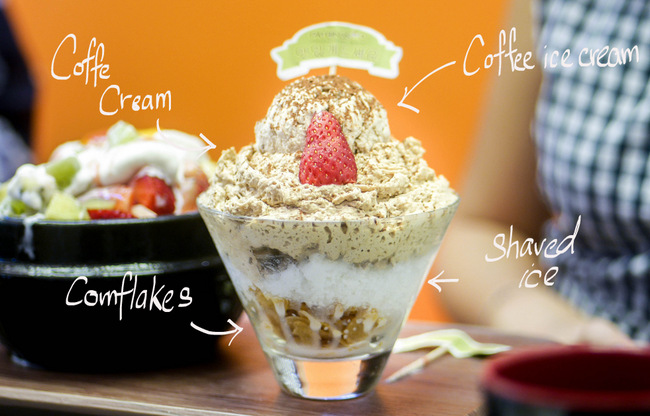 Last but not least, the desserts. If you love your shaved ice desserts, than Patbingsoo is a great place to explore. They have a huge menu just for bingsoos, alone. The most inviting, and most iconic, is the Bibim Patbingsoo (S$11.90). Fashioned into a bibimbap with a "fried egg" made of vanilla ice cream and a slice of peach, it is actually one of the better flavours. All the fruits, red bean and jelly, topped with a strawberry jam, is a classic combination that made all of us fall in love with the Korean dessert in the first place.
There is also an Incheon Bingsoo (S$11.90) for those craving the flavours of the Italian dessert, tiramisu. Topped with a scoop of coffee ice cream, it is a layered dessert of shaved ice, coffee cream, corn flakes and a splash of rum.
Patbingsoo Korean Dining House is locaed at 68 Orchard Road, Plaza Singapura B2-47, Singapore 238839.
Giveaway