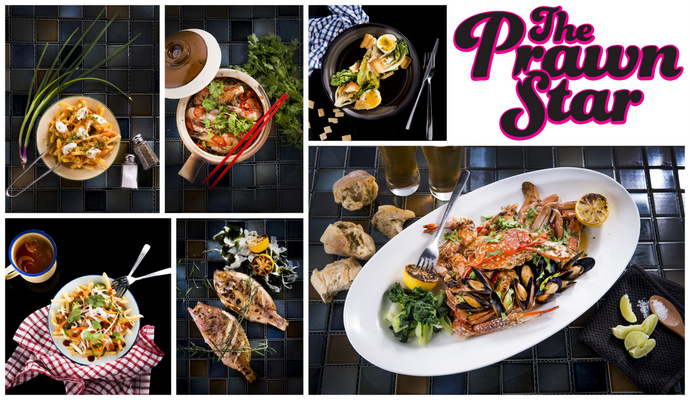 No, there are no porn stars in Prawn Star. That was just to catch your attention. The only stars you will find here are the beautiful and gorgeous line-up of comfort food, accompanied by sexy drinks and great service in a rustic dimly lit pre-war shophouse on a hill.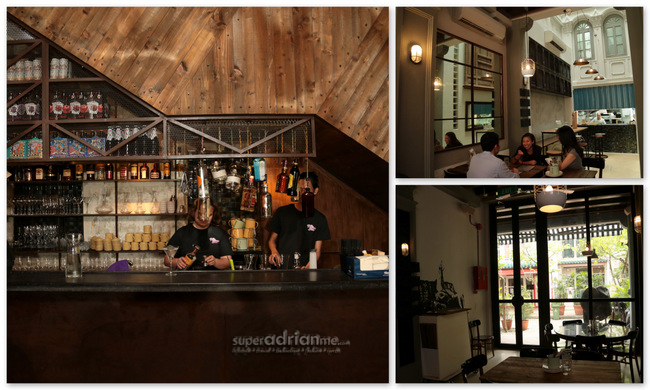 We must talk about the decor. You feel like you are walking into a back alley in Melbourne. So when you visit, don't just sit and order, look around and absorb the ambience and culture. We had Caucasian waitresses… not sure if they were Australian but it added to the overall concept.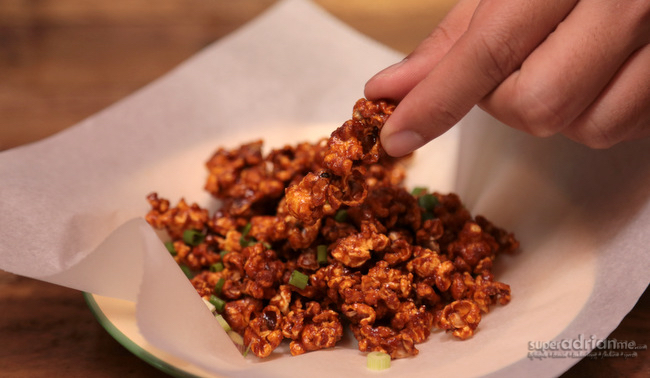 Start your journey with the Sriracha Caramel Popcorn (S$8). This is so good they should pack it for take-aways. Who doesn't like a bit of spicy Thai when you pop a corn? I could not stop eating this. I pray they will send me a pack after reading this.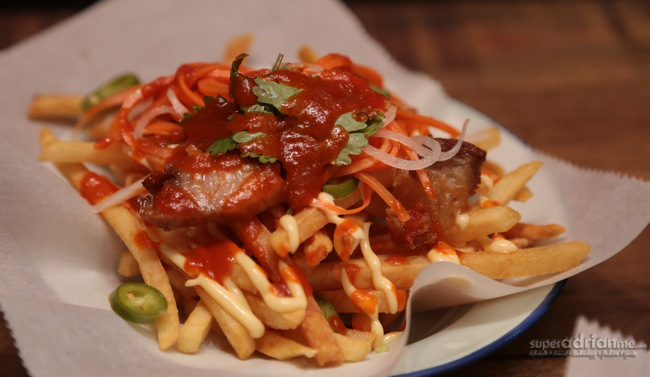 With so much of Vietnam exploding into the streets of Singapore (thank you Nam), Bah Mi Fries (with BBQ pork & Jalapeños) (S$12) seems like a good idea.  Conceptually you replace the carbohydrate, so instead of baguette, you have potato fries, accompanied with fresh vegetables and pork, drizzled with a sweet spicy sauce. Goes well with a glass of beer. Or to snack while waiting for those irritatingly late friends.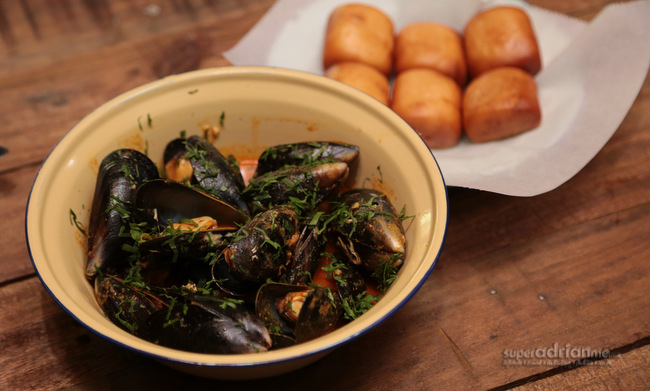 Curried Mussels (S$18) on the menu catches the eye instantly. At least for me and my editor. We Singaporeans love our curry don't we? This curry has a very familiar taste. "My Kuali"! we exclaimed. This is by no means a bad thing. Putting fresh mussels into a curry that taste like the Penang curry-noodle-in-a-packet that took Singapore by storm, is why it qualifies to be comfort food. Like the popcorn, I could not stop slurping bits of the leftover curry throughout my meal.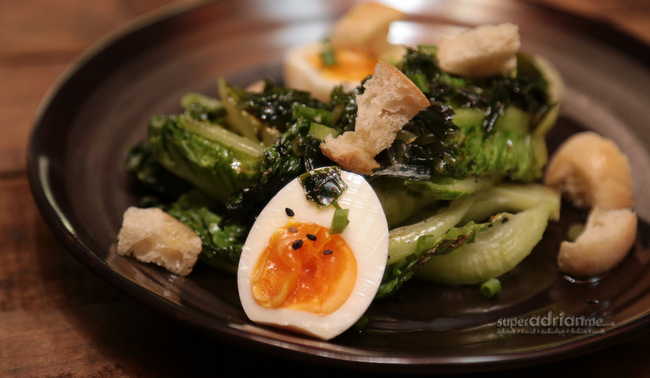 For fibre, try the Grilled Romaine Salad (S$14). We tend to be more accustomed to Romaine being served cold so this is a refreshing change. Lightly seasoned, and served with soft-centred eggs and crunchy croutons, this salad is very pleasant.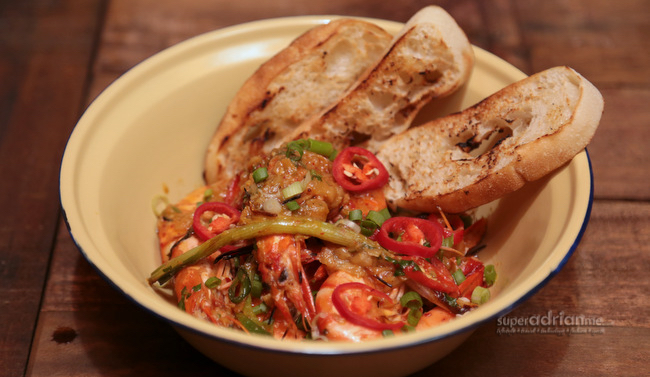 Their signature dish is the TPS Grilled King Prawns (S$26) with Kimchi-miso butter. The star here is the prawn so the kimchi and miso flavour is not overly strong.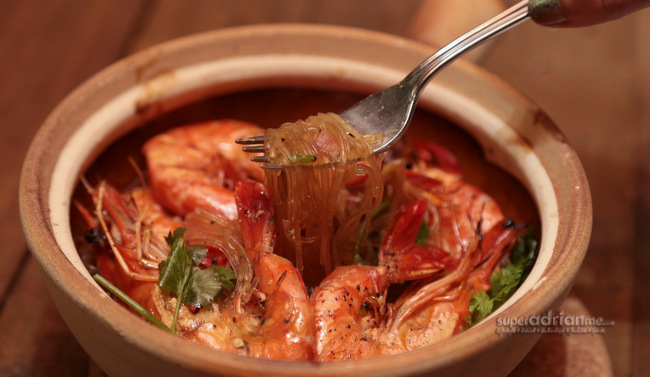 Using the same King prawns, a heartier main would be the King Prawn on Vermicelli Claypot (S$32). You can also choose the Blue Swimmer Crab instead of prawns, for the same price. This claypot star could have been the signature dish because it has the star prawns, the silky smooth rice noodles, a familiar taste and the warm claypot. It is very local, very "Zi Char", very delicious. Again, comfort food.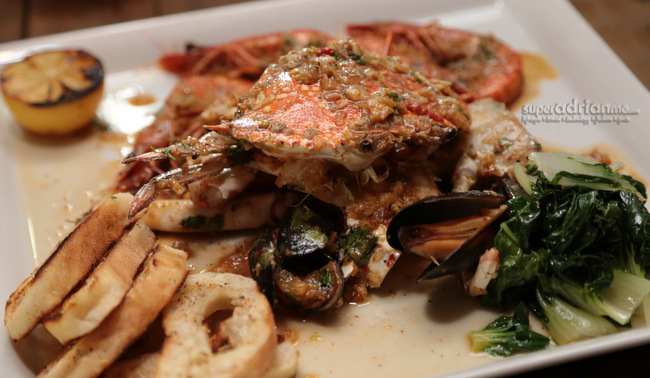 If you come in a small group, the All-Hands-On-Deck Seafood Platter (S$68) is perfect for sharing. Cooked with their trademark Kimchi-miso butter, this plate features the freshest catch of crabs, mussels and prawns.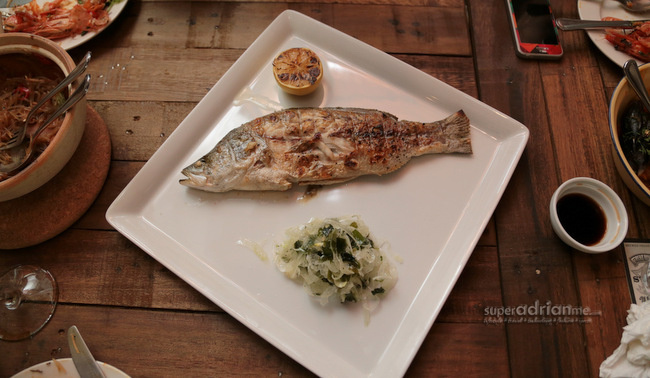 Or order a Wood-Fired Whole Fish (charged by weight), which is mildly seasoned so you enjoy the unadulterated taste of fresh flesh. Meat lovers are not left out as Prawn Star also serves a 300g Grassfed Ribeye Steak (S$58) and a humbler Sriracha Honey Lime Chicken Leg (S$24).
The Prawn Star is founded by Chris Chong, who also co-owns the trendy Tiong Bahru Bar. It is located at 21 Duxton Hill, Singapore 089604. Lunch is served on weekdays only from 12pm to 2.30pm. Dinner is available from 6pm daily except Sundays till 10.30pm from Monday to Thursday and late on Friday and Saturday.
About the Writer
Kevin Khoo is a self-professed foodie who loves his bak chor mee as much as an authentic al dente aglio olio; and savoury as much as sweets. 

He also works in F&B so he literally eats and breathes food. He struggles to stay in shape.