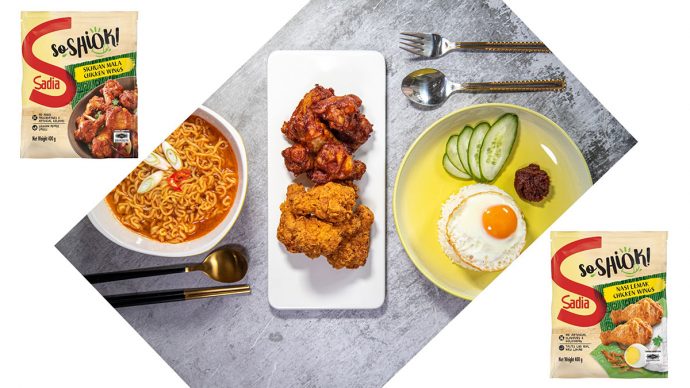 Need a quick snack for supper? Or just want to have that tasty side dish to complete your meal? Sadia's latest SO SHIOK Nasi Lemak and Sichuan Mala Chicken Wings will be the must have ready-to-eat comfort food you need in your freezer. With no added preservatives or artificial colouring, these chicken drumettes are always ready when you need it most. No need to defrost. Just pop them into the oven or airfryer for 10 to 12 mins to cook these delicious chicken wings. And you are ready to serve them for a super shiok indulgence. So simple.

SADIA NASI LEMAK CHICKEN WINGS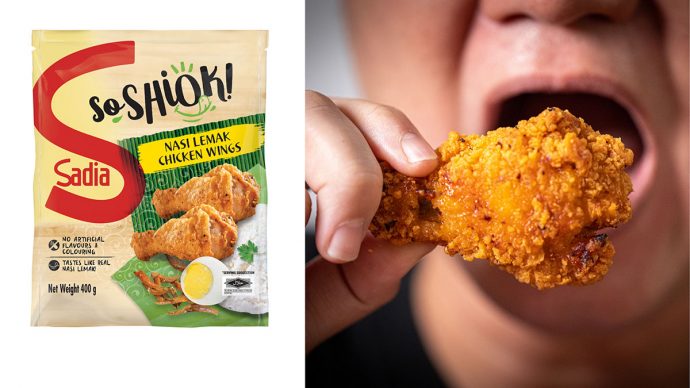 These delectable crispy wings give you the taste of Nasi Lemak with every bite. With every bite, you will sink your teeth into the crunchy chicken skin, followed by the spicy goodness of Sambal chilli. Next the savoury taste of the well marinated and tender juicy chicken meat will give you the satisfaction of crispy chicken wings. In between the juicy meat, you can pick up hints of coconut sweetness reminiscent of the Lemak fragrance from Nasi Lemak. And all these flavours and sensations are embodied in one chicken wing. How amazing is that.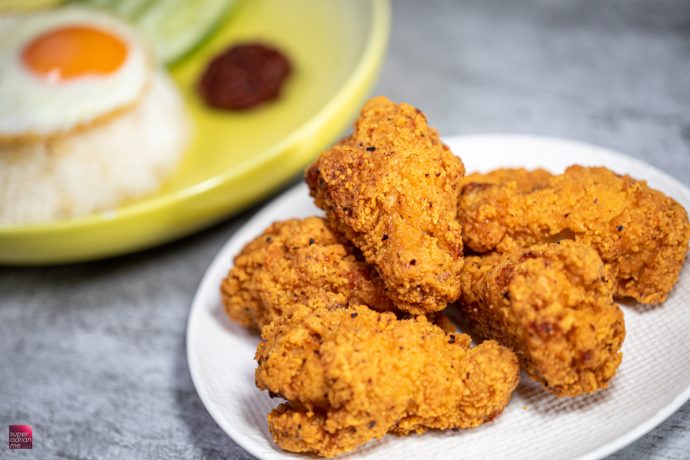 With just a bowl of plain rice, a sunny side up, cucumber and optional sambal chili, you can have a simplified version of Nasi Lemak with Sadia's Nasi Lemak Chicken Wings. That's a simple meal that anyone can prepare.

SADIA SICHUAN MALA CHICKEN WINGS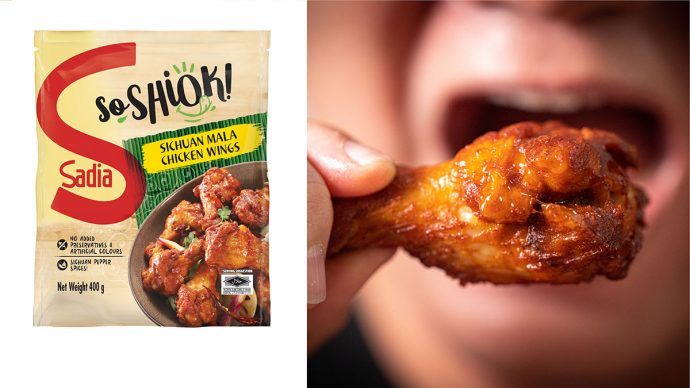 For Mala fans, the Sadia Sichuan Mala Chicken Wings are marinated with real Sichuan pepper spices. Tender and oozing with mala spiciness and tongue numbing sensation that will open up your appetite with every bite.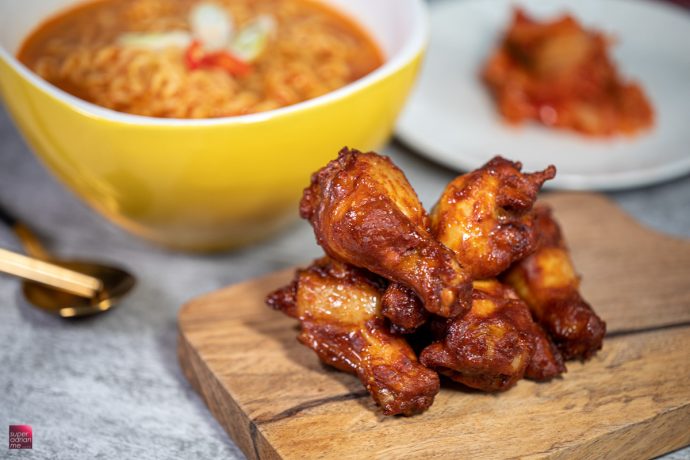 This is your complementing side dish to go with any ramen craving. If you are feeling a little fancy, you can use the Sichuan Mala chicken wings to make a claypot rice with a spicy twist using a rice cooker. You can get the recipe for Mala Wings Claypot Rice from Sadia's website here.

GIVEAWAY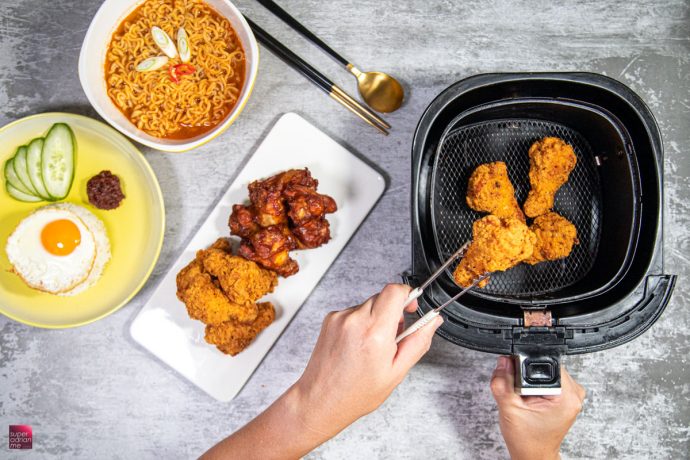 As part of Sadia's new Nasi Lemak Chicken Wings launch, the brand will be giving away a Ninja Air Fryer Max to three lucky winners in April 2021! Dubbed as the Super Rookie Air Fryer of 2020, the new Ninja Air Fryer Max is the perfect appliance to whip up the new Sadia Nasi Lemak Chicken Wings, maintaining their juicy flavours with a crispier finish! Simply head to the Sadia IG page and follow the instructions. Contest ends Sunday, 11 April 2021.
This article is sponsored by Sadia.