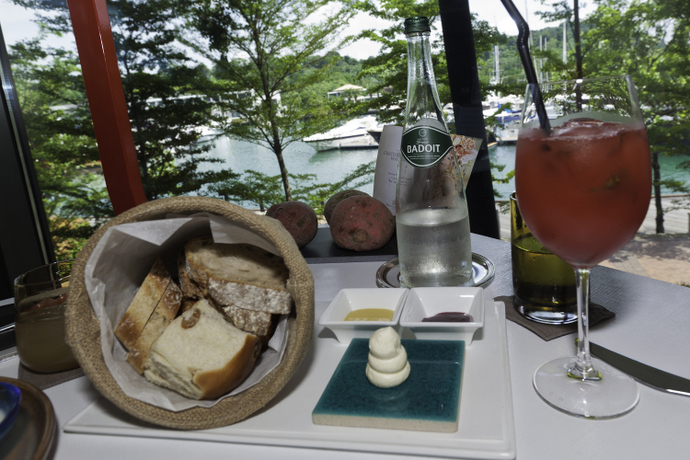 Chef Emmanuel Stroobant's Saint Pierre restaurant at Quayside Isle Sentosa has launched a new brunch menu that will make travelling to Sentosa Island worth your while.
The new six-course Degustation Brunch Menu (S$68++ per person, minimum two people) is a must-try. The portions are not huge so you do not need a big appetite to savour this brunch set. It also comes with a Juice Accompaniment (additional S$12++ per person) where special juice concoctions are created for three of the courses served.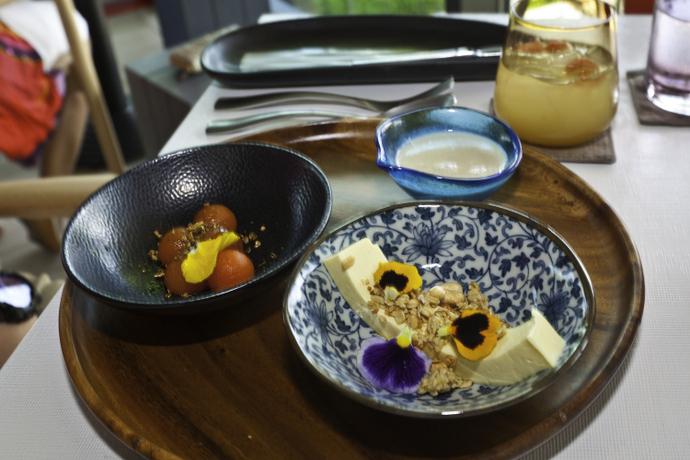 Start with the Vanilla-milk curd with a citrus zest, plus added bite from a spoonful of granola and smoked cashew, drowned with a smooth Earl Grey custard. Served together with papaya dipped in lime sprinkled with little raw cocoa nibs.
The pairing juice is a refreshing lime juice with chunks of watermelon cubes and citrus peel. A perfect balance for the sweet first course.
After you have tickled your taste buds, the next course brings you straight into this gastronomic experience. Japanese eggplant puree, topped with delectable uni, ikura, crunchy pumpkin seeds, croutons and micro-cress. You can't imagine the myriad of taste and texture in one scoop of this heavenly amalgamation. It steals the limelight from the home-smoked organic salmon and zucchini tempura that is served together. But still a delight nevertheless, especially with the home-smoked salmon.
The accompanying drink – an iced green tea with pomegranate, with fresh blueberries – is perfect for clearing your palate of any possible remnant from the uni and ikura and prepares you for the next course.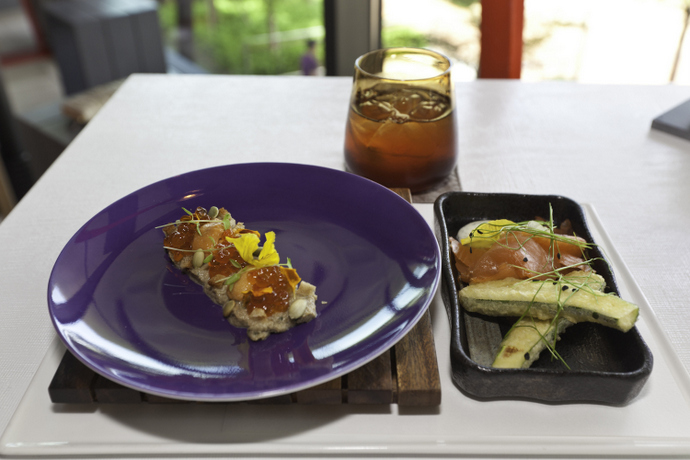 The main course consists of bite-size pieces of juicy and tender Wagyu beef, sitting atop 2 perfectly done sunny-side up eggs with an exceptional homemade hash brown.
The pairing tomato juice, with harizza and horseradish is savoury, spicy and yet easy to drink. It complements the dish very well.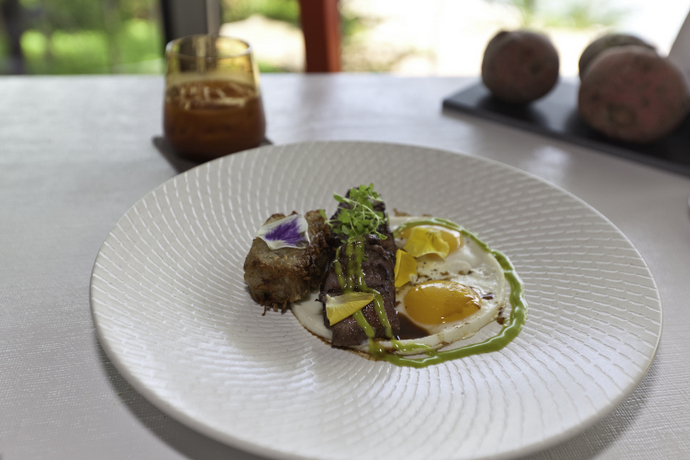 By the time you finish this, you should be ready for dessert. A slightly heavy blend of chia seeds and organic honey with slices of avocado; plus a stick of melted chocolate dusted with toasted coconut. And a nice cup of spiced Chai tea.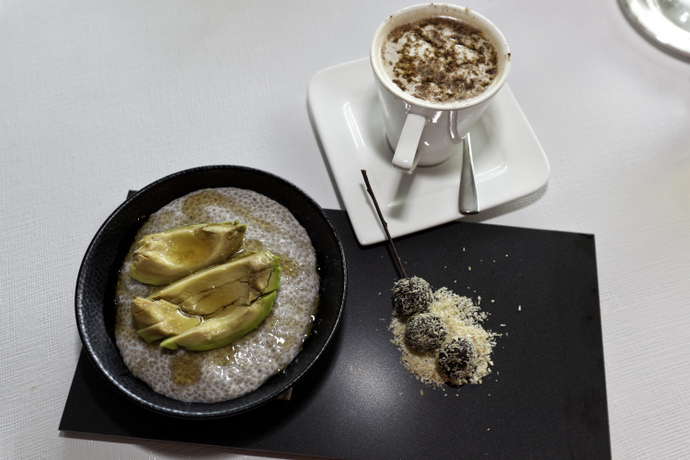 Saint Pierre also offers their Classic Brunch Menu (S$38++ per person), featuring some of their favourite breakfast mains like Poached eggs with smoked salmon, baby spinach and champagne hollandaise; or Beef parmentier with fresh peas, caramelised onion and Gruyere cheese gratin; or the Egg Benedict with Iberico Bellota ham. This set menu starts with a watermelon juice with fresh mint, a basket of fresh bread with homemade passionfruit and mixed berry jam; and ends with a nice cup of coffee or tea.