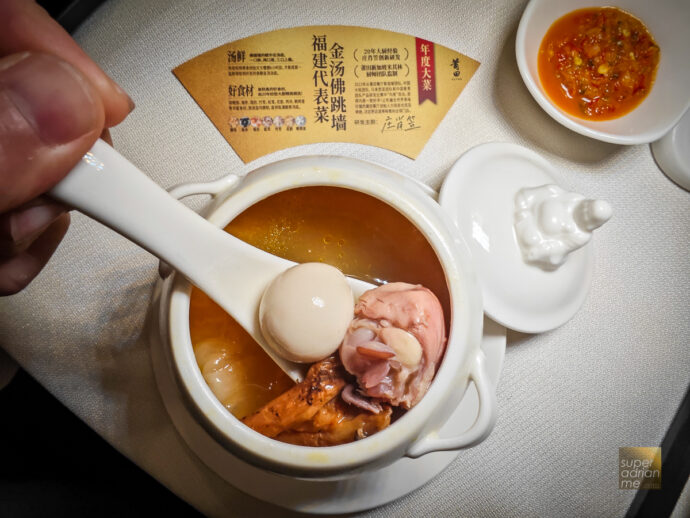 Duotou clams and White Loquats take the spotlight this season, while PUTIEN introduces their renowned Buddha Jumps over the Wall dish as well.
Putien Chef Zhuang Xiaoli's Golden Broth Buddha Jumps Over The Wall is a renowned Fujian delicacy consisting of a delectable combination of seven exquisite ingredients carefully selected from both land and sea. This extraordinary dish, priced at S$38++ for an individual serving, has been honoured as Putien's dish of the year. It showcases a fragrant golden broth derived from a richly flavoured chicken stock crafted from simmering old hens for six hours straight. This delightful broth is artfully paired with abalone, sea cucumber, fish maw, scallop, bamboo pith, dried matsutake mushroom, and quail egg, culminating in a truly sensational culinary experience.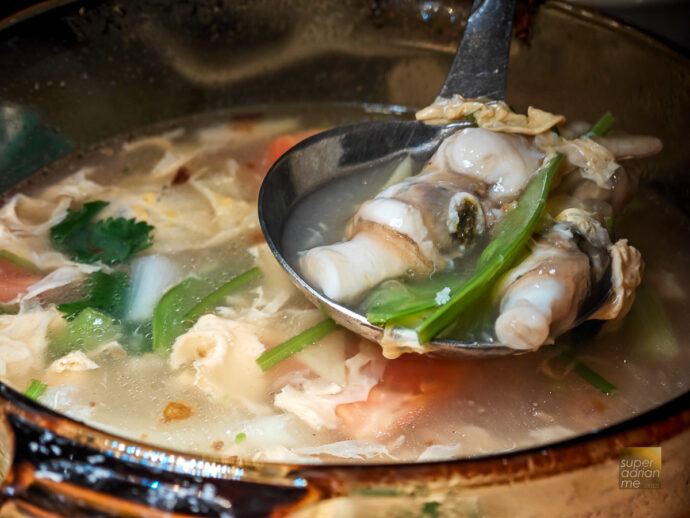 In addition, there is a delightful selection of nine preparations available for the Duotou clams, which are currently in season. To make the offer even more enticing, there is a special two-dish combo priced at S$52.80. You have the opportunity to indulge in various styles of preparing the clams, including salt-baked (S$31.80), red mushroom soup (S$31.80), farmhouse soup (S$31.80), salt and pepper (S$31.80), new claypot with basil (S$29.80), stir-fried spicy (S$29.80), steamed with minced garlic (S$29.80), scrambled egg (S$29.80), and steeped in icy lees (S$23.80). This diverse range of cooking techniques ensures that you can relish the clams in a variety of delectable flavours and textures.
In the village of Duotou in Putian, Fujian, the annual transition from Spring to Summer marks the pinnacle of clam harvesting. These clams, carefully spaced out by farmers, have been quietly maturing for six months in a nourishing bed of nutrient-rich black mud. Measuring about six centimetres in length, these plump and tender bivalves are now ready for hand-harvesting, a meticulous process to preserve the natural environment for future generations. The farmers supply PUTIEN, the official advocate of Duotou Clams, who enhance the clams' umami flavour through simple cooking techniques.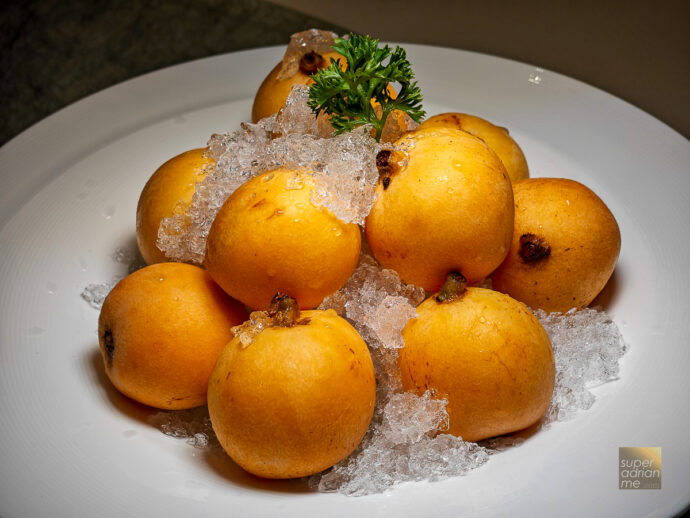 You can also enjoy the delightful and invigorating Fujian white loquats, which are currently in season and available for purchase at S$61.80+ for a 2kg box, while supplies last. These white loquats have a distinctive pear-shaped appearance, with thin skin and pearly white flesh that is both sweet and juicy. They offer a refreshing and satisfying treat for your taste buds.