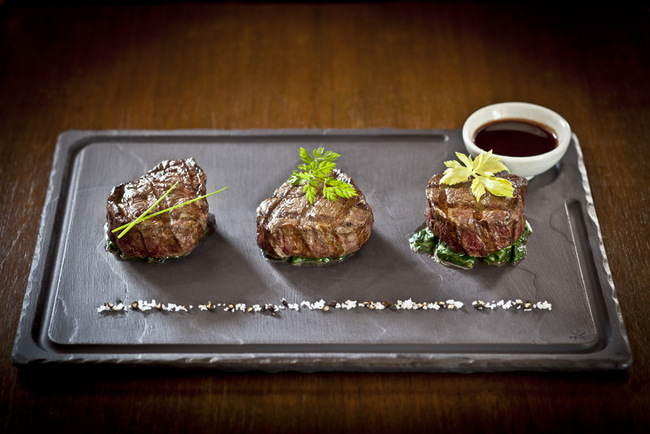 Sharing a main course is such an Asian thing. We choose two or three mains, ask for side plates, and enjoy the benefit of tasting different food. Common in a Chinese restaurant but not so in a steakhouse. That is why I love the idea of Long Bar Steakhouse's Tasting of Ribeye or Filet Mignon. You get to try beef from three different regions for S$158. The steaks are first grilled then put into an oven, before finishing off in a pizza oven to develop a crisp outer crust.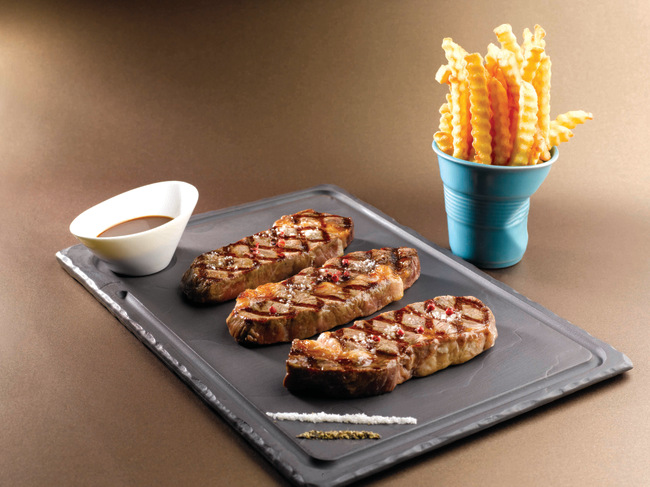 Tasting of Ribeye (S$178) / Tasting of Filet Mignon (S$158) includes:
120g / 80g of Australian Angus, 200 days grain-fed. Victoria State. 

120g / 80g of US Prime Grade. Greater Omaha.

120g / 80g of American Wagyu Kobe Beef. Snake River Farm.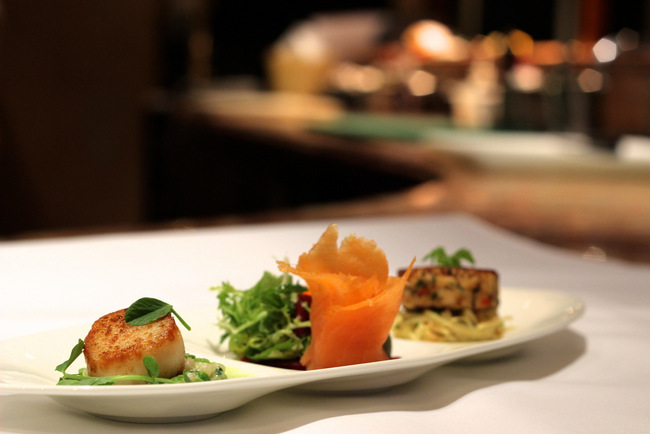 For appetisers, the Long Bar Steakhouse Sampler (S$48) is a popular choice. Includes dungeness crab cake, seared scallops and Scottish smoked salmon. 
Another of their specialties to consider would be their Welsh Lamb Chops (S$76) that melts in your mouth and is accompanied with eggplant smoked in the tandoor oven of their Indian restaurant Tiffin Room. Or perhaps the Black Cod "Meuniere" style (S$76). 
Long Bar is where the iconic cocktail Singapore Sling was created. This gin-based concoction formulated in 1915, is world famous today. You should find its recipe written in most mixologists' manual. Probably borrowing from its famed brand, the Long Bar Steakhouse was started in year 2000, and has since impressed regular guests with their prime steak cuts and noteworthy appetisers. 
Long Bar Steakhouse is located in Raffles Singapore, 1 Beach Road, #02-02/06, Singapore 189673.  For reservations, call +65 6412 1816 or email [email protected]
Opens Mondays to Sundays from 6.30pm to 10.30pm. 
Do take note of the dress code: Smart casual. Gentlemen should be in collared shirts, long trousers and close-toed shoes.