Sinpopo Brand has moved from its original home at Joo Chiat to the heart of Orchard Road. Sorry to those staying in the east. Now the rest of Singapore can enjoy the delicious kueh kuehs and cakes in town!
Located on level two of Tangs Orchard, you can now enjoy heritage-rich food in comfort and a larger space. The perfect location when you need to bring visiting friends to enjoy a meal of local flavours in sharing portions and aircon comfort.
Sinpopo Brand Starters Foreign Visitors Have to Try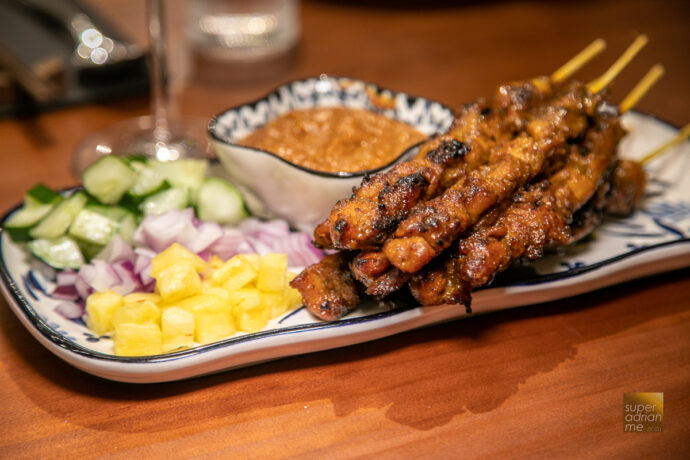 Start off with Sinpopo Brand's tender chicken satays (S$16) served with chunks of cucumber, onions and pineapple and a peanut sauce dip that is to die for. And the Crispy Calamari & You Tiao Rojak (S$15) is just as authentic as what you can find at some hawker centres around Singapore. Other exciting starters for the foreign visitor include Jambu Jack Salad (S$12) – a dish of fresh jambu (also known as Rose Apple), grilled jackfruit, mint, cilantro and watercress or the Har Jeong Kai Wings (S$12) – prawn paste marinated wings with a flaky crust.
Mains to Share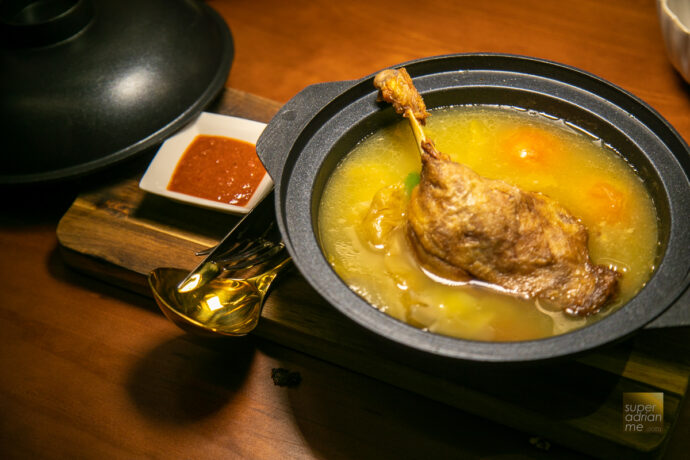 Communal dining has been the way we Asians eat throughout history. And that's expected at Sinpopo Brand. About 10 dishes have been added to the menu. We tried a couple of them. Auntie Mei's Salted Vegetable Duck Soup (S$20) is a popular dish. A very piquant duck consomme with salted vegetables flavoured with assam and plums as the base and duck confit, also known as the Nyonya dish Itek Tim. Be sure to eat with belacan on the side.
The Curry Crayfish (S$32) is a treat for those who love seafood. Crayfish is grilled on an open fire and served in lemak gravy topped with fried curry leaves. The Sotong Hitam (S$18) is prepared with the chef's grandmother's recipes. The housemade rempah contains shallots, chilli, turmeric and lemongrass. The squid ink is hand-extracted from the squid and added to the rempah to give it a more three-dimensional taste and then finished with Chimichurri.

Don't forget your veggies. The Smoky Savoy Cabbage (S$16) or Nyonya Chap Chye is prepared with savoy cabbage braised, grilled and served in superior stock with black fungus and fish maw. Don't diss the Ladies' Fingers & Eggplant Sambal (S$14). While ladies' fingers or okra and eggplant may not be fan favourites for some, these are sauteed with pork lard, hae bi hiam (spicy dried shrimp sambal) and belachan.
Other items on the menu include a Beef Cheek Rendang (S$23), Fei Po Char Siew (S$18), Ayam Bakar (S$22) and others.
I would recommend you pair these dishes with coconut rice. The fragrant coconut aroma pairs perfectly with many dishes. If you insist, white rice is also available. There are also other carb options. The Sinpopo Signature Nasi Lemak (S$22), Sinpopo's Famous Dry Mee Siam (S$20), Crab Bee Hoon (S$20), Crayfish Curry Pho (S$23) or Baked Miso Cod Hor Fun (S$23) are perfect if you and your guests prefer a one dish option.
Desserts to end the Sinpopo Brand Gourmet Experience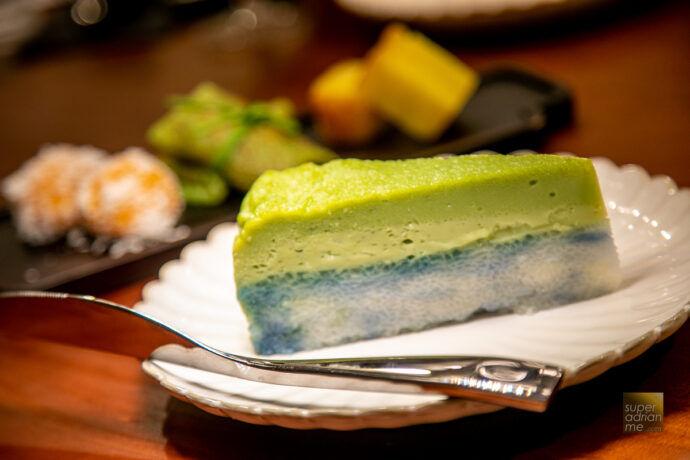 Sinpopo Brand is known for its desserts. Cakes are also on display here. Take your pick or order from the menu of plated desserts which features Gula Melaka Jelly (S$12), Durian Pengat Creme Brulee (S$14), Pulut Tai Tai (S$14) and a Durian Sticky Rice (S$16).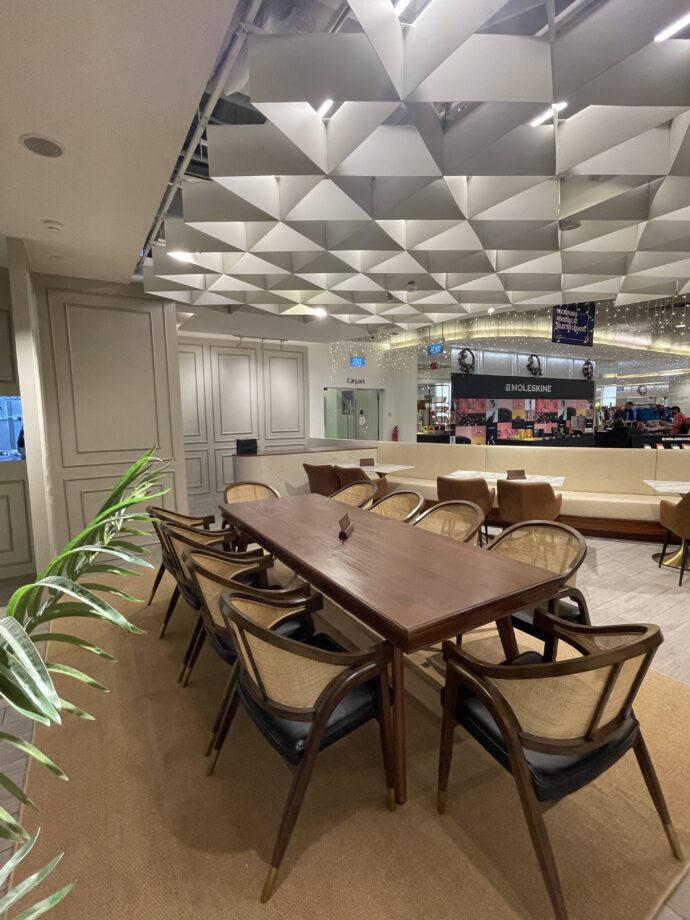 Sinpopo Brand is located at 310 Orchard Road, #02-22/27/29 Tang Plaza, Singapore 238864. The restaurant is open daily from 11am to 9pm. Lunch is served from 11am to 2pm, and dinner from 6pm to 8pm.