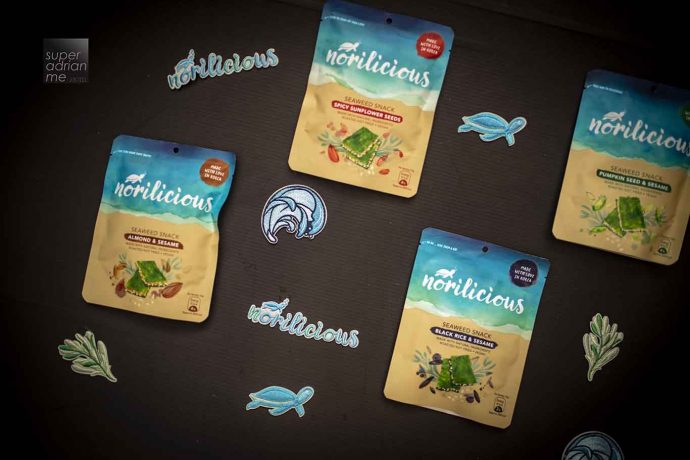 Norilicious launched in Singapore with aims to do good for the ocean with its seaweed snack. Seaweed contains vitamins, minerals and iodine to complement your diet. Four SKUs (Almond & Sesame, Black Rice & Sesame, Pumpkin Seed & Sesame and Spicy Sunflower Seeds) are available exclusively in NTUC FairPrice and on FairPrice On and RedMart at S$3.50 per pack.
Norilicious range of seaweed snacks uses authentic seaweed that is sourced from local farmers in Korea, as well as natural ingredients such as almonds, black rice, pumpkin seeds and sunflower seeds. Each pack contains less than 100 calories.
Norilicious has collaborated with Conservation International, a global leader in the protection and conservation of oceans. S$15,000 will be donated to support Conservation International Asia-Pacific's marine programmes focussing on the protection of threatened coastal ecosystems including seagrass beds which store around 10% of the total carbon buried in the ocean every year. They are important as they protect against storm surges, regulate water quality and serve as vital breeding grounds for fisheries and reduce the impacts of ocean acidification.
Tom Farm's Dry Roasted Almonds
Gilim or Tom Farm's flavoured nuts got popular in Singapore from its Honey Butter dry roasted almonds and subsequently the Wasabi Almonds. Those were absolutely addictive. One packet was never enough.
New flavours have been available in stores including Yogurt Almond, Layer Almond, Hot Spicy Chicken Almond, Strawberry Almond, Sweet Red Bean Almond, Tiramisu Almond and Cookie and Cream Almond. These flavours are available at a recommended retail price of S$9.50 at The Cocoa Trees outlets, Watsons and major supermarkets in Singapore.
Old Chang Kee Original Curry Puff Flavour Potato Chips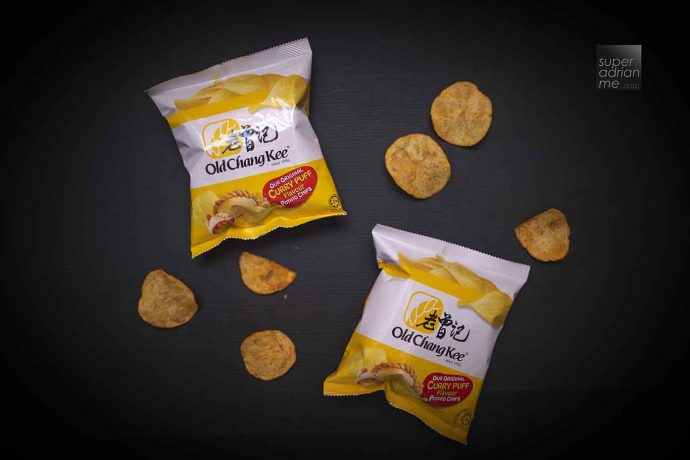 Old Chang Kee has launched the new Original Curry Puff Flavour Potato Chips (S$1.20 a pack) in celebration of its 63rd birthday this year. These extremely addictive chips took over six months to create and perfect. The original blend of ingredients used for Old Chang Kee's well-loved Curry Puff is also used to create the chips. This includes the same curry spices. You can taste the hint of curry spices with every bite of the potato chips. Its salty flavour makes it extremely addictive.
On 20 September 2019, 100 packs of this new potato chips will be given out per outlet from noon to 1 pm at Old Chang Kee outlets in Jurong Point, NEX, Toa Payoh Hub, Bugis Junction, Singapore Post Centre, Suntec City, Changi Airport T3, Wisma Atria, Novena Square and Chinatown.
From 1 to 31 October 2019, you can grab the Bundle Deal Set of a Curry'O and a pack of the new Original Curry Puff Flavour Potato Chips at a special price of S$2 instead of S$2.80 while stocks last.
Ritter Sport Cocoa Selection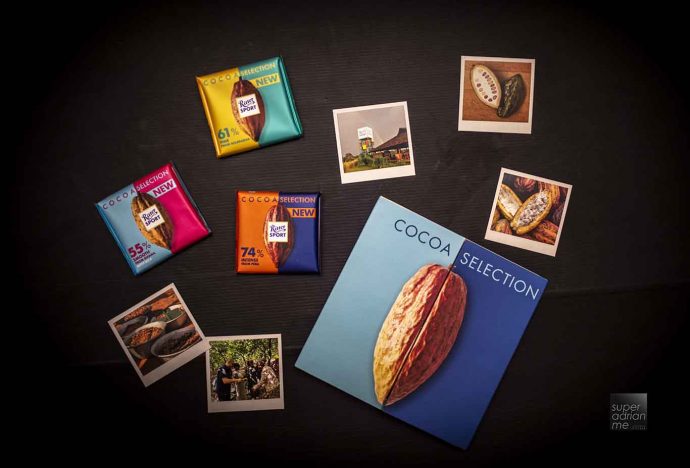 Ritter Sport has launched Cocoa Selection, a premium range of chocolate in Singapore. The Cocoa Selection range is made from 100% certified sustainable cocoa as well as sugar and milk in one variety.
There are three varieties available here in Singapore. The 55% Smooth from Ghana with Milk is a dark milk chocolate that promises fans full-milk chocolate a new flavour experience. The 61% Fine from Nicaragua accentuates the flowery-nutty character of fine cocoa while the 74% Intense from Peru highlights the intensive flavour characteristic of Peruvian cocoa. The Ritter Sport Cocoa Selection is available at The Cocoa Trees and leading supermarkets at S$4.20.
Ritter Sport has been the first since early 2018 and still the only major chocolate bar manufacturer to procure exclusively certified sustainable cocoa for its entire range. In 2017, 90% of this cocoa was certified to UTZ and 10% in accordance with Fair Trade standards.
Highly Addictive Tao Kae Noi Seaweed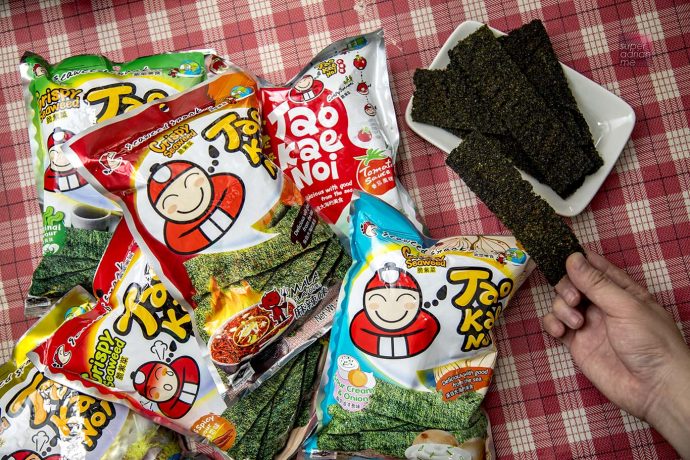 Tao Kae Noi's first-of-its-kind Mala and Sour Cream and Onion Crispy Seaweeds were launched in April and was the first country in the world to carry these two products.
These highly addictive products are available at FairPrice at S$2.70 each.