Starbucks has partnered Grab in six markets in South East Asia to provide customers with a seamless Starbucks Experience. Starbucks customers in the Philippines, Thailand, Singapore, Malaysia, Indonesia and Vietnam can earn Starbucks Rewards benefits on purchases through Grab. They will also be able to order and pay in stores and enjoy their Starbucks orders sooner with last-mile delivery fulfilment through Grab's delivery network.
Customers are able to use GrabPay, GrabRewards, GrabFood, GrabExpress and GrabGifts to enjoy more personalised and convenient experiences with Starbucks.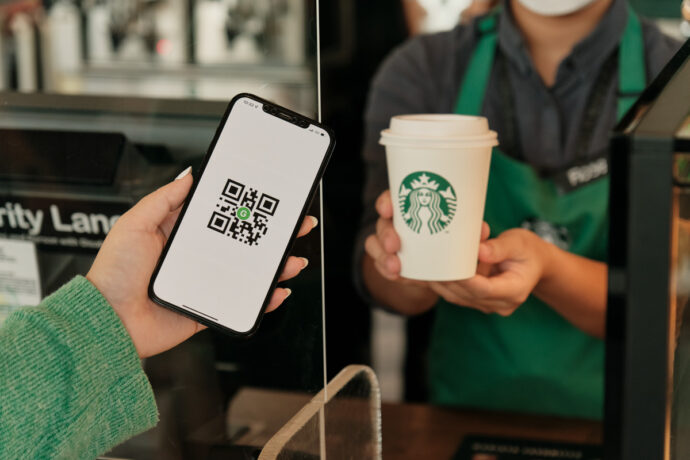 Starbucks will integrate Starbucks Rewards with the Grab platform. Starbucks Rewards members can link their accounts with GrabRewards to earn both Stars and GrabRewards Points for every order made through GrabFood. In future, customers may also sign up for Starbucks Rewards membership via the Grab app and redeem free beverages, birthday treats and exclusive offers. This new feature will be introduced in the Philippines in the second half of 2022 with plans to expand to additional Southeast Asia markets by 2024.
Pay with the same GrabPay e-wallet in-app and in-store to earn GrabRewards and Starbucks Rewards Stars. Skip the line and order your favourite food and beverage items directly from GrabFood's self-pick up feature which will also inform you when your orders are ready for pickup. GrabExpress offers instant delivery to your doorstep. You can also purchase and send pre-loaded Starbucks gift cards to friends and family via the Grab app.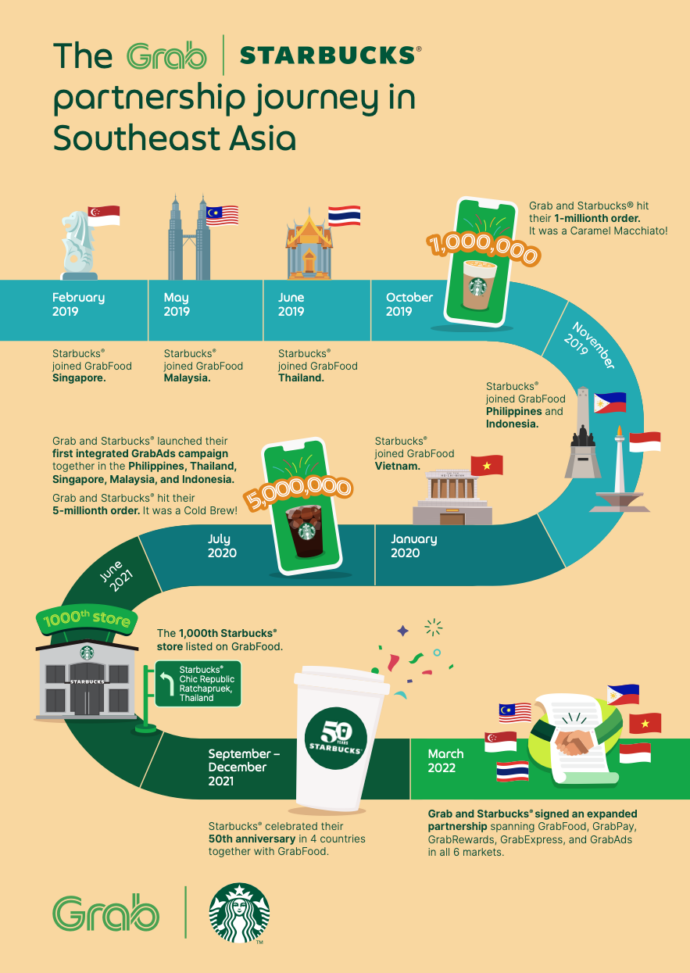 "Consumers like the convenience of food delivery but they also enjoy meeting up with friends in Starbucks over a cup of coffee. We believe the online ordering and in-store dining experience will become more connected, as brands in Southeast Asia look for ways to bridge these channels. We are excited to be working with Starbucks, one of the most iconic and loved coffee retailers, on this wide-ranging partnership to deliver a more personalized, rewarding, and seamless experience to our customers,"

Saad Ahmed, Managing Director, Commercial at Grab