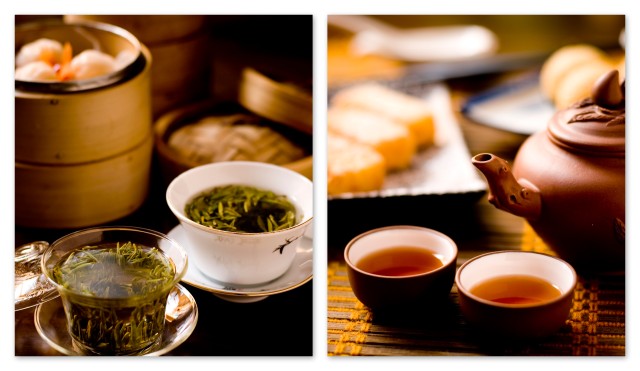 Si Chuan Dou Hua serves Chinese herbal brews to help diners stay healthy and strong.  Herbal teas are available at S$1.50++ a glass or S$5++ a jug. The herbal teas are brewed with Chinese herbs such as Prunella leaves, Mulberry leaves and Chrysanthemum and they help reduce body heat and nourish the lungs.
You can also order the herbal soups offered at Si Chuna Dou Hua such as the double-boiled ginseng chicken soup or double-boiled winter melon and barley soup.    Desserts with white fungus and lily bulbs also help to clear heat from the body and nourish the respiratory system.
Note:  Green teas and oolong teas help moisten the lungs and reduce body heat.  Red tea is a warm varietal that is more suitable for people with cold body constitutions.
Si Chuan Dou Shua is located at PARKROYAL on Beach Road, PARKROYAL on Kitchener Road and TOP of UOB Plaza.