It is a misnomer to tag Singapore "food lovers' paradise" because that is a given. We all already know this from early-early days. I would stick my well-fed neck out to call this 24-hour-eating city-state "a place even food-haters would love."
There is not one food nor cuisine known to man you cannot find here. Okay, all right, I stop at the foot-pads of camels which some famous person I met once ate (in remote China). Last month the food on my plate was made up of Germany, tze char, meatless meat.
Berthold and Frieda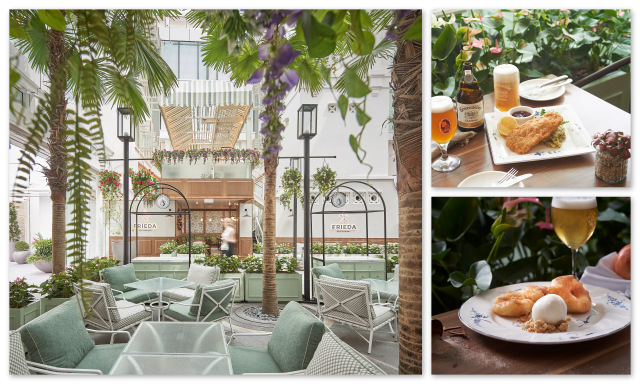 You know the old Capitol cinema now new Capitol Kempinski Hotel Singapore? An elegant property tucked away off busy central roads. The Kempinski founders, father Berthold, daughter Frieda have lent their names to two eateries in the Arcade: Berthold, trad German deli for brews and breads, and FRIEDA, bistro-cafe with Austrian influences.
Almost like a secret spot. Frieda's salad with goat cheese is a highlight, as is the wiener schnitzel with sides of potato salad, cucumber dill, cranberries. Top it off with either apple fritter with cinnamon and ice cream or sour cherry compote pudding. It sure beats your usual char koay teow and laksa and chicken rice and popiah. I kept expecting Mozart or Wagner to suddenly appear…
New Ubin Zhongshan Park Where?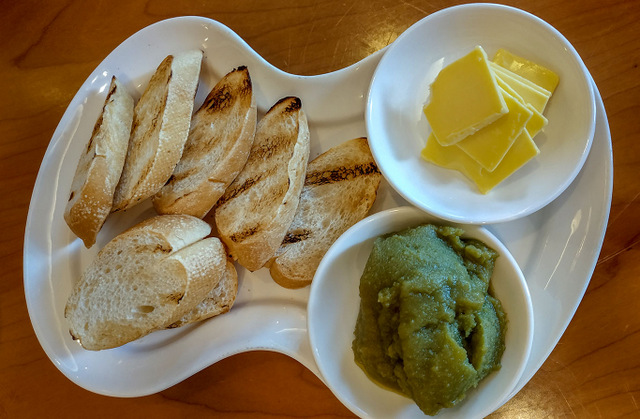 The address is a mouthful. It is in the Ramada by Wyndham Singapore in Ah Hood Road but you can access it on Balestier Road as well. Behind Zhongshan Mall.
New Ubin is famous for its tze char with families who want a great down-home cooked meal of several dishes to please even the fussiest of foodies. And food-haters.
To this end, founder/owner Pang family's second-generation has raised New Ubin's flag in culinary capitals worldwide. Representing Singapore in London, Sydney, Barcelona, San Sebastian, and while we were eating – 15 dishes! – son Alexander Pang was in Paris for The World's Restaurant Awards.
Father Mr Pang senior entertained media with his wide and varied knowledge of eating in Singapore. To prove his point, he ordered 15 dishes, and made kaya toast for us for dessert!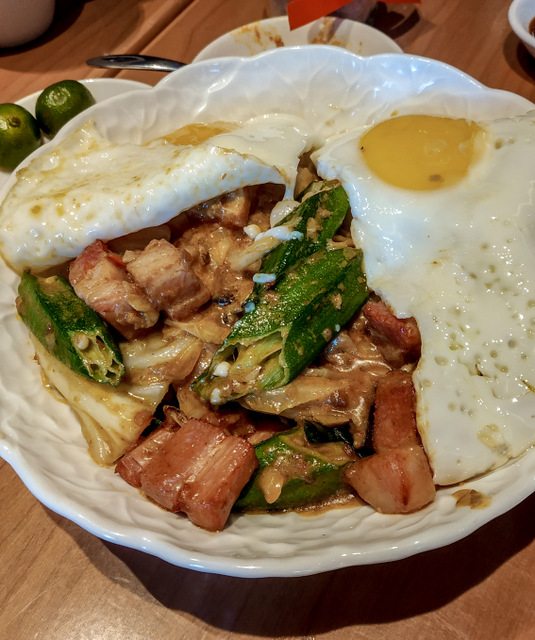 Everything was good. From crispy brinjal, to Boss's bee hoon, to buah petai, to Hokkien mee, to steak and fries, to an amazing bowl of pork and fried egg and ladies'fingers with…….surrender, Uncle Pang. (I have of course booked my next family makan there.)

Meatless Meat
Whaaat?! You mean you have not seen superadrianme.com's video on Impossible Foods and how the team filled up on sausage rolls (Adrift), sliders (Cut), beef Wellington (Bread Street Kitchen) at a trio of restos in Marina Bay Sands?!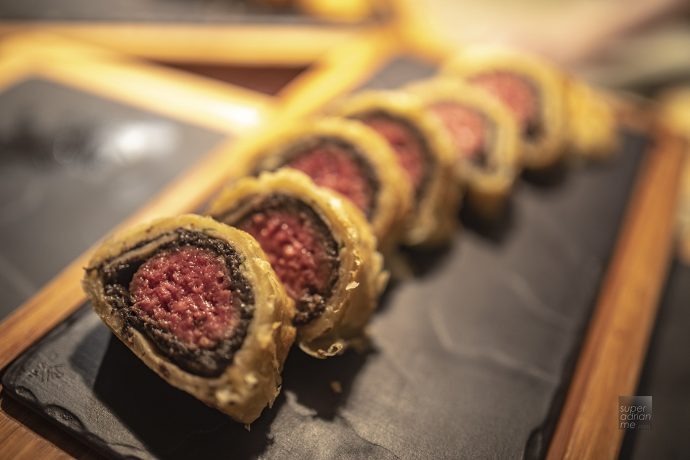 Have you been out of the country? Hit it up, superadrianme.com, the future of food is here now.