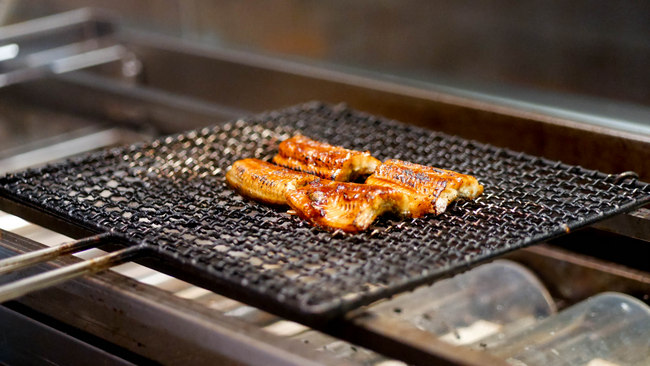 Formerly at Boat Quay, Taki brings to Japan Food Town, a taste of Japan's fine fare defined by the seasons. Presented in the form of a choreographed kaiseki-ryori, each dish is served with precision and a deep-rooted respect for the country's culinary traditions. A meal at Taki is akin to a journey through the multi-faceted styles of Japanese cuisine, where the chef dictates and serves only what he deems best.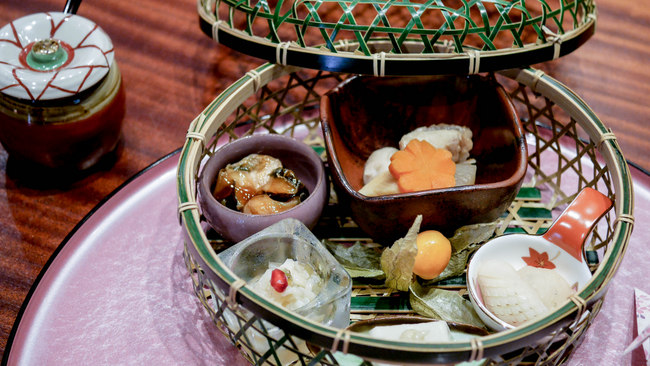 Dinner time was an hour away, leaving the prime counter seats for my taking. We exchanged greetings with the chef, with him bowing in return. Before we even settled in, he gets to work on our second course – a Negima Yakitori (grilled chicken with leeks). The brief moments he has, he serves us the first course.
Known as the Hasun, it is a collection of Japanese-styled appetizers served in elaborate pottery. Each dish has their own story to tell, with a matching ceramic. My favourite was the sesame tofu, served with a spicy yet citrusy Yuzu Kosho (think chutney). The humble dish carries a nutty flavour as well as a sweetness – very addictive.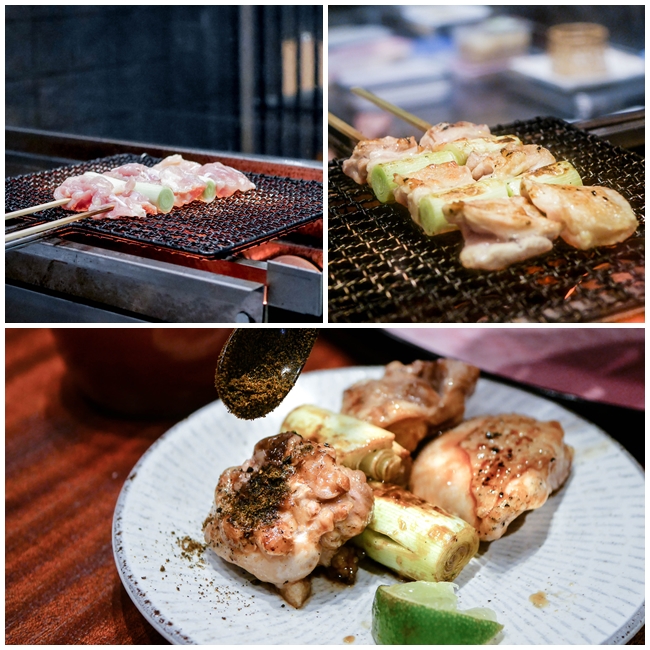 As I savoured the last bit of top shell, slathered in a thick teriyaki-like sauce, the chef slides the skewers off the grill. Placed into a weaved basket, the meat was emanating the smoky yet fresh aroma of grilled leeks. The best way to enjoy it was with a splash of lime juice and a generous sprinkle of their own spice blend. Sansho pepper, orange peel, ginger and, perhaps, the nutty hemp seed all work together to send those succulent chunks of chicken happily on its way
If they sold said spice blend in a bottle, I'd buy a bucket of it home.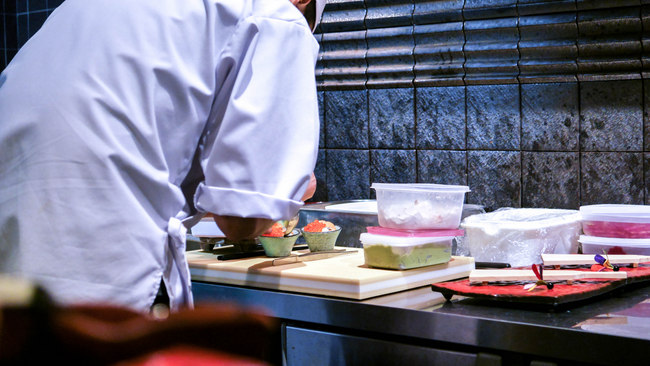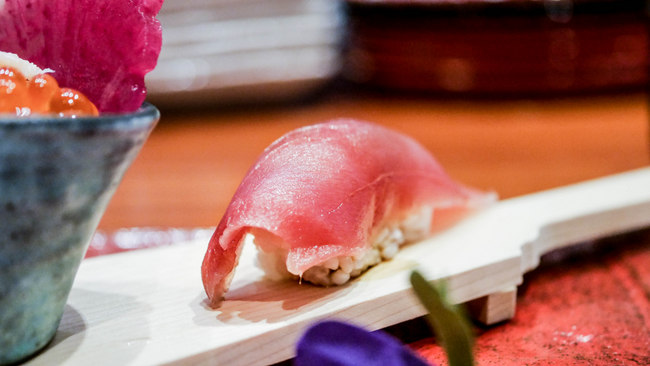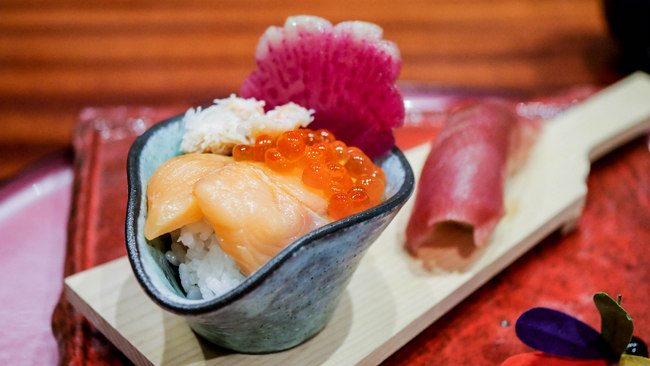 From land, we move into the bountiful seas of Japan. Next, he presents the Sanpozushi To Magurozushi. The former loosely translates to the "three jewels of the sea", referring to the sweet crab meat, ikura and salmon laying atop a bed of sushi rice. Before devouring this vibrant bowl, have the meaty magurozushi (maguro tuna sushi) first. Simple but robust.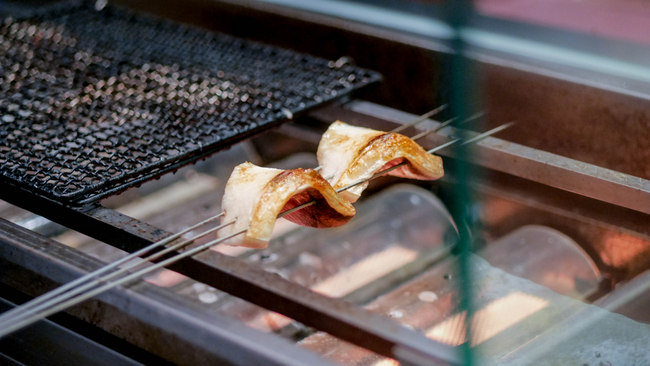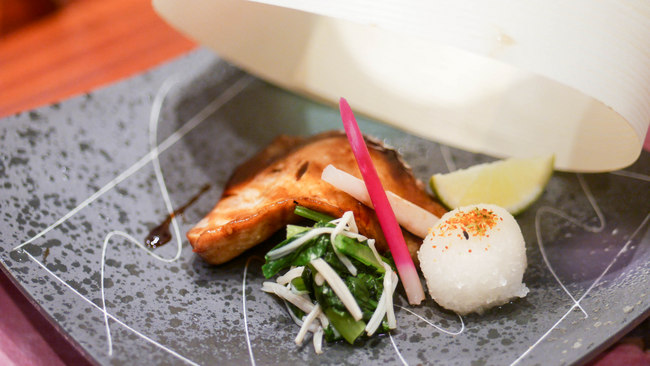 Each plateful continues to deliver on a promise of "only the best". The grill comes back into play for the Buri Teriyaki. Also known as hamachi or yellowtail, its white flesh carries a buttery texture and a bold flavour which matched the sweet teriyaki glaze. It is a straightforward dish, simply showcasing every ingredient.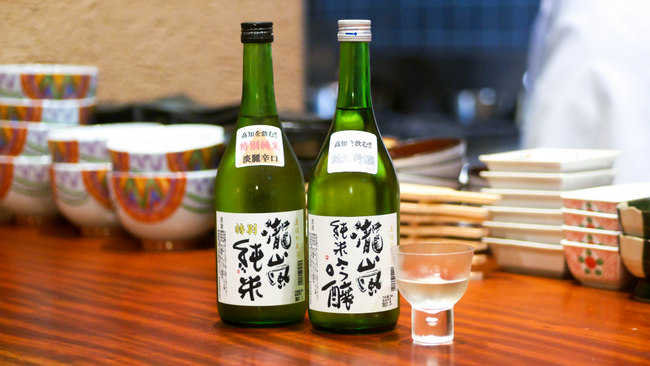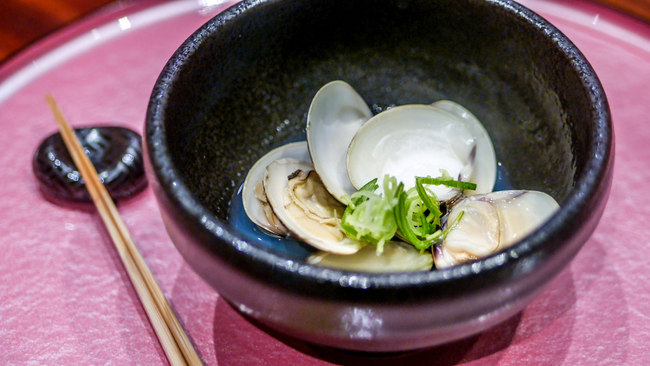 One dish took my breath away. Surprisingly, it was the simplest. Hamaguri Sakamushi are just clams, simmered in sake. The sweetness of both the meat and sake comes together with the brine, creating an addictive broth. I could see this being served at home, made with old-fashioned craft and enthusiasm of a home cook. A heartwarming bowl that will leave you wanting more. Thank goodness, for there was more coming.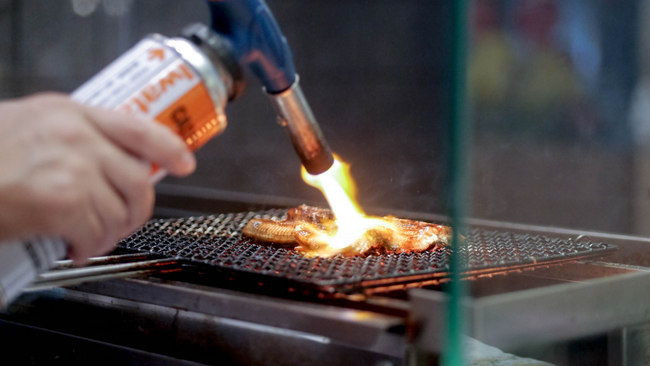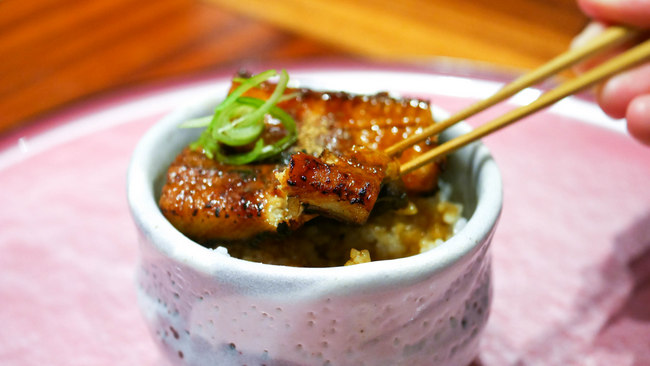 The grill fries up again for the final dish; a satisfying bowl of Unagi Gohan. A teriyaki glaze soaks the light yet firm flesh of the eel, creating a symphony when eaten with the fluffy rice. It is not a lot, but at the end of the courses, we were entering a satisfied comatose state. A bright, tart yuzu sorbet was a welcoming treat at the end, waking us up enough to move on to our next stop – Bar Nippon.
This was not merely a meal satisfying all five of my senses, but a conversation between the chef, Japan's history and its nature. The delicate flavours and ingredients were slowly presented to us, course by course, in a defined structure. What ties it all together, wrapped up into a neat little bow, is Japan's well-known hospitality, also known as the omotenashi spirit. What's endearing about Taki is how it presents it all in an approachable manner, where no one would feel intimidated in such an intimate encounter.