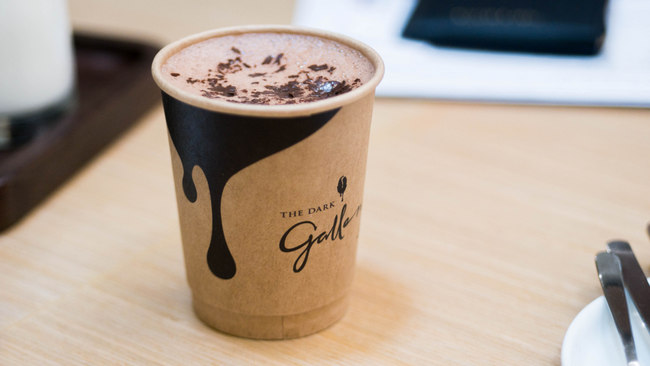 Discover your love for the bittersweet at The Dark Gallery. Situated curiously in the middle of the mall, for all to see, they serve one thing, and one thing only – luscious dark chocolate, in every form you'll love. They pride themselves in various single origins and blends in the form of an indulgent drink, bonbons, ice creams and more.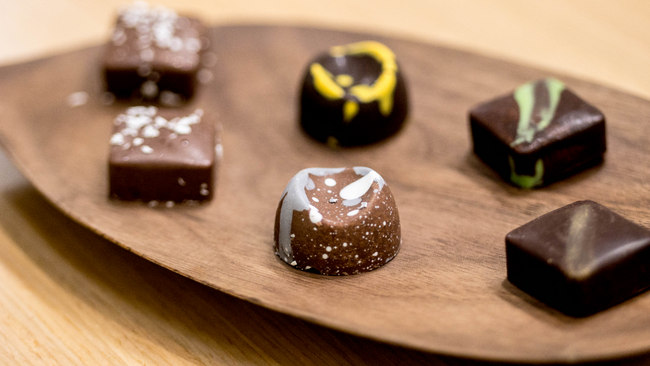 The Drinks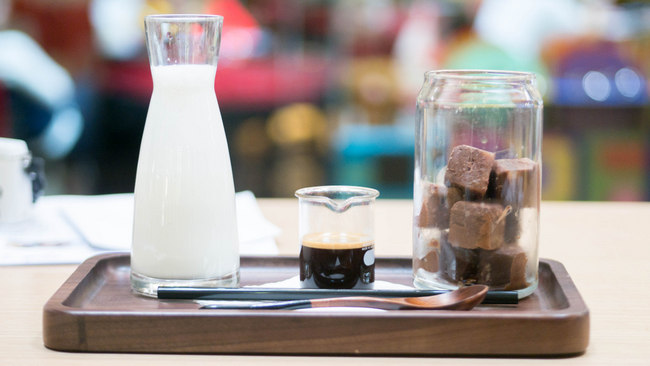 If you only have time for one treat, make it their signature beverages. The Signature Iced Chocolate (S$9) is easily the best item on the menu. Made from dark chocolate shavings and frothed milk, the latter gives each sip a light, airy texture, contrasting against the endorphin-rich liquid soothing me on that sweltering hot day. There's also a Signature Hot Chocolate (S$7), but I dare say the iced version is still the most satisfying.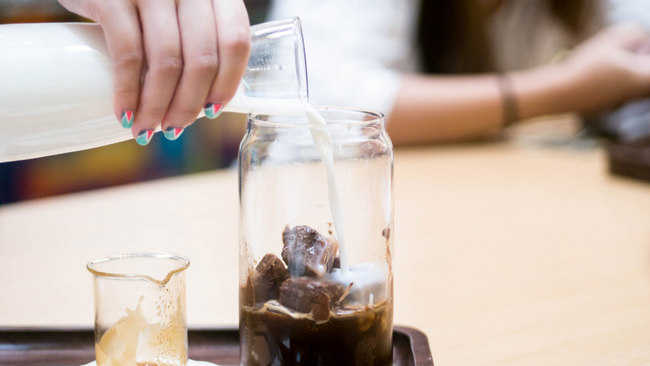 On that note, those wanting a little boost of caffeine will love the Chocolate Cub Hazelnut Latte (S$9). Also with frothed milk, it is served with frozen chocolate blocks and a shot of hazelnut espresso. Nutella, upgraded.
The Platters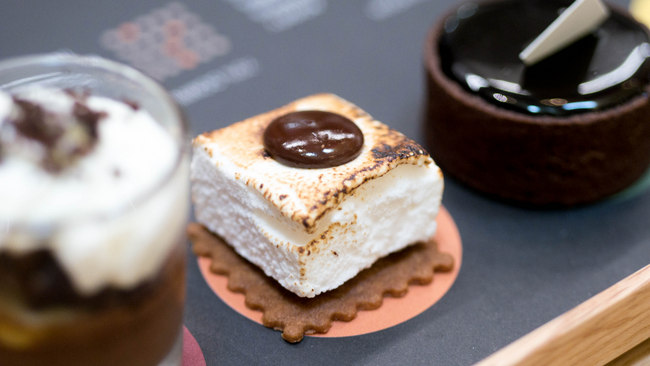 More than just another dessert shop, The Dark Gallery does focus on educating its customers on the varied nuances of single origins and blends. They sourced their cocoa from Valrhona, Cocoa Berry and, even, small batch chocolatiers, for noteworthy flavours.
The best way to savour these is through their Single Origin Chocolate Pastries Platter (S$12) and Single Origin Dark Chocolate Ice Cream Platter (S$12).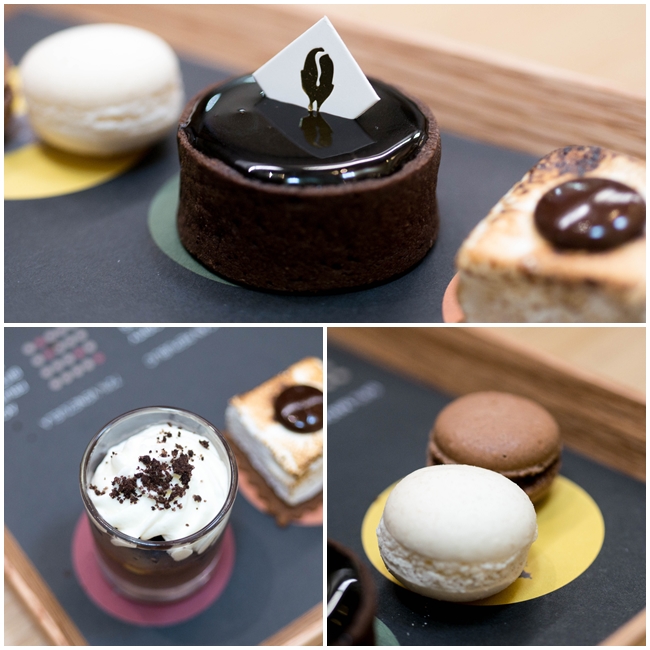 While the items will move around depending on availability, one focus remains; the unique flavour breakdown of each single origin chocolate the treat is made of.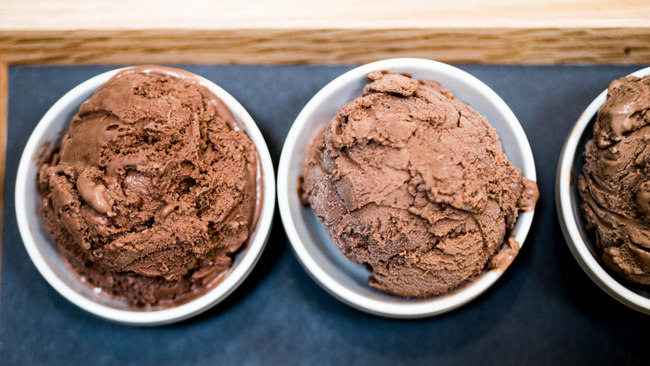 While the pastries platter is enough for one, the ice cream platter requires a little team work. Thick, rich and so, so creamy. The high-fat content of each scoop keeps each mouthful perfect. This is best for savouring the unique flavours of each single origin. Uniquely, the 70% Dominican Republic carries a note similar to that of red wine.
And More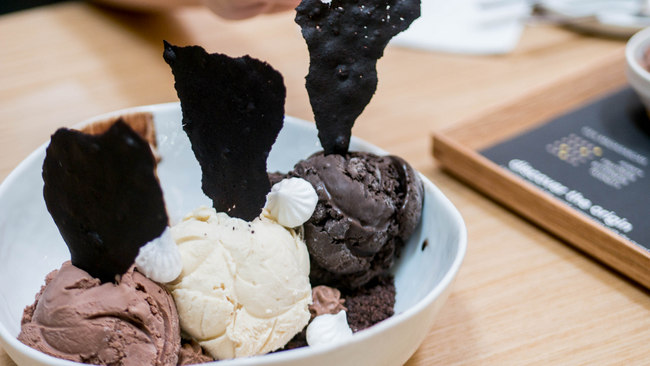 Sure to impress, The Chocolate Rhapsody (S$18)  is a masterpiece of the store's signature dark, milk and white chocolate ice cream. Have it on its own, or mix it up with the crunchy chocolate soil, chocolate mousse, crisp meringues and cacao tuile.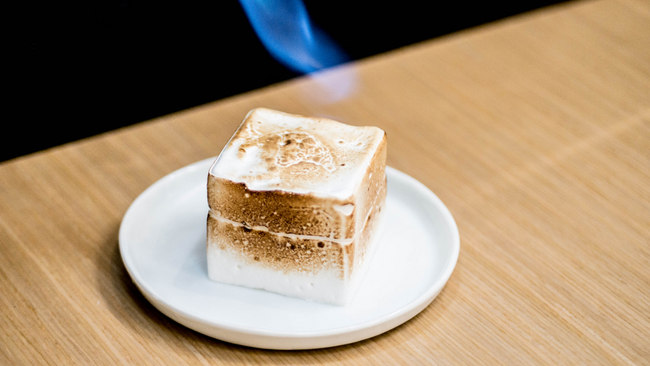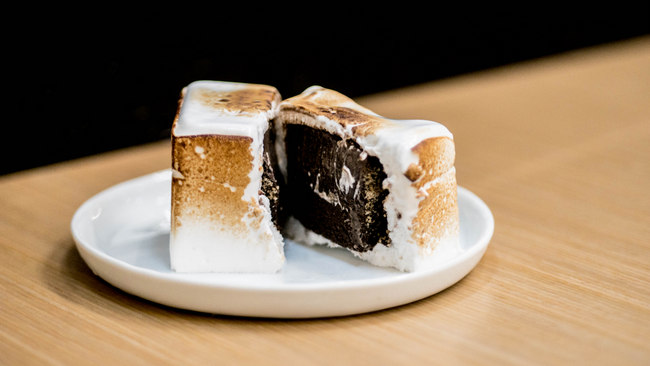 Or, have the Frozen S'more (S$7.50). Dominique Ansel may be way too far for a treat on any day, but we can still get our fix here. Blow-torched a la minute, it hides the creamy 80% dark chocolate ice cream and graham cracker crumbs. A classic treat, taken to new heights.
The Dark Gallery is located at 9 Raffles Boulevard, #01-K5, Singapore 039596.