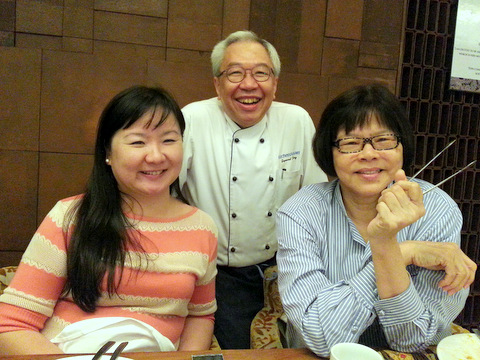 From crunching numbers to crunching peanuts. And chillies. And garlic. And onions. And ginger.
For Mr Raymond Leong it was a career development, from his office with a corporate view to his kitchen enveloped in sambal tumis fumes.  Accountant to private cheffing.
He shares the background:"In my teenaged years I would sometimes eat in the home of a friend in Emerald Hill Road. His grandmother cooked the most extraordinary dishes I'd never tasted before."
The grand old lady was Peranakan – straits born chinese – and the schoolboy Raymond a Cantonese. The two cuisines could not be more poles apart.
"When I went to England to study, my friend's grandmother would visit her grandson every summer with a hamperful of ingredients for her cooking."
Cherita panjang (long story) short, Raymond became a chartered accountant and hobbyist cook, and when he retired, he knew his favourite room in the home was the kitchen.  Double-boiled soups? Not on on your nelly.  "Penang peranakan food" became his calling.  Raymond has travelled far and wide, tasting, dining, learning, tumboking (crunching with mortar and pestle) and perfected his pastes.
"Nyonya cooking, much of it is in the paste (mix of ingredients for base sauce)."
With his knowledge and mastery of the craft, he taught in clubs and local cooking schools and since 2009 as a private chef.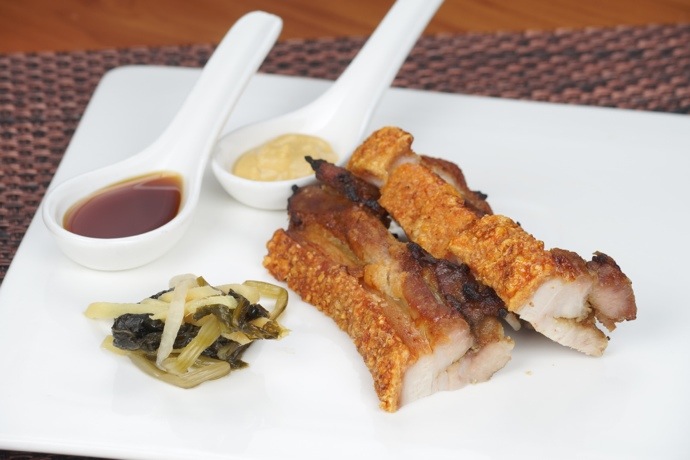 For this month, May 2013, only, you can avail yourself of Raymond Leong's magic mix of ingredients in his repertoire of Penang peranakan dishes at Zaffron, Oasia Hotel, but only on Thu, Fri, Sat, dinner at 7pm.  $75++ includes non-alcohol local tropical drinks.
There was much oohing and ahhing when we sank our teeth into the Penang fruit rojak, bakwan kepiting, ayam buah keluak, steamed prawn otak, itek sio, and a personal favourite – babi panggang with kuark chye.
Plus Raymond comes round between courses for lively tidbits and morsels of the dishes.  An abs orgs experience. (Alamak, you donno absolutely orgiastic?!)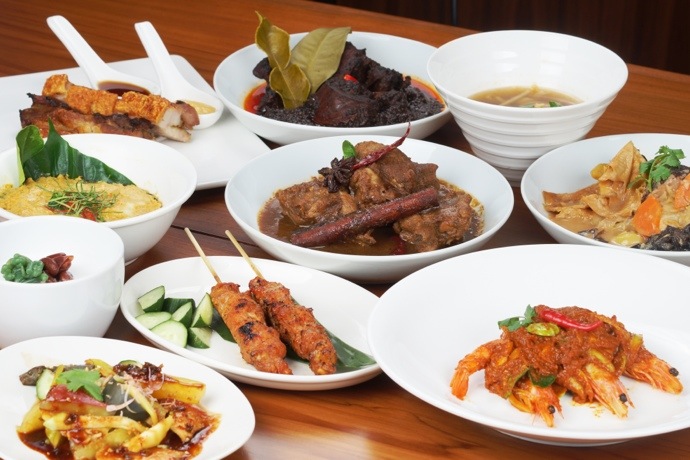 Related articles