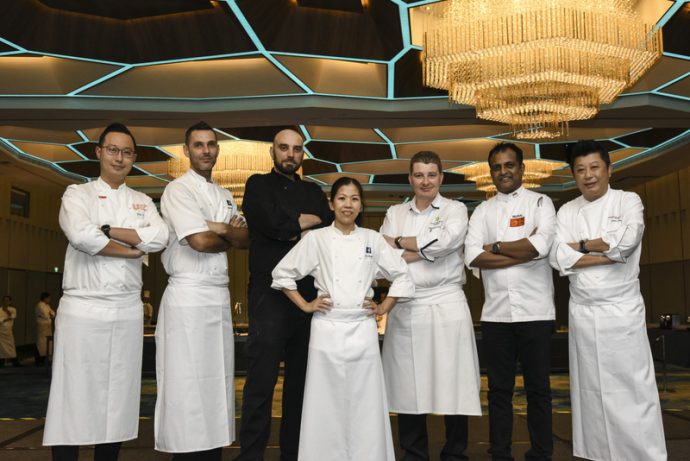 Spoilt for choice, as seven top table Chefs prepped and plated our dinner from a live station. The Disciples of Escoffier took diners on an epicurean journey through seven courses, each one as good if not better than the last and the next!  Yes, that was quite a mouthful…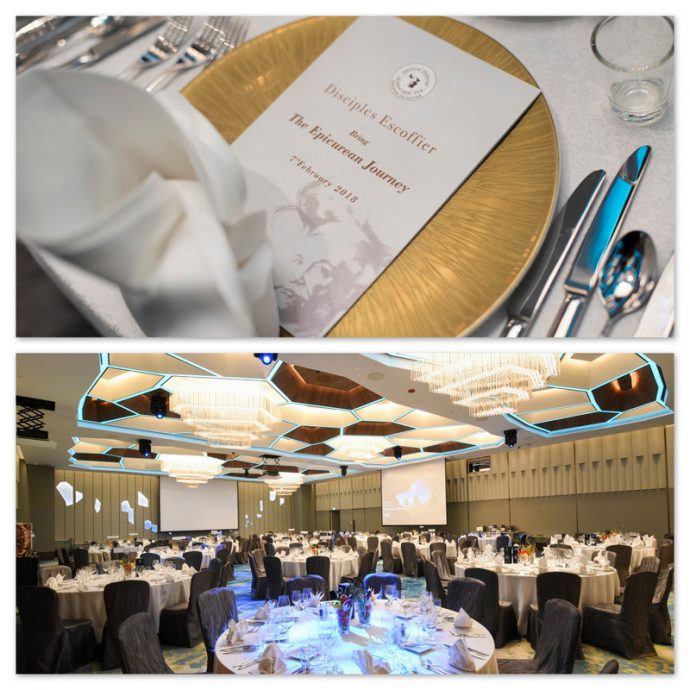 The fund-raising dinner, held in the Pan Pacific Singapore, saw a gathering of the good (cooks) and the great (sponsors) and the rest of us in between – guests, suppliers, gracious supporters, greedy not-so-little-moi.
The like-minded of the association of chefs in Singapore put their pots and pans and toques and truffle oils together for a meaty cause. To send aspirants to culinary Olympics abroad. "See if can take the heat from overseas kitchens."
These young chefs are challenged on creativity and skill sets, under pressure. In the USA, UK, Europe, Hongkong, Japan. (Team Singapore has notched several culinary champions medals.)
"All eventual winners, for the invaluable experience gained in competition," said Edmund Toh, president Singapore Chefs Association. He has cooked for president George W Bush, Vladimir Putin, Tiger Woods.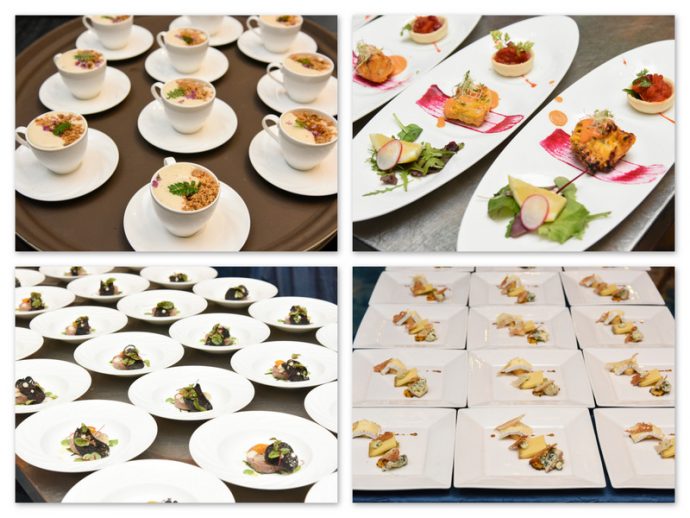 Three canapes in the lobby, a trio of starters, two mains, a cheese platter, and dessert.
From Michele Greggio, Eric Chua, Michael Muller, Manjunath Mural, Louis Tay, Richard Ravel, Ivy Wong. Paired with champagne, a red and a white, and a shiok sake, and the dreamiest espresso (George Clooney).
All to send the young and worthy Han Jie to compete in Zurich. Jiayu Hanjie!