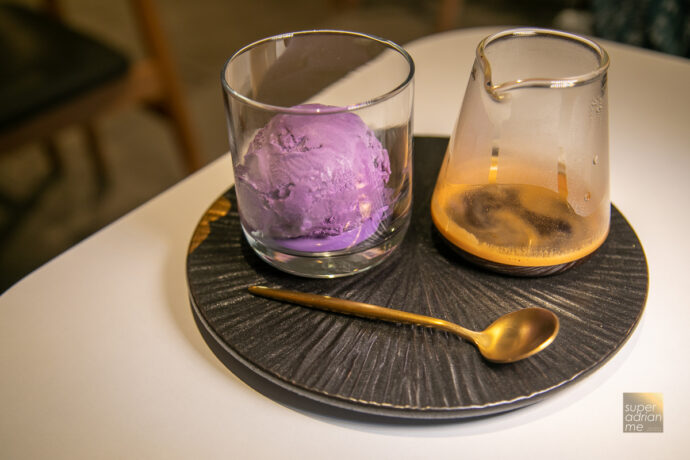 Flamingo Coffee Bar in Amoy Street has launched a weekday brunch menu from 11.30am to 3pm. Sharing the same unit as the cocktail bar Stay Gold Flamingo, the front area serves up coffee, tea, beer, wine and a limited selection of cocktails from the cocktail bar menu. And most recently, a brunch menu of hearty bites. Reservations are not accepted for brunch.
The Flamingo Affogato (S$9++) offers a punchy espresso complemented with Ube ice cream. We will be back for more of this. The Dirty Chai (S$7++) had intense aromas of cardamom, cloves, nutmeg and espresso for the much-needed caffeine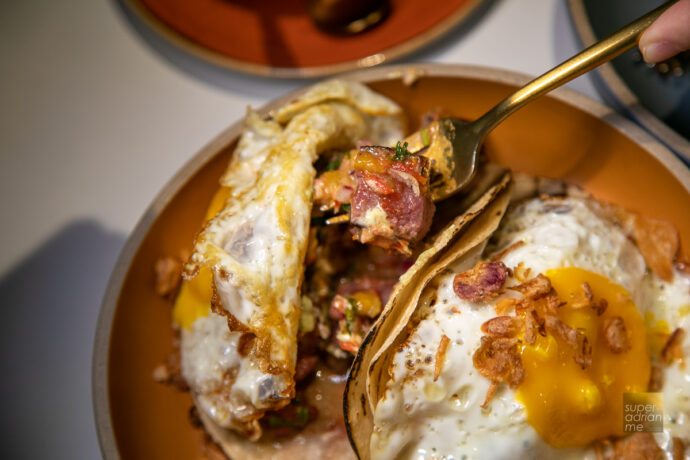 We shared the Cheese Toastie (S$14++) from the starters. At Flamingo Coffee Bar, they use pandesal pullman, blue cheese, mozzarella, and cheddar. From the mains, we had the Breakfast Taco (S$22++) filled with chunks of steak, mango salsa and jalapeño mayo topped with a sunnyside up; Shrooms & Egg Toast (S$16++) – a house-baked sourdough toast topped with mushrooms, mozzarella, cheddar and a sunnyside up. Mains are available from 11.30am to 3pm.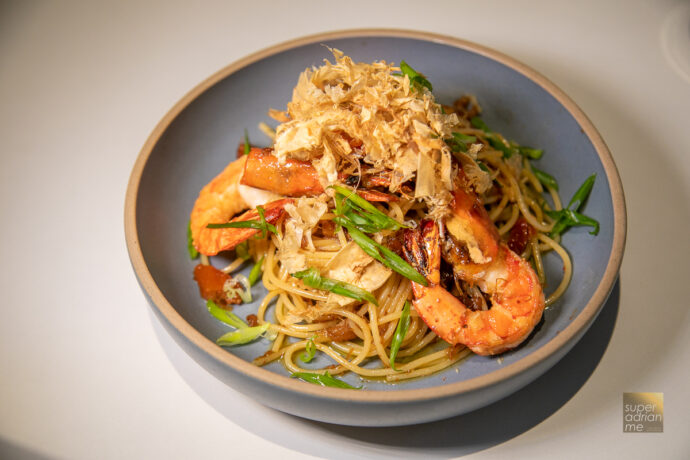 If you rather not use your hands to eat, the piquant X.O. Pasta (S$22++) is a delicious option. Spaghetti is served with prawn, bonito flakes, confit cherry tomatoes and X.O. sauce made with dried shrimp and scallops.
It was a lot of food amongst the three of us. So we didn't have space for desserts. The Chocolate Banana Bread (S$5++) and Cashew Brownie (S$6++) are homemade.