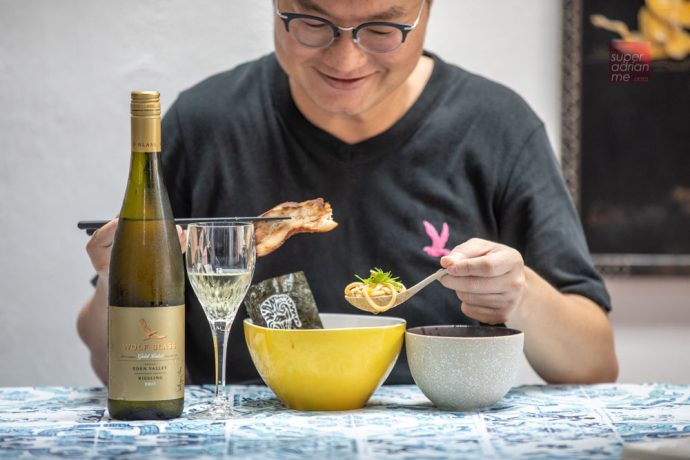 Wolf Blass has launched an online guide with simplified, easy-to-replicate recipes of iconic local sauces and takeout tips so you can put together a plate and take your home-dining experience to the next level. The three sauce recipes that require only five basic ingredients to prepare include butter curry, satay peanut sauce and salted egg yolk sauce. Each sauce comes with a recommended wine pairing and a guide when setting your dining table. And learn plating tips from food photographer Chloe Cheng when you order in food delivery.
Wolf Blass has tried and tested more iconic local Singaporean dishes with its Gold Label range wines to put together this guide.
The recipes and takeout options are sauce-heavy. Wolf Blass's 'Find Your Flavour' campaign encourages you pair your wines with sauces instead of the traditional practice of pairing with proteins. The food in Asia tends to be more sauce-heavy. And communal dining for families with sharing plates is more common in Asian dining compared to the multi-course sequence of western cuisine. Looking at sauces helps present similarities in the dishes and this helps matching wine well with the meal.
We ordered in Torisho Ramen and Charcoal Bar's Tsukemen Ramen kit and had fun preparing the dish as per the recipe instructions and paired this with the Wolf Blass Gold Label Riesling 2017 from Eden Valley. The riesling's fresh crisp and slightly acidic flavours and minerality pairs so well with the noodle Tsukemen sauce that is full of saltiness and umami.