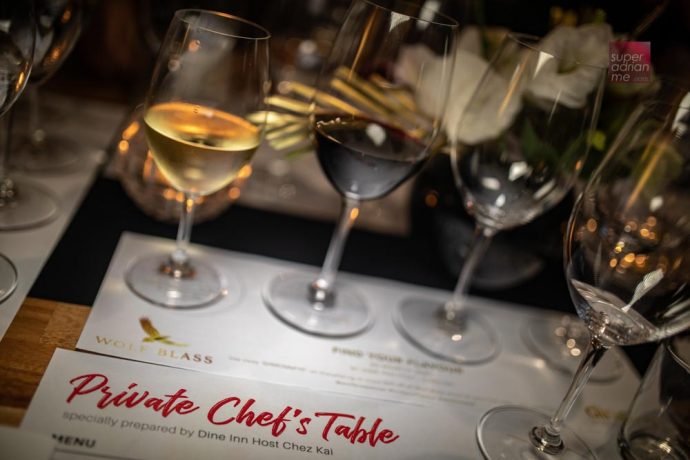 Wolf Blass has partnered five home chefs from Dine Inn food platform in a series of Private Chef's Table dinners as part of the Australian wine label's Find Your Flavour campaign to change existing mindsets towards having wine with local food.
Pairing wine with food should be based on the sauce instead of the proteins as the food in the region tends to be more sauce-heavy compared to western cuisines.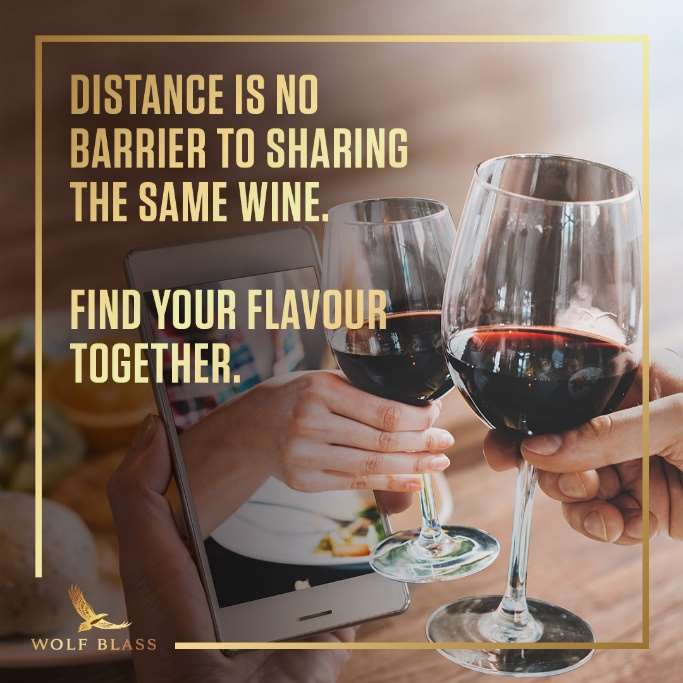 [Updated 25 March 2020] Due to the stricter advisory issued by the Ministry of Health, Wolf Blass and Dine Inn have made adjustments to the private dining dinners. They will be converted to a home delivery service with a group chat set up to facilitate discussions with diners who wish to share their table set-up with the group. Wine glasses, tasting mats and floral table decorations will also be sent with the delivery before 7.30 pm.
Three bottles of Wolf Blass Gold Label wines and one bottle of Wolf Blass Grey Label wine worth S$191 in total) will be sent per pair of diners. Solo diners will be provided with two bottles of Wolf Blass Gold Label wines (worth S$84 in total).
From 5 Saturdays from 4 April till 2 May 2020, different home chefs will showcase their best local dishes ranging from Reinvented Traditional to Local Fusion and Contemporary Peranakan cuisine. The dinners will be held at 103 McNair Road Townerville. Each session can accommodate up to 16 people with eight on each table.
Date
Dine Inn Host/ Cuisine
Menu
4-Apr-20
40-year-old Lina Lim's love for food and passion in cooking have led her to the world-renown Le Cordon Bleu London, where she graduated with a Diploma in Cuisine. After working in numerous restaurants in the UK, she felt that the time has come for her to embark on a new chapter in her culinary journey. She has decided to be a private chef so that she can exercise more creativity in designing and serving dishes to meet the unique needs of different palates.
Local Fusion
1. Ngoh Hiong Scotch Egg with Pickled Daikon and Mango Aioli

2. Braised Pork Belly with Brioche Bun and Achar

3. Chili Soft Shell Crab Hor Fun

4. Ondeh Ondeh Cake
11-Apr-20
Even though 43-year-old Host Luke Lee is the co-founder of 6 bars, restaurants, and hawker stall, nothing makes him happier than sharing home-cooked food. He breathes new life to traditional home recipes passed down through generations and delights his guests with crowd favourites like Gula Melaka Beer Can Chicken and homemade Hae Bee Hiam. Join him in a casual dining experience and go on a culinary adventure to savour local favourites infused with unique flavours

Reinvented Traditional

1. Creamy and Velvety Mushroom Soup

2. Pork Ribs

3. Miso Clams

4. Sanchoku Wagyu Beef (+M6)

5. Truffled Capellini

6. Pineapple with Caramel
18-Apr-20
Chef Ng Jo Ann (36) impresses with numerous awards under her belt. This culinary heavy-weight has a resume that includes the famous Bee Kee Truffle Wonton Noodle, and Vanilla & Bar Cafe, which was featured in Epicure Magazine's Top 10 All Day Breakfast awards. Jo Ann thrives on contrasting flavour elements into harmony. Go on a gastronomical ride with fun dishes such as her Baked Seafood "Laksa"gne and Wok Fried Angus Beef Hor Fun!
Local Fusion

1. Oven-Baked Seafood LAKSAgne

2. Torched Chicken Satay with Spiced Goma Dressing

3. Sweet & Sour Pork in Yuzu Mandarin Sauce

4. Wok Fried Angus Beef Hor Fun

5. Bubur Hitam with Homemade Sea Salt Coconut Ice Cream
25-Apr-20
Sim Pek Shiew (52) and Berlinda Ho (44) have crossed paths in the cooking competition by Mediacorp 'King of Culinary' 2019. Berlinda was one of the finalists and Pek was the winner of the first round. They have joined hands and clinched the top prize in Equip & Dine Asia 'Most Gracious Host Challenge' 2019.
Contemporary Peranakan

1. Ikan Pie Tee

2. Tofu Rojak

3. Babi Assam (Auntie Pek's King of Culinary 三把刀 Winning Dish (Mediacorp Channel 8)

4. Nasi Achar

5. Pengat Pisang
2-May-20
Ng Soo Leng, 43, a veteran marketeer turned home chef after working in the F&B scene for over 15 years. Soo Leng decided to pursue her passion for cooking and share her love with people. An avid learner and self-taught cook whose cooking styles are inspired by both her mom's cooking and TV cooking shows.
Elevated Comfort

1. Chinese Hot and Sour Soup with Prawn and Scallop served with Sichuan Chili Vinaigrette

2. Homemade Spinach Tofu with Salted Egg Pumpkin Sauce

3. Iberico pork with Black Garlic BBQ Sauce, Pineapple and Green Chilli Pickles

4. Pandan Layered Cake with Homemade Pistachio White Coffee Ice Cream
Visit www.PrivateChefsTable.com to book tickets. Apply promo code WOLFBLASS to get 15% off the regular price of S$100 per person.
Wolf Blass Gold Label Riesling (91 points from James Suckling), Wolf Blass Gold Label Chardonnay, Wolf Blass Gold Label Shiraz, Wolf Blass Gold Label Cabernet Sauvignon (91 points from James Suckling) and Wolf Blass Grey Label Cabernet Shiraz will be served at the dinners.
We had a preview of the Private Chef's Table session and had 28-year-old Yeo Kai Siang cook up a four-course Neo-bistro dinner. Dinner kicked off with yam gnocchi (算盘子), fermented red cabbage, garlic sprouts, Abalone liver and Kani miso sauce that went very well with a glass of Wolf Blass Gold Label Coonawarra Cabernet Sauvignon 2016 (91 points from James Suckling). The generous, medium to full-bodied wine has a fragrant, intensely varietal nose.
A Teochew style seared duck breast done two-ways and braised with Osmanthus Sauce served with yam rice. The main was a serving of beef short rib that has been braised for 16 hours served with burdock root, chilli oil and cashew butter with grilled greens.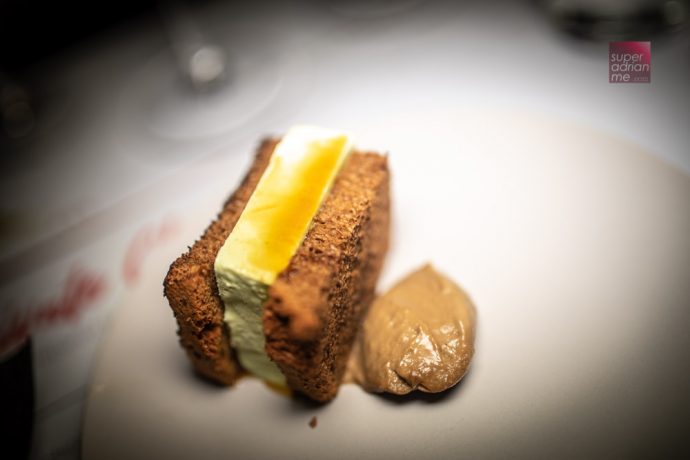 And we had a Kaya Toast with pandan and coconut ice cream, toasted coffee angel food cake, gula Melaka and Cafe créme to end the meal and more wine.