The Yen Group has opened YEN Social at DUO Galleria on 2 July 2021. The offshoot of the premium Yen Yakiniku restaurant at Ann Siang Road offers wallet-friendly premium cuts for communal dining. The space is casual and unintimidating. You can sit at the bar counter and have drinks or dine. Or choose a more communal tables for a more cosy experience. A private dining that plays up the luxe of The Yen Group branding is available for up to eight people, when that is allowed.
What to Start With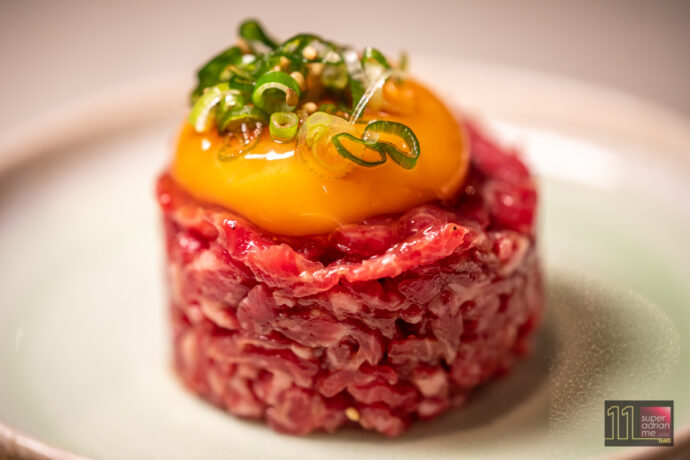 The Yukke (S$20) is a great starter. Let me correct that. It is a must have when dining at Yen Social. Hand sliced raw Wagyu Beef is topped with a raw pasteurised egg yolk and YEN bbq sauce resembling a tartare. Mix the raw beef and yolk together and eat it cold. Let the beef slide down your throat.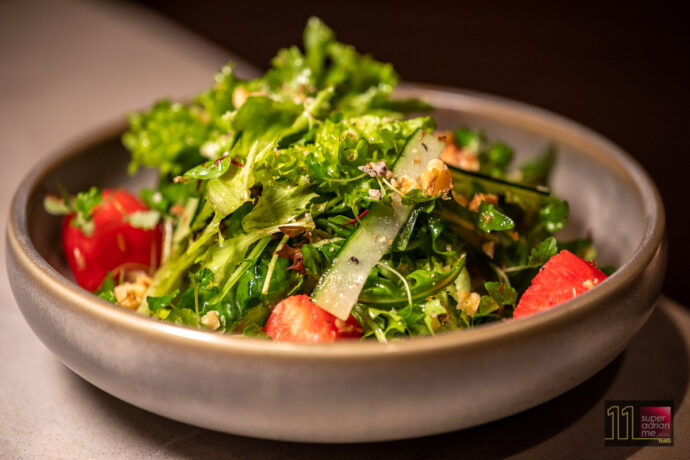 You can also get a Farmer's Salad (S$16) to help clean the palate in between the meats. A very refreshing bowl of tossed Watermelon, mesclun salad and candied walnuts with soil-based yuzu dressing and topped with shisho furikake.
Social Specials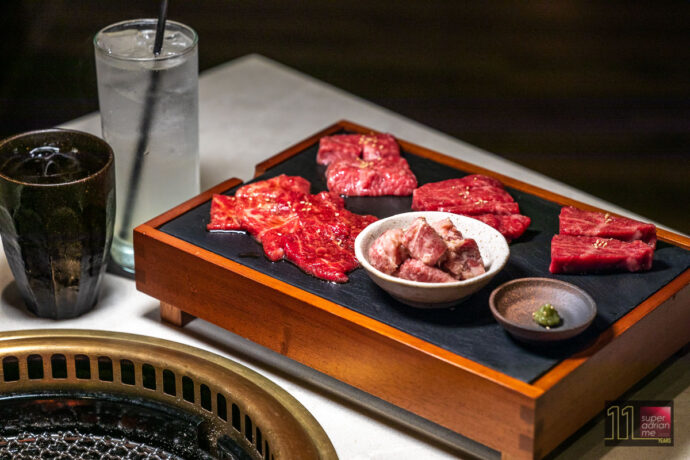 Chef Jones Chen is a Yakiniku master from Taiwan and also the head chef of Yen Yakiniku and Yen Social. He has carefully selected meat cuts of beef for the best balance between marbling, texture and flavours. He has curated an extensive menu of the highest quality of meats which encapsulates tongue to tail eating. Prices are wallet-friendly at Yen Social because he sources quality Wagyu from outside Japan.
There are platters that you can indulge in. We had the signature YEN Social Butcher Platter that serves 2 to 3 people. The S$109 platter features 300 g of thick cut karubi, chuck eye roll, chuck short ribs and Australian Wagyu ribeye.
The restaurant host at YEN Social will help you grill the meats on the Binchotan grill at the table. You can also do it on your own just for the fun of it. But pay attention to instructions so you don't over do it.
You will need to pre-order two days in advance.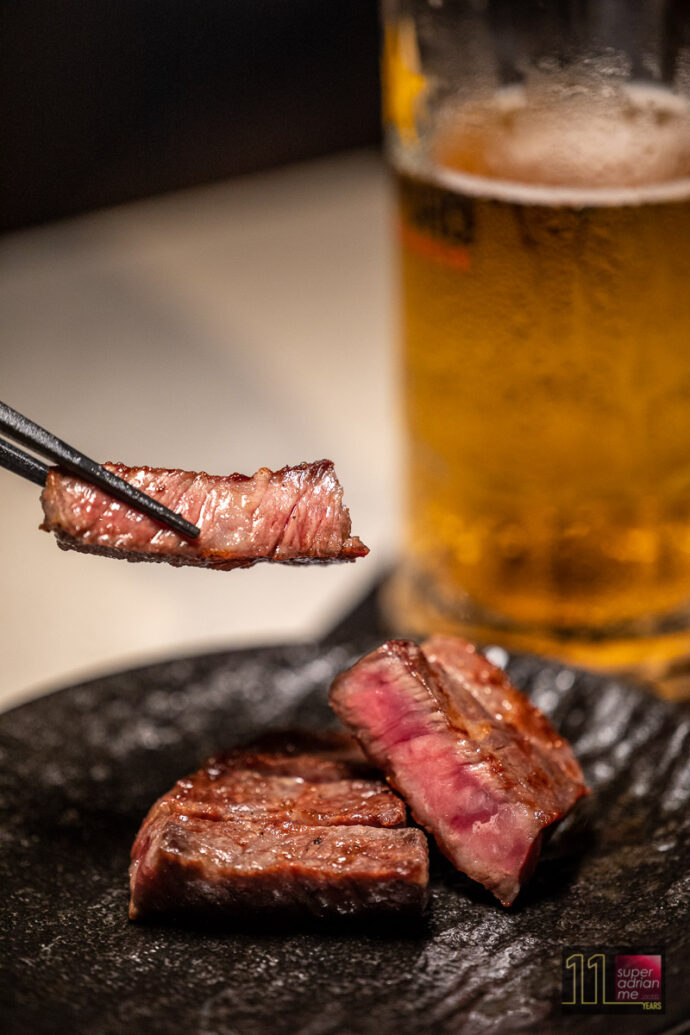 The 30 Days Dry Aged Wagyu Ribeye (S$68 for 100g) is full of umami. But the most comforting dish for me was the Wagyu Beef Noodle (S$25). The night I dined here, it was raining cats and dogs. This is so close to the Taiwanese rendition of beef noodles.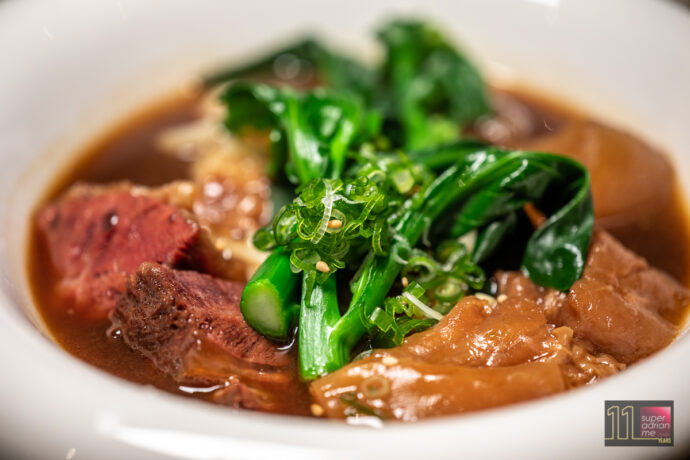 After refining this recipe based on his home town's signature beef noodles for the last six years, Chef Jones uses Hokkaido A5 grade Wagyu beef shank and beef tendons which are stewed for 48 hours with daikon and local herbs. The soup's flavour comes from soy sauce, garlic, ginger, star anise and more. The meat is gelatinous with the right ratio of meat and tendon. A must have if you need some carbs to go with your meal.
What to Drink?
Enjoy your meal with a selection of sakes, whisky, shochu, wine and Japanese beers. A Sake Flight costing S$30 for three samplers from the Iwate brewery lets you discover unique flavours that pair and contrast with the food.
Where is Yen Social?
Yen Social is located at #01-25/26 DUO Galleria, 7 Fraser Street, Singapore 189356. They are open 6 pm to 11 pm from Mondays to Saturdays. Call +65 8669 6788.