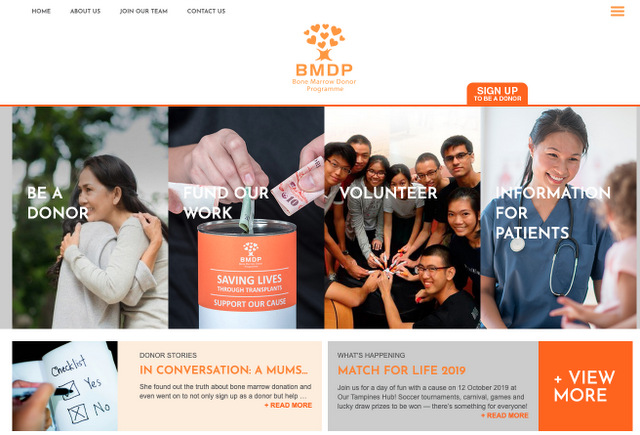 The Bone Marrow Donor Programme (BMDP) has obtained a two-year renewal of its IPC Status. It is in its 26th year of providing hope to patients with blood-related diseases and saving lives.
The BMDP also launched a special Sports Series with five ambassadors from various sporting fields in anticipation of the Match for Life 2019 in October that aims to empower more Singaporeans with the knowledge that they can save lives. The ambassadors include:
Malcolm Han (Volleyball, Bone Marrow Donor)
Nurshahidah Roslie (Boxing)
Dave Lommen (Ironman Triathlon)
Stancio Lok Le Bin (Darts)
Joey Yeo (Tenpin Bowling)
Malcolm Han is also a donor and was back on the court to compete in a volleyball match a few days after the donation. Bone Marrow Donation is not a complicated process with possible side effects as many have come to believe.