September marks Suicide Prevention Month, with World Suicide Prevention Day occurring on September 10, 2023. Suicide presents a significant public health challenge, causing extensive societal, emotional, and economic ramifications. Current estimates suggest that annually, there are over 700,000 suicides worldwide, and it is well understood that each suicide deeply impacts numerous individuals.
World Suicide Prevention Day (WSPD) was established in 2003 as a result of a partnership between the International Association for Suicide Prevention and the World Health Organization (WHO).
Observed on the 10th of September annually, its primary objective is to draw attention to the problem, diminish the stigma surrounding it, and promote awareness among various entities, including organisations, governments, and the general public. The overarching message conveyed is that suicides can be prevented.
Experiencing suicidal thoughts involves specific cognitive patterns, mental images, and a compulsion to act on these emotions. These thoughts typically revolve around the belief that nobody cares, feelings of profound worthlessness and the idea that either oneself or others deserve the act of suicide. These thoughts may be accompanied by vivid mental images of the suicidal act itself and what might happen after death. Additionally, there may be a compelling urge to inflict harm upon oneself to end one's life. The amalgamation of these emotions can be highly distressing.
Individuals experiencing suicidal thoughts are not crazy. In many instances, such feelings arise when their ability to cope is overpowered by psychological distress brought on by various factors such as sadness, anger, stress, or loneliness. When these emotions become insurmountable, individuals may feel a sense of despair and consider suicide as a means to either communicate their pain or attempt to evade it.
Suicides in Singapore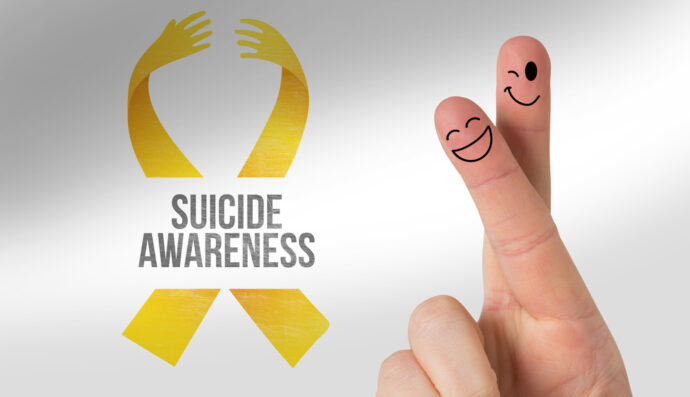 According to Samaritans of Singapore (SOS), Singapore documented a total of 476 suicides in the previous year, marking a troubling increase of 25.9% compared to the 378 reported in 2021. This represents the highest number of suicide deaths recorded since 2000, averaging more than one suicide death per day. This increase is observed particularly among youths and the elderly.
"While suicide is a complex issue influenced by various factors, including mental health challenges, social pressures, and economic uncertainties, our collective efforts to address these underlying causes must take priority. We recognise the urgency of the situation, and are committed to continue taking proactive steps to address the rising suicide numbers and provide support to those in need," commented Mr Gasper Tan, CEO of SOS.
Suicide continued to be the primary cause of mortality among individuals aged 10-29 for the fourth consecutive year, accounting for 38.7% of all fatalities in this age range. Furthermore, there was an 11.6% surge in suicide-related deaths compared to the prior year, increasing from 112 to 125.
Among those aged 70 to 79, there was a notable spike of 60.0% in the number of suicide deaths compared to the previous year, with the count rising from 30 to 48.
Compared to 2021, SOS observed a 27.0% increase in 2022, for the use of its services comprising the 24-hour Hotline and CareText.
"What we need to do as parents, educators, healthcare professionals and community workers, is to continue to join hands to form a safety net to prevent such tragedies. From efforts to improving mental health literacy such as knowing the warning signs of distress and importance of self-care to teaching peer support skills, we must leave no stone unturned. Beyond the knowledge, we should also guide youths on when and where to seek help."

Dr Ong Say How, Senior Consultant and Chief, Department of Developmental Psychiatry, Institute of Mental Health.
SOS 24-hour hotline 1767 and 24-hour CareText Whatsapp 9151 1767 or email [email protected] (CareMail).
The Community Chest has allocated S$10.4 million to support mental health programmes like counselling, employment support and therapy in the Financial Year 2023. This marks an increase of 18% from S$8.8 million in FY2022.
SOS's Suicide Crisis Intervention Programme was allocated S$4 million in FY 2023.
Suicide Hotlines and Resources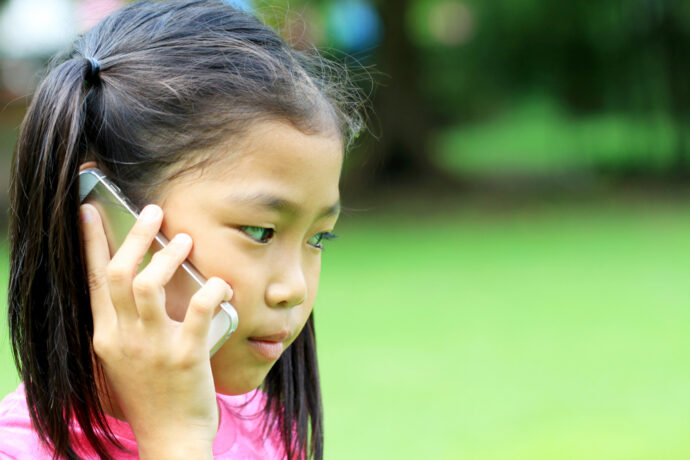 Suicide Prevention in the US

The latest data from the US Centers for Disease Control and Prevention (CDC) reveals the highest suicide rates ever documented in US history. The total number of suicides in the US increased from 48,183 to 49,449. The most significant rise in suicide rates was observed among individuals aged 45 and older, while suicides in the 10 to 24 age group decreased by 8.4%.
According to Half a Sorrow founder Dennis Gillan "While these numbers are disappointing, we remain hopeful. In 2019 and 2020, we saw the number of suicides decline. Our efforts will be focused on returning to that downward trend." September is Suicide Prevention Month, during which the Half a Sorrow Foundation will continue to bring its unique programming and storytelling to corporations, college students, and youth. Gillan went on to say, "Suicide does not discriminate, and neither do we, we are more determined than ever to reach as many people as we can with our message of resilience and hope. We are in this to help save lives."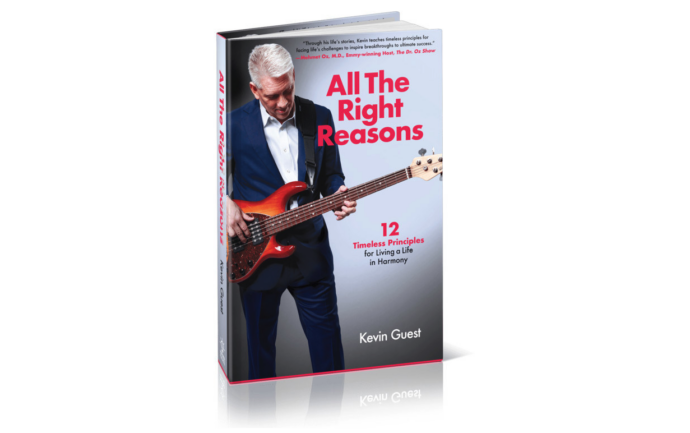 Kevin Guest, Executive Chairman of global health company USANA Health Sciences, is leveraging his platform to raise awareness about suicide prevention, urging individuals to take the Promise to Live pledge. The commitment made through the Promise to Live pledge entails a promise to seek support from trusted sources during personal challenges and to spread awareness of the pledge to others. Numerous individuals, including USANA employees and well-known figures like Dr. Mehmet Oz and country music artist Collin Ray, have already embraced this pledge.
"To truly be healthy, we have to take the mind into consideration. That's why our mission is to spark conversations and create a safe space for individuals to share their struggles."

Kevin Guest, Executive Chairman of USANA Health Sciences
Guest's personal journey and professional associations led him to therapy, where he learned the importance of open communication about suicide. "One thing learned from my therapy is to be part of the solution, to understand it's okay to say the word suicide, and to talk about it directly," shares Guest, author of the best-selling book, All the Right Reasons, 12 Timeless Principles for Living a Life in Harmony. "I want others to seek harmony and engage in honest conversations with loved ones about mental health."
Selena Gomez's Rare Impact Fund Supports 23 Organisations across the world
"There is nothing more important to me than getting young people access to the resources that they need to support their mental health," said Selena Gomez, Founder and Creator of Rare Beauty and the Rare Impact Fund. "This is a personal mission and the reason that I created the Rare Impact Fund. I am incredibly proud to host the inaugural Rare Impact Fund Benefit and look forward to an inspiring night of raising funds for these lifesaving services and showcasing the impact we have made so far."
Selena Gomez will host the inaugural Rare Impact Fund Benefit: A Night of Radiance & Reflection on 4 October 2023 in Los Angeles featuring Martin Short and Marshmello. Funds raised will support The Rare Impact Fund's mission to reduce the stigma associated with mental health and expand access to mental health services and education for young people around the world. Selena Gomez created The Rare Impact Fund in 2020 with the goal to raise US$100 million as part of her commitment to addressing mental health and self-acceptance.
Rare Beauty by Selena Gomez donates one percent of sales directly to the Rare Impact Fund and the Rare Impact Fund raises additional funds with Foundations, Corporate Partners, and individuals. The Fund currently supports 23 organizations across the world, which includes organizations located in North America, Canada, the United Kingdom, broader Europe, India, and Brazil. To date, the Rare Impact Fund has directly impacted more than 740,000 young people, 10,000 teachers and administrators, and 367 educational systems.
Creating Hope Through Action
The International Association of Suicide Prevention urges everyone to promote hope and raise awareness about this critical global public health concern. Their goal is to spread the message that suicide can be prevented.
Their campaign highlights the fact that there is an alternative to suicide and aims to inspire confidence and light in all of us. By creating hope, we can reduce the stigma around suicide and foster a culture where people in need can easily seek help. Meaningful and safe conversations around suicide can also help spread the message that it is okay to talk about suicide. Through action, we can play a supportive role to people in crisis.