Raffles Medical Group is the first healthcare provider in Singapore to introduce Mastocheck, a blood-based test to screen for breast cancer. Mastocheck is developed by South Korea-based Bertis. It is the world's first proteomics-based (the study of complete protein profile of the given tissue or cell) early diagnosis solution for breast cancer. It requires a small amount of blood (1ml) for diagnosis. Mastocheck has a 92% according to the patent.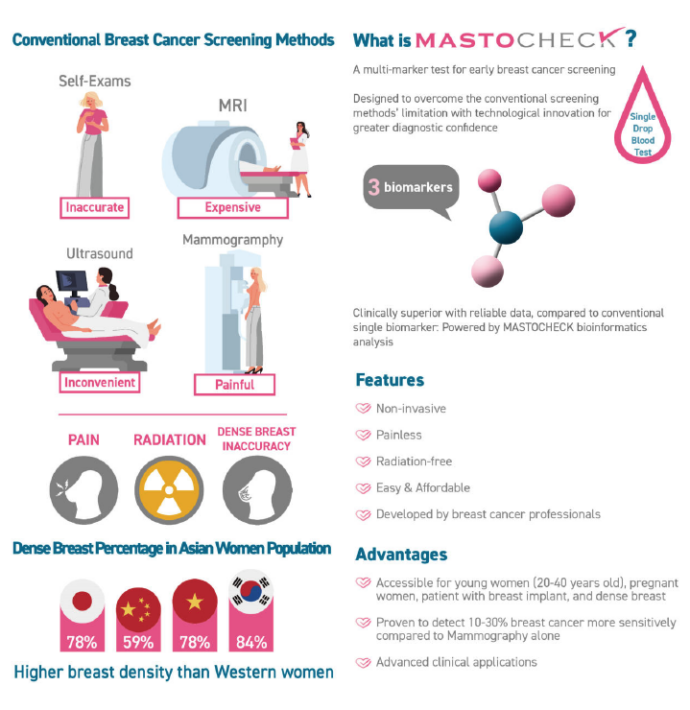 Asian women tend to have denser breasts, where there are more gland tissue compared to fatty tissue. In such cases, breast tumours may be difficult to detect through a routine mammogram. Mastocheck can thus be used to supplement the routine mammogram to increase the accuracy of detecting breast cancer early. It is highly recommended for women who belong to higher risk group including those with a family history of breast cancer. Adding this supplement test can provide a more accurate diagnosis.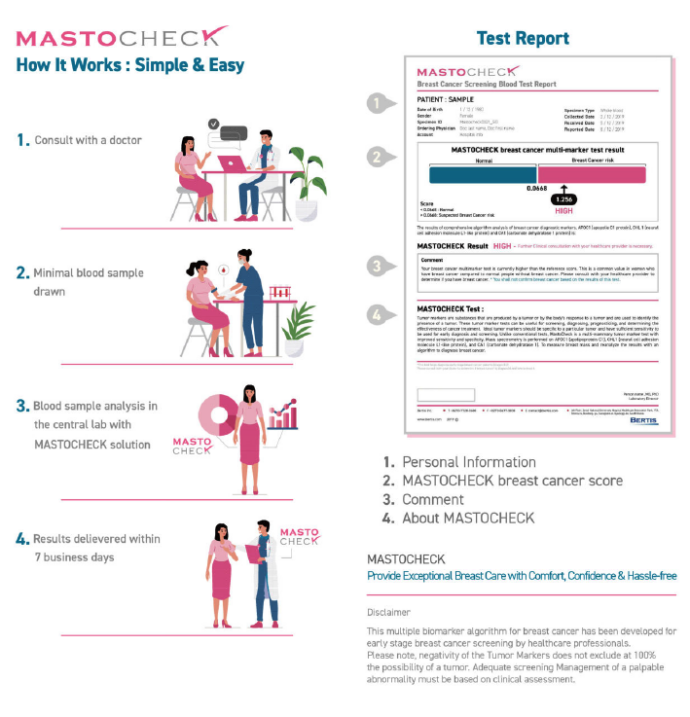 "Breast cancer is the most common cancer in women, and early detection can save lives. As part of our continued effort to improve patient care, Mastocheck is offered at Raffles Hospital, Raffles Breast Centre, Raffles Health Screeners, and all Raffles Medical clinics to serve our patients evolving healthcare and wellness needs," said Dr Chng Shih Kiat, Medical Director of Raffles Medical.
"Many women with early breast cancer have no symptoms. Therefore, regular breast cancer screening is very important especially for those with risk factors and those aged 40 and above. Using a simple blood test to supplement our breast screening programme will certainly be helpful for the early detection of breast cancer," said Prof Walter Tan, Medical Director of Raffles Hospital.