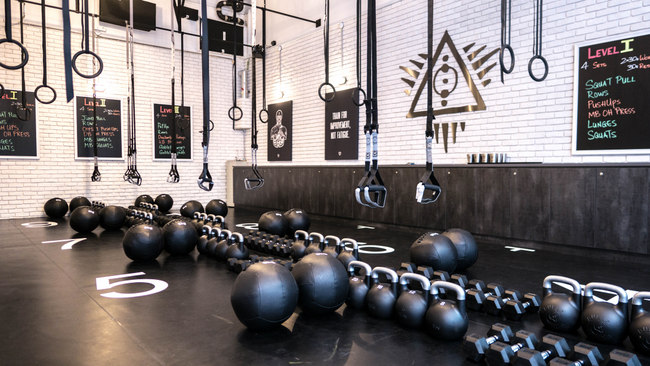 First, Victoria Secret. Now, Wonder Woman. My motivation to hit the gym is high as ever, but the defined physique of the Amazonians still eludes me after hours there. Work only seems to pile higher and higher, leaving me little to no time to do my daily penance for eating that bowl of Bah Chor Mee. But, what if I told you, "all you need is 20 minutes"? Ritual Gym has opened shop at Robinsons Road (where Working Capitol is), proclaiming that all you need to get that body working is a 20 minute HIIT session, regularly. Challenge accepted.
What is a HIIT work-out?
HIIT stands for high-intensity interval training.
It is essentially a work out designed for higher burn in a short period of time. It can range from using no equipment, your body weight to fancy gadgets such as TRX. They all work around the idea of using quick, intense burst of exercises to push your muscles into overdrive. Expect moves such as burpees, pull ups, lunges and more. They usually last for 30 to 40 seconds, followed by a short, active recovery. A rinse and repeat cycle to drive your heart rate up to burn more fat in less time.
How does it all go down at Ritual?
Before I could jump in, high on coffee, an instructor was assigned to gauge my fitness levels. The horror. Thankfully, everything was cherry, as if he was trying to mask the horror that I would go through in an actual class.
I jest. It's really not that bad.
We went through the moves, from push-ups to lunges, trying different levels of difficulty. The basic level is simply done with just my body weight, while the second may involve a weight or a different variation. If this all sounds foreign to you, fret not. The instructor is not only there to gauge, but to also give you the know-how on the right form. Which, I recommend to remember by heart. Especially when handling weights as you could get hurt! After which, he does a quick round of what a usual session is like.
I suggest coming back another day to give the work-out a try. The first time is always the hardest.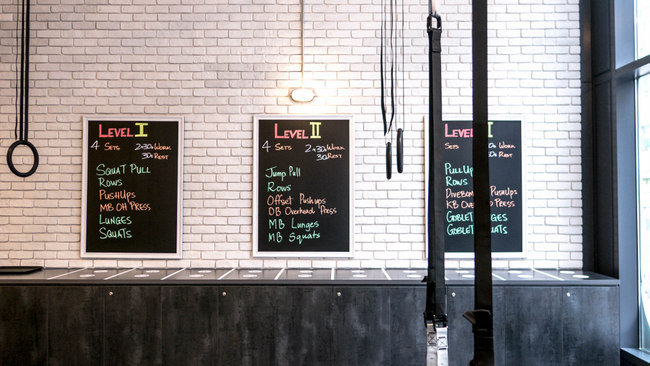 The work-outs are HIIT-based, but the arrangement changes every day. They usually involve 4 to 6 actions, all running for 30-40 seconds, with 20-30 seconds rest in between. Push-ups, 40 seconds and rest 20 seconds, followed by lunges, 40 seconds and rest 20 seconds, and so on. It continues for a total of 20 minutes. While it sounds short, I was knackered by the end of it. I could barely finish the minimum number of burpees in the last round.
But, the adrenaline I felt right after is addictive.
My muscles ached like crazy the next day. Since I had a lack of upper body strength, my arms ached whenever I tried to carry, well, anything. And, for the first time, the muscles on my side cried for painful attention. Sneezing felt like hell. It disappeared in a day or two, and I went back. Slowly, I could do more and better.
Also, one thing great about having such a small class (maximum of 10 persons) at Ritual is the personal trainer-like treatment. When I started to lose form from fatigue, they jumped right in to get me back on track. And, when I felt like giving up, they were there to drop in words of encouragement to keep me going.
Why go to Ritual?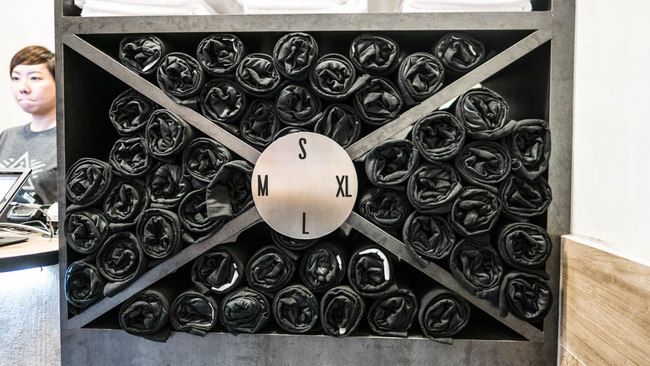 There are many gyms, from chains to boutiques, with HIIT classes. Ritual Gym clearly caters to the working crowd with its convenient locations at Holland Village, North Canal Road and, now, Robinson Road. There isn't a rush to get to a class either. There is a class happening every 30 minutes, starting from 6.30 am  to 8.30 pm. With 29 classes happening every weekday (timing changes for weekends), at such a central location, scheduling a quick work-out in between work won't be an issue.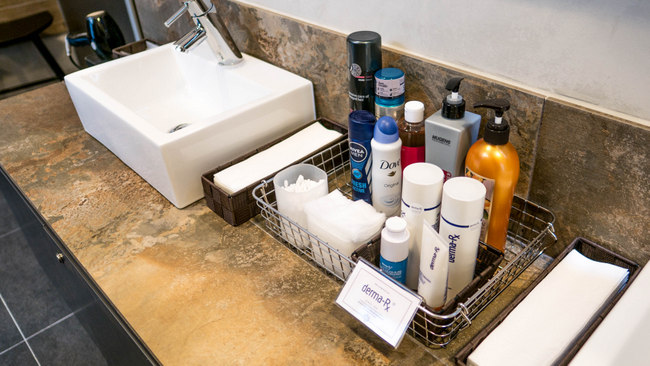 Even if you didn't bring your gear.
Shirts and shorts are provided and work-out is done bare foot. Showers, and all the essentials are included as well.
How much does it all cost?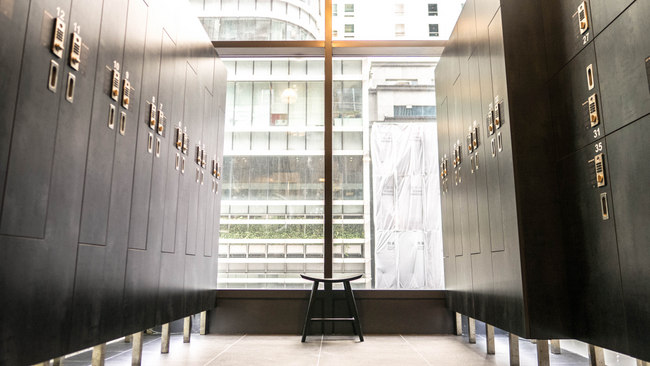 Memberships at Ritual has several modes, either by months or by number of sessions. Prices also differ for standard (any time of the day) or off-peak (8:30 AM to 11.30 am and 2 pm to 5.30 pm on weekdays and all day on weekends).
6 months (unlimited sessions)

Standard at S$369/month
Off-Peak at S$249/month

12 months unlimited sessions

Standard at S$329/month
Off-Peak at S$199/month

10 sessions (expires 3 months from purchase)

Standard at S$369
Off-Peak at S$249

25 sessions (expires 6 months from purchase)

Standard at S$899
Off-Peak at S$599

50 sessions (expires 12 months from purchase)

Standard at S$1599
Off-Peak at S$999
Ritual Gym is located at these locations:
Raffles Place

11 North Canal Road, #03-01
Tel: +65 6536 7291 Email:
[email protected]
Holland Village
17B Lorong Liput, #02-01
Tel: +65 6463 4690 Email: [email protected]
Robinson Road
140 Robinson Road, #03-01
Tel: +65 6584 9469 Email: [email protected]