The World Heart Federation is calling on all sectors and individuals to unite in their efforts to combat cardiovascular disease (CVD), which currently holds the unfortunate position of being the leading cause of death. Conditions related to the heart and blood vessels, such as stroke and heart failure, claimed the lives of over 20 million people in 2021. Remarkably, up to 80 percent of premature heart attacks and strokes can be prevented. This concerning trend of rising CVD rates affects many individuals under the age of 55, particularly those in low- and middle-income countries and some high-income countries.
"The figures are so staggering that in 2013, ischaemic heart disease featured in the Guinness Book of World Records. We want to set a new record, one that improves the health and access to care for every citizen and mobilises everyone to improve cardiovascular health. Through World Heart Day and the year-long #UseHeart movement, the World Heart Federation reaches more than 2 billion people every year. With all that we know, improving cardiovascular health is definitely achievable. This is everyone's movement and everyone's chance to make change for good"

Professor Daniel J. Piñeiro, President of WHF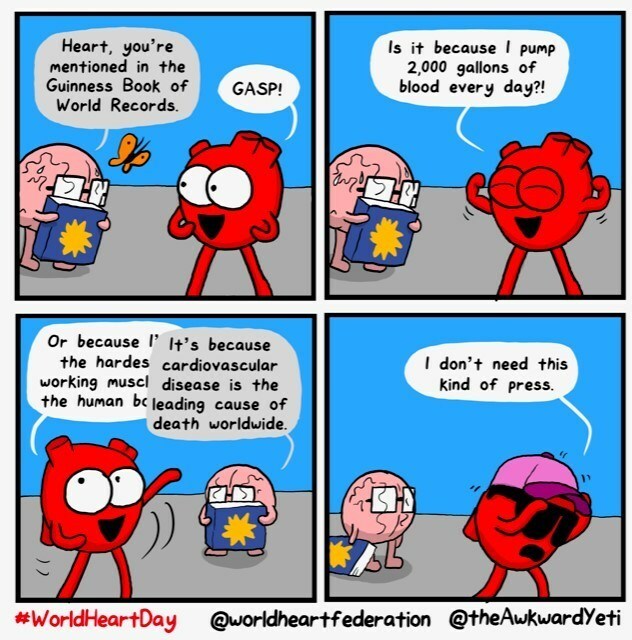 The global #UseHeart initiative has evolved from the annual World Heart Day campaign celebrated on 29 September annually, aiming to foster year-round awareness and concerted action to combat the debilitating impact of CVD. The movement's inaugural partnership with Iqniter, a leader in health training devices to encourage physical activity through its Counting Hearts Initiative, is one example of global collaboration. Iqniter will donate part of the proceeds from sales of its precision heart rate armbands in support of WHF's vision of cardiovascular health for all.
The prevalence of cardiovascular disease (CVD) can be attributed to disparities in healthcare systems, unequal access to prevention, diagnosis, and treatment. While it is relatively straightforward to monitor and manage, high blood pressure remains the primary risk factor for CVD development. National healthcare systems should extend coverage for essential CVD services and circulatory conditions to address this issue. This includes prioritizing primary care and early screening, allocating public funding, and ensuring an adequate healthcare workforce.
Healthy hearts are also influenced by how we live and our ability to make positive daily decisions. It's essential to have a balanced diet, engage in enjoyable activities and consistent exercise, and ensure adequate sleep and rest. Equally important is refraining from tobacco use and steering clear of the harmful consumption of alcohol.