IKEA Singapore celebrates Earth Day 2022 with a new partnership with Carousell to deliver a first-of-its-kind Secondhand Showroom. IKEA has also launched an incentivised programme that rewards customers for buying and selling secondhand IKEA products on the platform. This is to encourage a sustainable and zero-waste lifestyle to more people as IKEA commits to being circular and climate positive by 2030.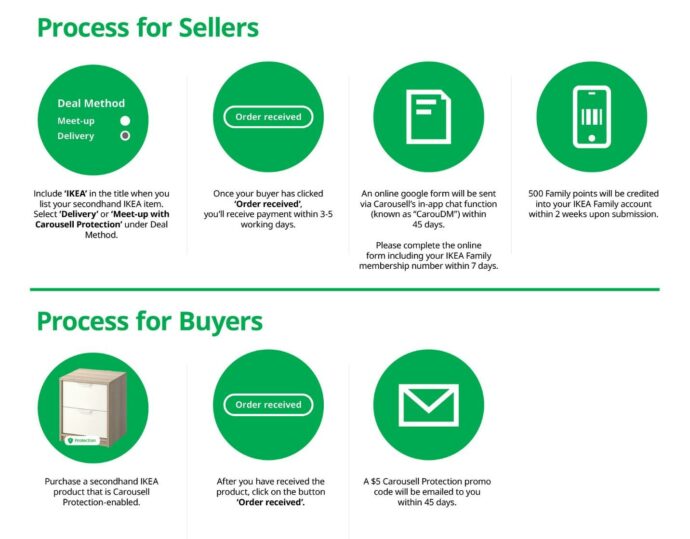 From 21 April to 30 June 2022, IKEA and Carousell will reward customers who extend the shelf life of IKEA products through secondhand transactions or by engaging in free-cycling. To qualify for incentives, Carousell Protection (CP) must be enabled on listings and utilised for the transaction on listings and the Carousell user must be an IKEA Family member, IKEA's membership programme. The listing title on Carousell must also include the term 'IKEA'.
For up to three successful transactions of secondhand IKEA items on the Carousell platform per month, the buyer will receive a Carousell Protection voucher worth $5 and the seller can get 500 IKEA Family points (worth S$5) that can be redeemed instantly for in-store purchases at IKEA outlets in Tampines, Alexandra, or Jurong. The programme rewards both buyers and sellers for participating in the circular economy, on top of the existing rewards of buying secondhand for less and selling to make more, and aims to further break barriers in the process of opting for secondhand and consuming sustainably.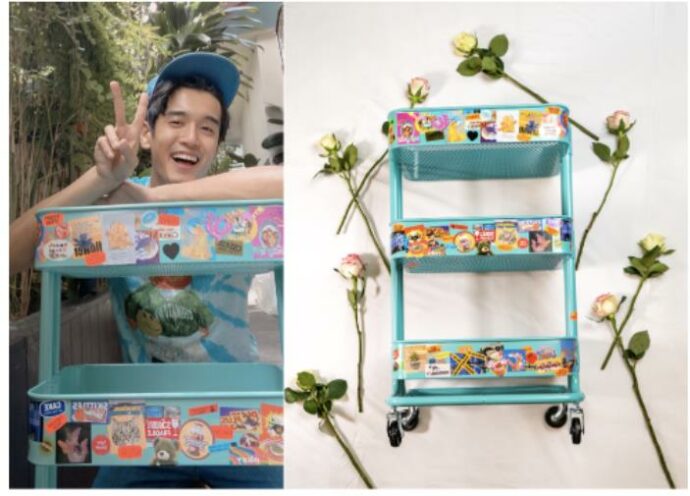 The partnership also features a personal IKEA item shared by local influencers including Tiong Jia En, Mathilda Huang, Munah Bagharib, singer-songwriter Nathan Hartono, and Carousell Co-founder, Marcus Tan. You can check them out at the Secondhand Showroom at IKEA Tampines Level 2 entrance until 30 June 2022. They will showcase how secondhand items can be desirable, inspiring and aspirational. They will also be listed on Carousell from 21 April to 8 May 2022. Stand a chance to win any of these items by commenting on the listing and sharing the best reasons why you would be the next best owner for these products.
IKEA Singapore restaurants to go 50% Plant Based by 2025
IKEA Singapore has also announced a range of new sustainability offerings and initiatives. By 2025, IKEA Singapore restaurants to go 50% plant-based. This move aims to make healthier and more sustainable living part of everyday life. Of course, the famous IKEA Swedish meatballs will remain on the menu. For a limited time, IKEA will be introducing the new plant-based gyoza for dine-in only from 15 to 20 May while stocks last. Other plant-based options such as the nuggets and curry puff will be available in the coming months.
IKEA to Use only Renewable or Recycled Materials by 2030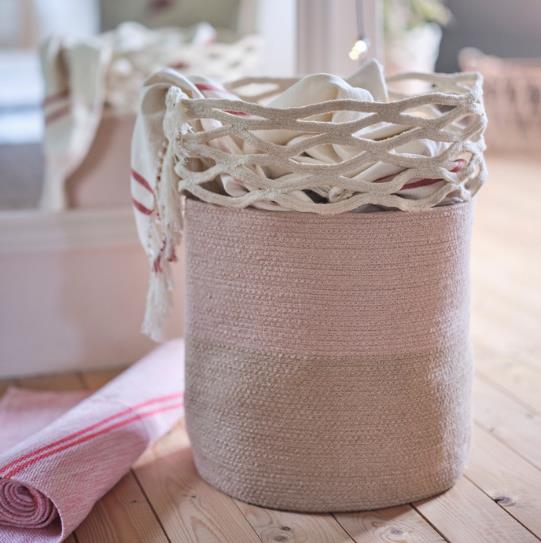 By 2030, IKEA has committed to using only renewable or recycled materials. Last year, 73% of all material sourced for IKEA's range was renewable or recycled. IKEA has broadened its offerings with more products made of waste materials, natural fibres like bamboo and wood, and textile responsibly produced in a sustainable industrial environment.
The VÅRDANDE collection that will be available in Singapore in Q3 2022, features a storage basket and plant pots made of sustainable and locally sourced materials by social business partner, Classical Handmade Products in Bangladesh, who are committed to creating jobs for women in nearby villages, with childcare provided next to where they work. The bowl and candle holder is made by the social business Doi Tung in Thailand, to create jobs and steady income for villagers in the mountainous regions of northern Thailand.