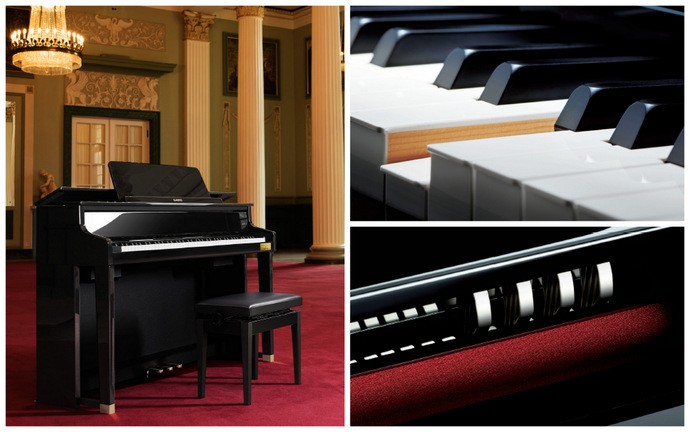 Casio in collaboration with renowned piano manufacturer C. Bechstein, brings you the new Casio CELVIANO Digital Grand Hybrid Piano, that delivers unparalleled sound and tonal quality of an acoustic grand piano at an affordable price. The CELVIANO GP-300BK and CELVIANO GP-500BP are also made from solid Austrian spruce wood and comes with Natural Grand Hammer Action Keyboard can produce the exact sound of the Berlin Grand, Hamburg Grand and even Vienna Grand based on the sound profiles selected.
The Casio CELVIANO Grand Hybrid Piano GP-300BK will be available at Casio Authorized Retailers from now at S$4,799, while the GP-500BP will be available at S$6,999 from November 2015.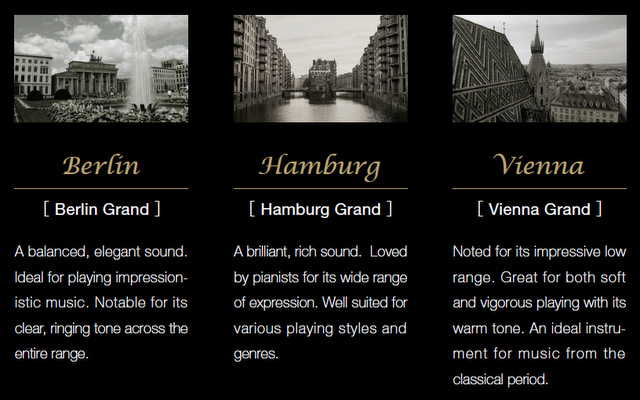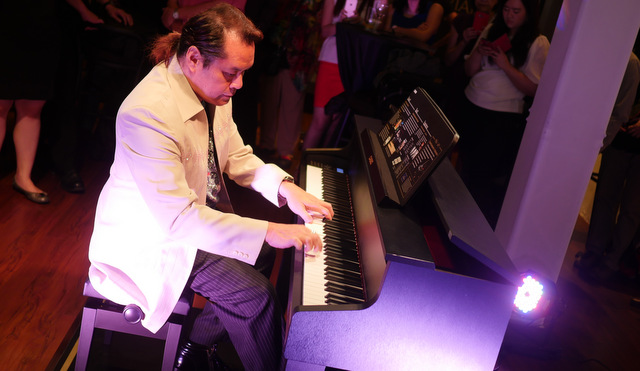 Casio's proprietary Acoustic and intelligent Resonator (AiR) Sound Source technology and grand piano sound sampling to deliver matchless realism, tonal and sound detail of an acoustic grand piano. Furthermore, to truly achieve the distinct three-dimensional sound and brilliant tone of a grand piano, the CELVIANO GP-300BK and GP-500BP feature a Grand Acoustic System to also replicate the sound reverberation of the strings vibrating above and below a grand piano sound board. Through special creation of sound pathways using six speakers, the system delivers a full-bodied, three-dimensional sound with tonal elongation, expansion and depth.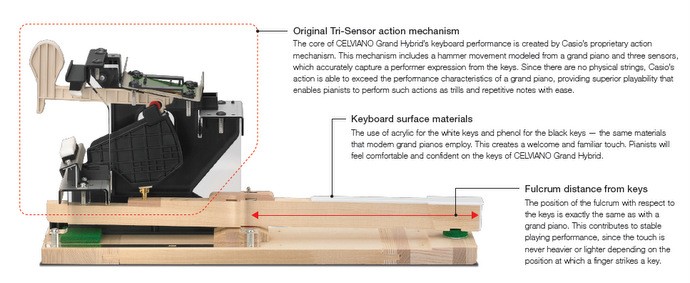 The GP-300BK and GP-500BP feature a Natural Grand Hammer Action Keyboard that creates horizontal key hammer movements, similar to that of a concert grand piano. This provides a more realistic simulation to achieve optimal authenticity in terms of key hammer response, allowing pianists to control the volume and speed of each note depending when struck at varied timings and force.
Furthermore, the piano's Key Off simulator helps to give a similar lingering sound reverberation depending on the speed at which players release their fingers after pressing the keys, which are critical to expressing the delicate nuances when playing 'Staccato' or 'Legato'.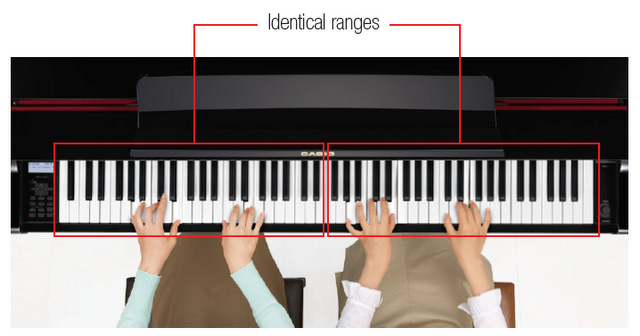 The keys to the left and right of center on the keyboard can be set to the same tonal range. This Duet Mode is convenient when two players, such as a parent and child or a teacher and student, practice together.
In addition, the GP-500BP exclusively comes with an additional Scene feature providing 15 different pre-set modes for pianists to select the most suitable sound environment when playing tunes by of composers such as Chopin and Liszt and also different music genres such as jazz to ensure pieces are played with the best optimal tones, reverberation and effects.