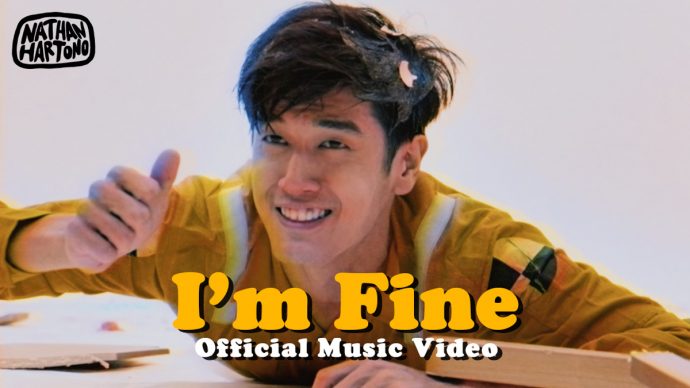 Nathan Hartono has released his latest English Single "I'm Fine" with the premiere of the official music video worldwide last night at 11pm on YouTube. The music video is co-directed by Jayden Tan of HeadQuartors and Nathan Hartono.
Nathan Hartono is a crash test dummy in an experimental white room in the music video. He is unaware of what awaits. It slowly builds up the tempo through a series of art attacks using raw eggs, watercolour balloons and squashed tomatoes. It escalates into glass bottles, flying hammers and getting punched in the face by a mysterious boxing glove. Nathan remains poised to take in all the hits.
The local singer-songwriter personally handpicked all the props featured in the video. He describes the music video as a visual depiction of what life feels like sometimes – an unending barrage of nonsense that we are forced to smile through because that's what other people expect of us.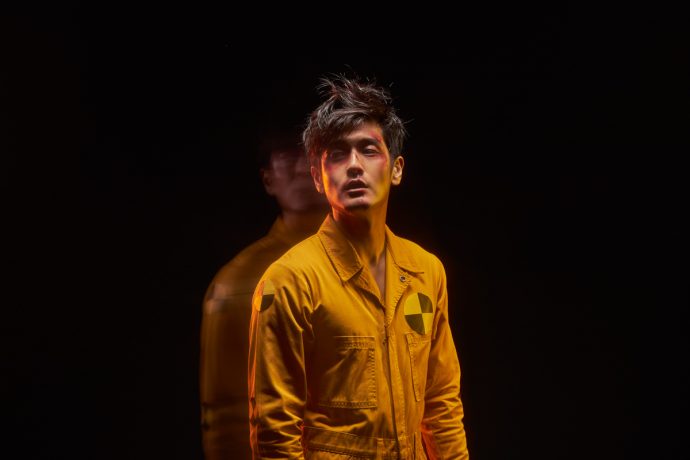 "It took a while for the crew to really lean into it and just go for the hits. When it started, there was a lot of tentative whacking that just led to us having to go for more takes. After some fruitless takes, the mantra for the shoot evolved to: Just go for 1 big hit, not 10 tiny ones. Aside from some minor scratches and bruises here and there… I'm fine. The shooting was pretty fun in itself. I felt like a kid again, bringing my inner daredevil out to play was very nostalgic. Between takes, I would either be busy preparing the next prop, or planning the next shot."

Nathan Hartono
"There were a lot of times we didn't dare to go full force on hitting him with the props and those shots looked like kids playing with each other instead of trying to beat Nathan up! …. Nathan has got great ideas and knows visually what he wants to achieve and it's definitely exciting to contribute creatively to his process."

Jayden Tan, HeadQuartors
The official music video of "I'm Fine" is now available on Nathan Hartono's official YouTube channel. Nathan will continue to push his creative boundaries and produce more music that will be released throughout 2021, culminating into an EP in late 2021.