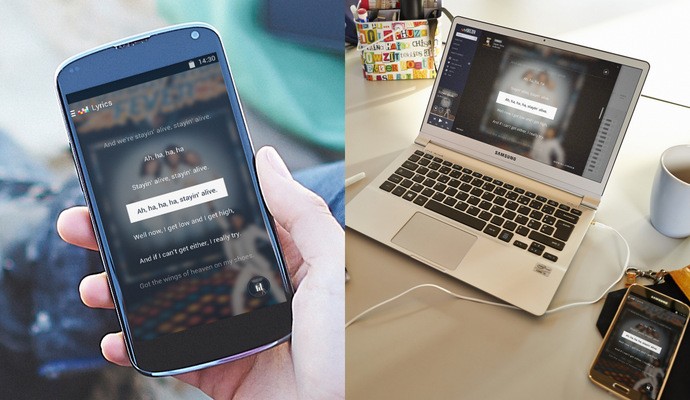 Deezer will be enabling its new Lyrics feature to its desktop & mobile users from today. Deezer is the first global music streaming service to provide synchronised lyric streaming to its users, enabling music  for them to see the words of their tracks in real time and always ready for a sing-a-long.
Deezer has partnered with LyricFind to create this new Lyrics feature. Users will be able to see the words for millions of songs all in the Deezer music player, at the touch of a button.
The new Lyrics feature will have two modes; 'Sing-a-long', which enables listeners to sing to synchronised lyrics with words automatically highlighted in time with the song, or 'Score mode' which provides the song-sheet on a single screen.