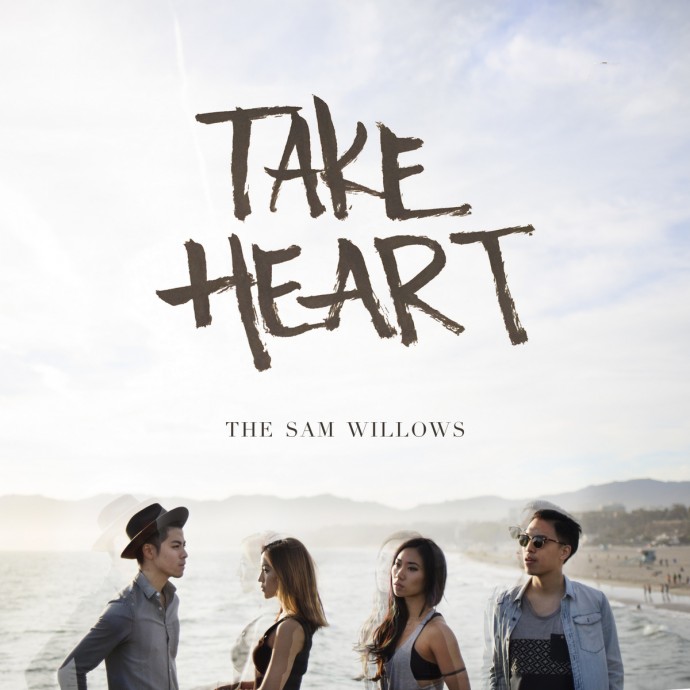 The Sam Willows has released their latest single "Take Heart" internationally on 20 May 2015. "Take Heart" is available on all digital music stores including iTunes.
The Sam Willows is made up of siblings Benjamin and Narelle Kheng and their friends Sandra Riley Tang and Jon Chua. Their debut EP in 2012 earned them the top 30 most downloaded album of 2013 and 2014 on iTunes. Last year, they were nominated for MTV Asia's Best Southeast Asian Act for the wild card round and won Best Local Music Act for the City Nomad Awards 2015. Their single "Glasshouse" from their debut album was later rerecorded with six-time Grammy award winning producer Steve Lillywhite.
The group has grown their fan base to nearly 15k followers on Facebook, 19k on Instagram and have crossed more than two million views on the official YouTube channel.
The Sam Willows has performed at several local music events including Digital and Music Matters and the F1 Singapore Grand Prix concerts. They wer also featured in many international music festivals including SXSW in Austin, Canadian Music Week in Toronto, Zandari Festa in Seoul and WAM Festival in Perth. They recently showcased at MUSEXPO in Los Angeles where Katy Perry was discovered.
The group has signed with Sony Music Entertainment in February this year and recorded their first full album in Stockholm, Sweden with Sweddish producer, Harry Sommerdahl (The Wanted, The Rasmus and Pussycat Dolls). The full record release is set to be out by 2015.