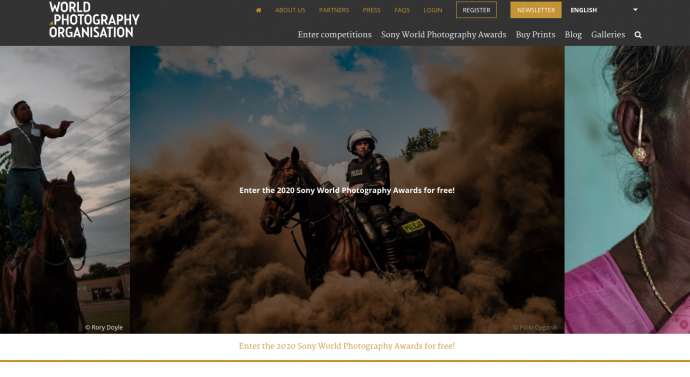 The World Photography Organisation is adding new categories for the 2020 Sony World Photography awards to include an Environment category to its Professional competition. This will challenge artists to address environmental concerns affecting the world today.
Photographers age 12 to 19 can enter up to three single images per month from June to December 2019 in the new Youth competition.
The Open competition in the 2020 Awards will reward outstanding single images across ten categories and the Student competition for photography students around the world.
The National Awards programme also runs in over 60 countries to celebrate local photographic talent.
Four exceptional professional artists and three student talents from 2019 have been awarded the Sony Grant. This grant gives artists the freedom to create new bodies of work or develop long-term projects.
The full touring schedule of the 2019 Sony World Photography Awards Exhibition can be seen at https://www.worldphoto.org/sony-world-photography-awards/travelling-exhibition
2020 Competition deadlines
• Youth competition: Last day of each month from June – December 2019
• Student competition: November 29, 2019
• Open competition / National Awards: January 7, 2020
• Professional competition: January 11, 2020
Submissions for the 13th edition of the internationally acclaimed Sony World Photography Awards is now open and free for all to enter at www.worldphoto.org. 
2019 Sony Grant (Professional) recipients include Yan Wang Preston and Ed Thompson from UK, Kohei Ueno from Japan and Thomas Uusheimo from Finland. They each received US$7,000 and Sony digital imaging equipment.
The student grants went to Joel Davies from Central St Martins, UK, Sam Delaware from Pacific Union College in the USA and Tobias Kristensen from Danish School of Media & Journalism in Denmark. They each received US$3,500 and have been commissioned to create a new body of images, working as a team.