Sky Premium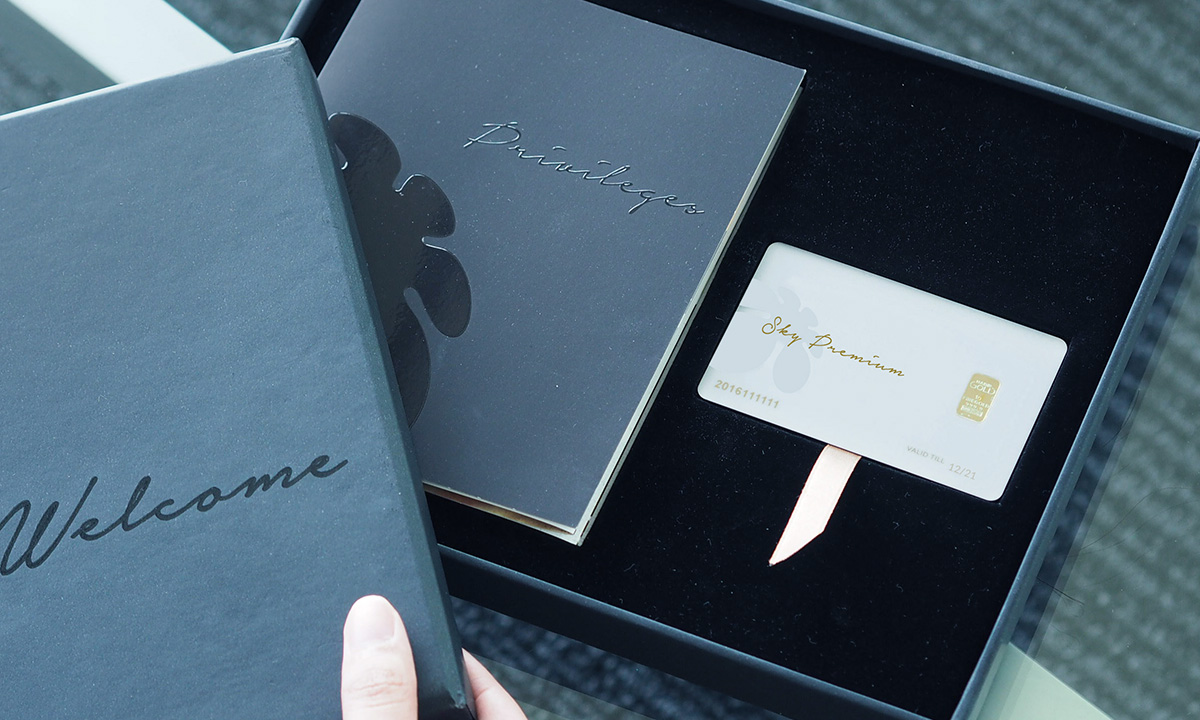 Sky Premium is a bespoke lifestyle brand that was conceived in Singapore offering privileges to members and officially launched its Singapore operations on 23 August 2018. Over 200 carefully selected travel, wine and dine, shopping and wellness merchants have been added to the portfolio. Members an access Sky Premium's portals to access unique perks and privileges and can shop on their e-store which features fashion and gourmet produce. Sky Premium was founded and headquartered in Singapore since 2013, and operations were focused in Japan previously where they have signed up over 15,000 members.
Sky Premium Travel privileges include special rates to akyra properties in Phuket, Chiang Mai and Bangkok, Angsana and Banyan Tree properties, Ascott, Hanoi La Siesta Hotel & Spas as well as hotels in Singapore amongst other properties.
Highlights of some of the Wine & Dine privileges include BAM!, AquaMarine, F&B outlets at The Fullerton Hotel Singapore & Fullerton Heritage Singapore, V Sensi and Emporium Shokukin amongst others. Members enjoy complimentary Platinum Emporium Shokuhin membership. Members have access to the best table at BAM!, complimentary BAM's exclusive drink, Minanogawa Shiboritate Junmai Ginjo and complimentary amuse-bouche for each guest at the table.
Shopping Privileges feature Aritsan of Sense, BERN, Charlotte Puxley, Clessidra, Je t'aime Perfumery, MandyT, NL Couture, Style Lease, Style Tribute or W.ANT Skincare.
Wellness benefits include BBOUNCE gym, Devonshire Hair Studio, Element Wellness, GuavaPass, Infinity Chiropractic, La Source Hair, La Source Spa, Natureland, Lifestyle Fitness Gym, The Fullerton Spa and many others.
Sign up at www.skypremium.com.sg. The annual membership of S$1,200 comes with a welcome package includes an authentic gold-plated membership card, full access to Sky Premium offerings and access to Japan's Pocket Concierge services where members can gain access and make reservations to the best high-end restaurants in Japan. Reservations and purchases made on the platform and earn Sky Dollars to offset future purchases.
Sky Premium also partners with Medecins Sans Frontieres (MSF) to provide medical assistance to people affected by conflict, epidemics, disasters, or exclusion from healthcare. Sky Premium will launch in other markets in South East Asia from 2019.
The Inside Access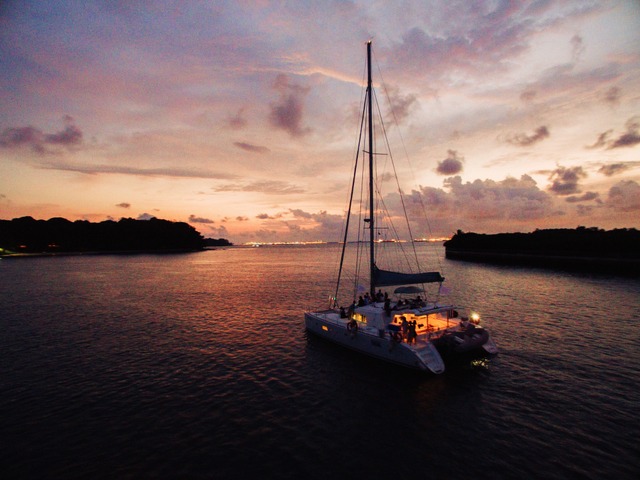 The Inside Access, a homegrown experience curator from Singapore has officially launched by hospitality veteran Arron Goh who has over 17 years of experience in the F&B sector. The Inside Access specialises in one-of-a-kind experiences that centre around getting the basics of hospitality done well. The Inside Access has strong friendships with the likes of  the Lo & Behold Group, Unlisted Collection:, Les Amis Group, Il Lido Group and Emerald Hill Group in Singapore; RAW in Taipei; Gaggan, Suhring, Gaa, Meatlicious, Eat Me, The House on Sathorn in Bangkok; Locavore and Night Rooster in Bali.
The Inside Access can bring their restaurant partners anywhere, be it on land, at sea, or in the comfort of your own home. A highlight was having the team from Pollen Singapore, headed by Chef Steve Allen, prepare a range of delicious canapés for a surprise birthday party in the privacy of a client's residence. You can also have a chef on board a sundowner cruise. The culinary team or executive chef can come from Bistro du Vin, Salted and Hung, Jinzakaya, Sushi Jin or Esquina. In Bangkok, you can enjoy a cruise down the Chao Phraya river on The Golden Naga, a refurbished golden teak rice barge while enjoying canapés and cocktails from The Siam. A team of in=house bartenders can also create bespoke cocktails on site.
The Inside Access hosted a Chef's Table dinner with twenty-six courses for twelve guests during the days leading up to Restaurant Andre's closing in Singapore. In Bangkok, The inside Access held its first overseas installation at The House of Sathorn, an iconic 128-year old mansion in Bangkok where Chef Faith Tutak took a delicious turn in the wine dinner experience as Bordeaux winemaker Château Cos D'Estournel curated a wine list for the evening. Two of its representatives were present to discuss the merits of their pairing.
Enjoy meals in fully booked-out restaurants without having to wait for a table. Go on a half day food tour from tea at Pollen to lunch at Odette and then enjoy a tipple at Ce La Vi. 'Uncover' brings you on a tour of the hidden street food gems that only locals know about. 'Unwind' brings you on a journey to discover watering holes tucked in hidden lanes and quiet alleys such as Native.
Gain admission into areas that are usually behind closed doors. Access has been arranged into Odette's kitchens where a dining experience as created for two with front-row view of the dinner and culinary theatre orchestrated by Chef Julien Royer and his team. Enjoy priority access to restaurants that are often fully booked such as Gaggan in Bangkok and RAW in Taipei.
ClassPass Fitness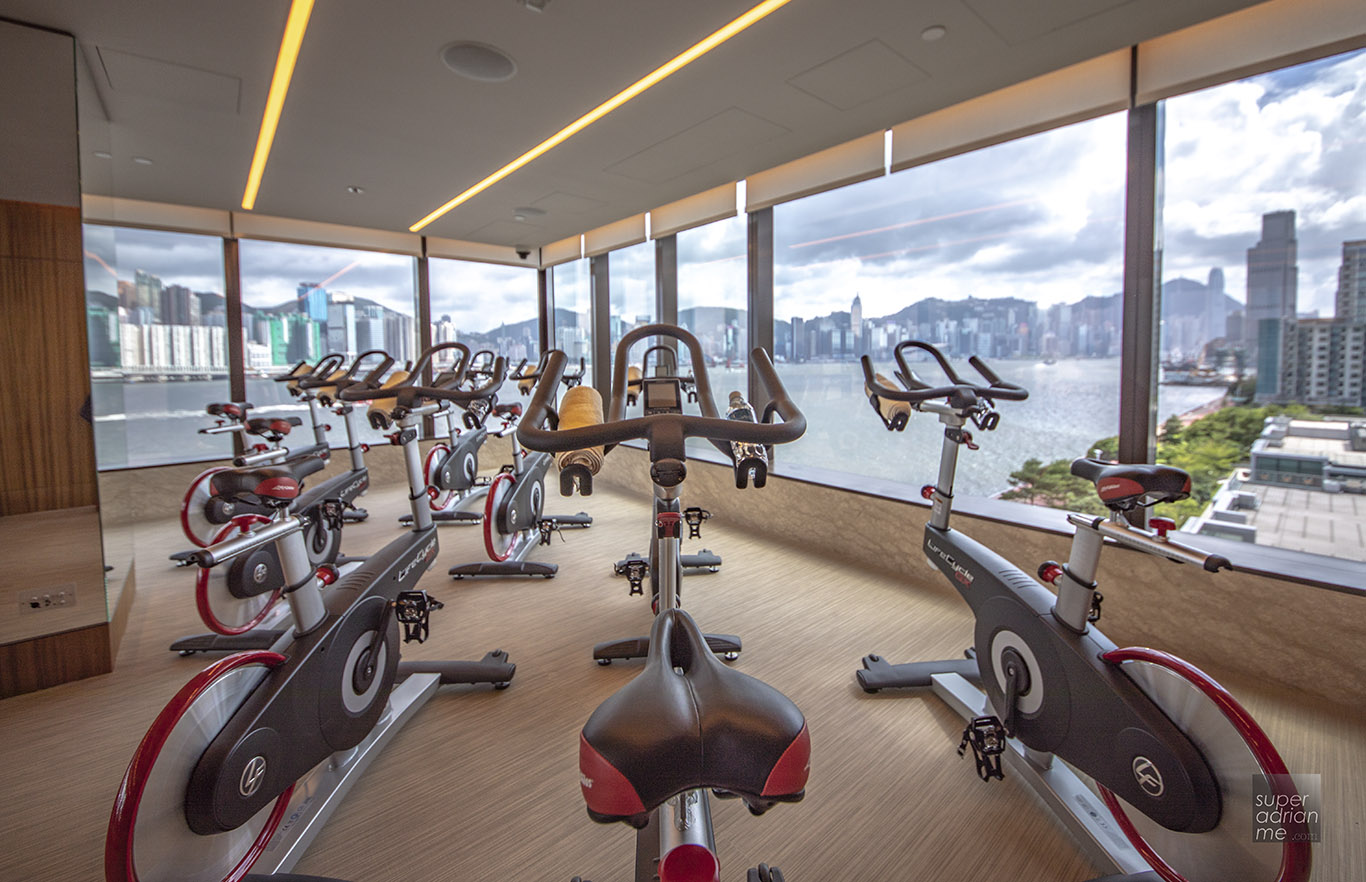 Find the perfect class to fit your packed schedule with ClassPass, a membership to the world's largest fitness network. Backed by Temasek, ClassPass is introducing in Asia with the launch in Singapore last month.
ClassPass was founded in 2013. It offers access to the world's largest fitness network with over 10,000 studio, gym and wellness partners in over 50 cities worldwide. With the membership, you can enjoy a variety of fitness experiences. There are yoga, cycling, Pilates, barre, running, strength training, dance, sports, videos and more. ClassPass has made over 55 million reservations globally.
You can sign up for 50 credits at S$50 or S$100 for 200 credits. The average class in Singapore costs seven credits. The membership lets you access hundreds of studios near year, create your ideal schedule, stream workouts from over 100 partner videos when you cannot make it to class, stay active when you are on the go in ClassPass's 50 cities as well as check out friends' schedules in the app to plan classes together. You can add more credits when you need or roll over up to 10 credits per month. Purchase credits one at a time or choose a credit pack when you run out of credits.
Membership with ClassPass auto-renews. It is a monthly recurring membership.