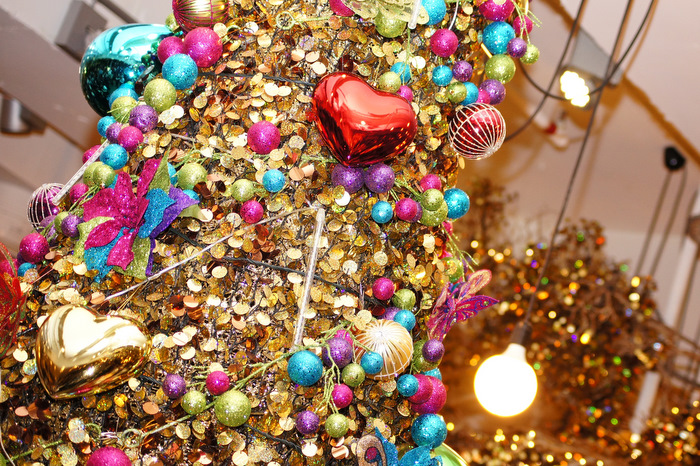 18 November 2011, Singapore – The year end festive season is back and we recommend some UNDER S$50 gift ideas from the fragrance and body care range.
1. Harajuku Lovers – the Jingle G
The sweet oriental fruity floral would be a sure winner for the ladies.  The unique bottle and carton is designed by Gwen Stefani in collaboration with Coty Prestige.
The 10 ml Eau De Toilette retails at S$38
2. LA SOURCE TRAVELLER
A unique blend of marine extracts specifically chosen for their revitalising properties, this handy traveller bag features the signature blue of the La Source range and fits easily in suitcase or hand luggage.  Comes with La Source Relaxing Body Wash (50ml), La Source Relaxing Body Lotion (50ml), La Source Volumising Seaweed Shampoo (50ml), La Source Revitalising Seaweed Conditioner (50ml).
The Traveller range is also available in Evelyn Rose, Iris, Lavender, Rosewater, Lily, Nantucket Briar, Summer Hill, Citron, Aloe Vera and Jojoba fragrances.
The Traveller range retails at S$38
3. BODY BUTTER MINI COLLECTION
This set of Body Butters Minis makes an ideal gift.  It is made up of 4 variants of Shea, Mango, Strawberry and Moringa.    The range features a whole host of Community Fair Trade Ingredients.
The Body Butter Mini Collection retails at S$39.90
4. The Nomad Traveller
A blend of cedar, sandal wood and teak, with fresh notes of lemongrass and ginger, this handy traveller bag fits easily in a weekender bag for a short trip.  It contains Hair & Body Wash (50ml), Shave Cream (50g), Aftershave Balm (50ml), Nomad Eau de Toilette (8ml).
The Nomad Traveller retails at S$45
5. WHITE MUSK FOR MEN GIFT DUO
This balanced blend of masculinity and sensuality is perfect for guys.  The duo features a White Musk Hair and Body Wash (200ml) and Eau de Toilette (100ml), both specifically designed so that the scent lingers on the skin longer.
The White Musk for Men Gift Duo retails at S$49.90
Related articles