To herald the year end festive season, Jewel Changi Airport and Nintendo have come together to launch a the first Nintendo Pop-Up Store in Singapore and a Super Mario "Pipe Around the World" campaign.
Nintendo Pop-Up Store open till 1 January 2024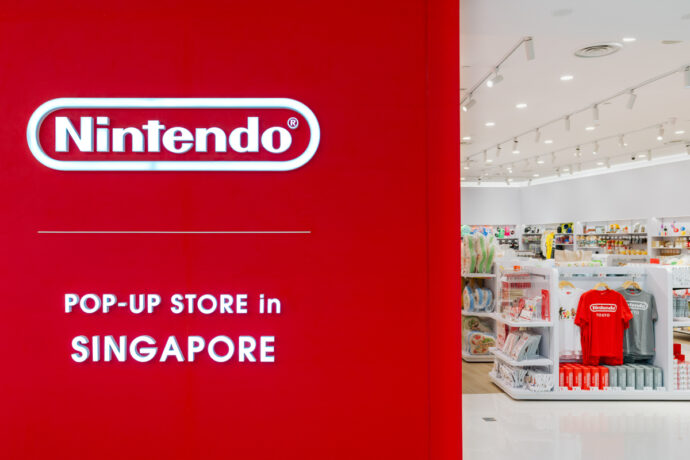 Nintendo Pop-Up Store is now open in Jewel Changi Airport at #04-220/221 opposite the Pokemon store, featuring characters from Splatoon, Animal Crossing, The Legend of Zelda and Pikmin, previously available only from Nintendo stores in Tokyo, Osaka and Kyoto. Avex Asia operates the pop-up store until 1 January 2024.
Nintendo Pop-Up Store Singapore Special Postcards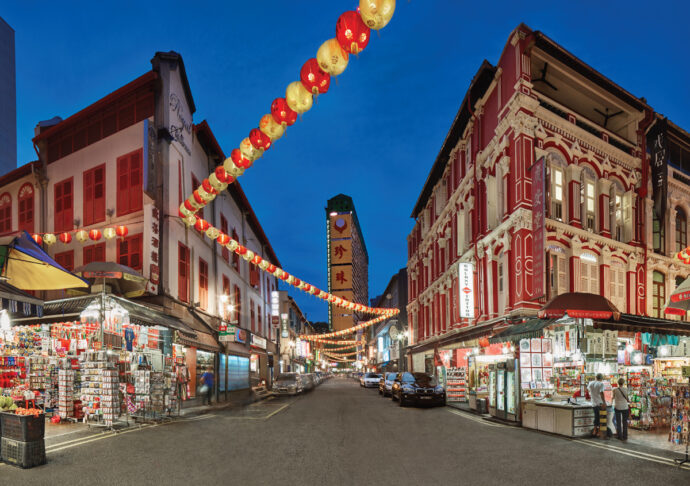 One of six specially crafted limited-edition postcards will be offered exclusively to customers who make a purchase of S$80 or above in a single transaction at the store will be eligible.
Check in to your Nintendo Account and collect special stickers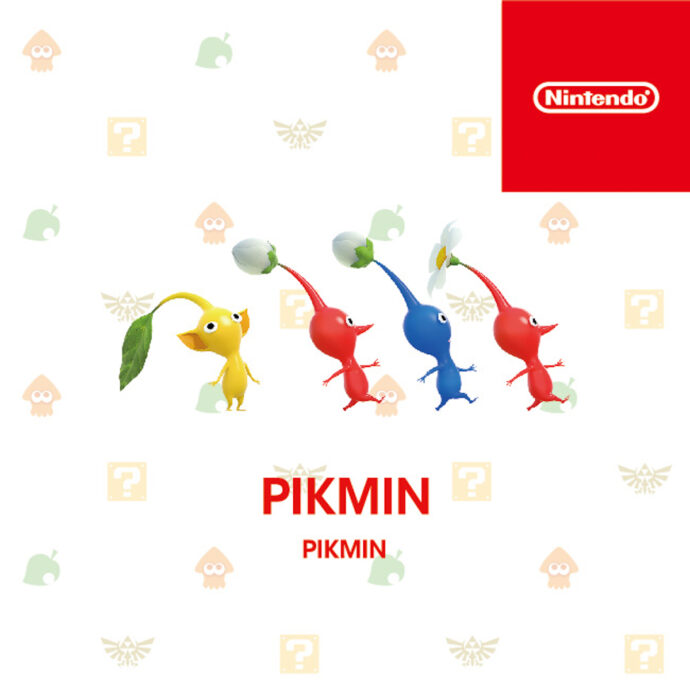 Upon signing in to your Nintendo Account at the pop-up, you can collect exclusive stickers commemorating this special event. Individuals are allowed to check in once daily, receiving one sticker from a pool of 18 available designs, with the specific sticker design distributed randomly.
---
Super Mario "Pipe Around the World" at Jewel Changi Airport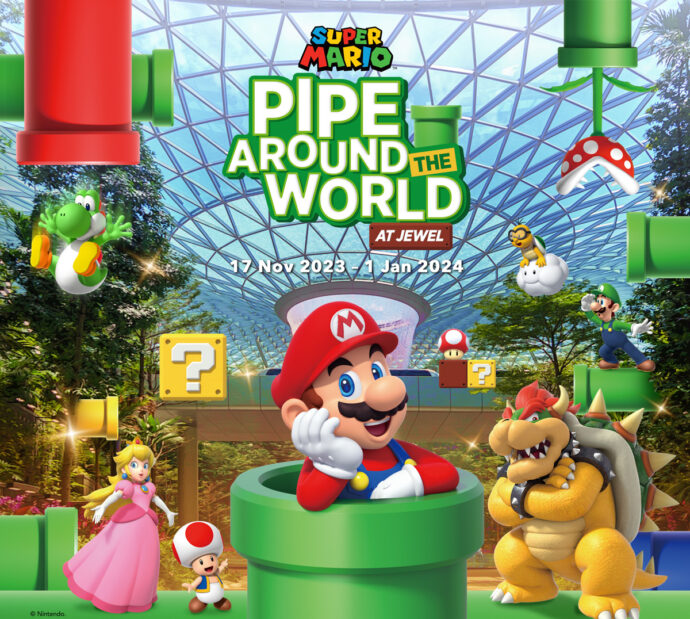 The Super Mario-themed event, Pipe Around the World at Jewel is a first-of-its-kind in Singapore. Coinciding with the Nintendo Pop-Up Store, this events features the world of Super Mario with photo spots featuring the Mario family, exclusive meet-and-greet sessions with Mario and Luigi and limited-edition Pipe Around the World at Jewel premiums.
Pipe Around the World Photo Spots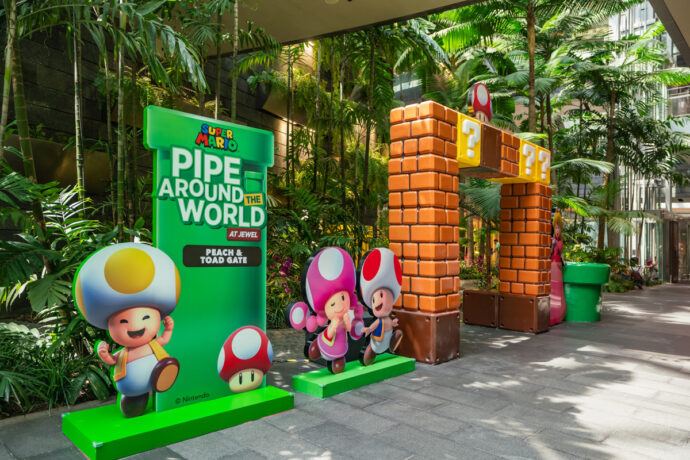 Discover three 2-meter installations featuring a ? Block, a Super Star, and a Super Mushroom at the Shiseido Forest Valley. Additionally, explore eight other photo spots adorned with beloved Super Mario characters like Princess Peach, Toad, Bowser, Goomba, Yoshi, and the iconic Super Mario Pipes. These character-themed photo spots offer fans the opportunity to capture memorable moments alongside their favorite characters, or immerse themselves in the Super Mario worlds through the 56 pipes scattered throughout Jewel.
From November 17 to 19, take the opportunity to meet and engage with Mario and Luigi characters at the South Gateway Garden on level 2, with sessions scheduled at 12 pm, 2 pm, and 4 pm.
Purchase with Purchase
By making a minimum spend of S$50 in a single receipt, you can purchase premium items, including a 2-in-1 cushion and neck pillow priced at S$13, a versatile 3-in-1 organizer for S$13, a stylish canvas bag for S$12, and a convenient travel pouch for S$12.
Jewel Christmas Tree
Jewel Changi Airport offers additional festivities, such as the Alipay+ Jewel Christmas Tree. Select your preferred lighting pattern on the interactive kiosks at the Christmas tree's entrance and see it projected onto the tree. The Alipay+ Festive Rewards roadshow takes place at Jewel's Basement 1 Atrium until January 7, 2024. Participate to win exciting prizes and engage in interactive installations that create unique photo moments.
Evenings at Shiseido Forest Valley and Canopy Park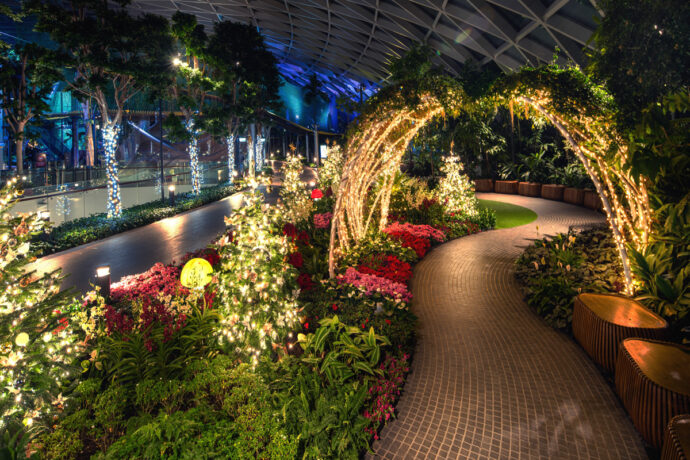 In the evening, experience the festive ambience at the Shiseido Forest Valley and Canopy Park adorned with fairy lights, illuminated arches, Christmas trees, and other decorations. Witness the HSBC Rain Vortex Christmas Light and Sound Show every night at 7:30 pm, 8:30 pm, and 9:30 pm, with an additional weekend show at 10:30 pm. This captivating show combines choreographed lights synchronized with classic Christmas tunes, creating a delightful symphony of colours and sounds. Stay to enjoy the magical snowfall experience, enhancing the wintry wonderland atmosphere at 7:35 pm, 8:35 pm, 9:35 pm, and 10:35 pm nightly.
Evening of Enchantment Concert on 23 December
Visitors will be in for a delightful experience at Evening of Enchantment, a one-night-only special concert on 23 December 2023, from 7pm, at the Shiseido Forest Valley. Featuring captivating performances by renowned local artistes, Benjamin Kheng and Annette Lee, attendees can sing along to their latest hits and Christmas classics, fully immersing themselves in the festive atmosphere. The evening will also feature a mesmerising Handbell performance by Ministry of Bellz, with the charismatic local personality, Naomi Yeo, taking visitors through this enchanting night.
Tickets are currently available for purchase at https://www.jewelchangiairport.com/en/evening-of-enchantment.html.html for S$36. Mastercard and UOB cardholders enjoy a discount of 15% off standard ticket prices. For those who plan to enjoy the concert with friends, there is a higher discount of 20% offered for group purchases of six tickets.