i12 Katong, a Keppel Land wholly-owned retail mall, is reopening in phases starting from today. The mall went through major asset enhancement works in early 2020. i12 Katong's 180 stores will progressively open in the lead up to the mall's grand opening in March 2022.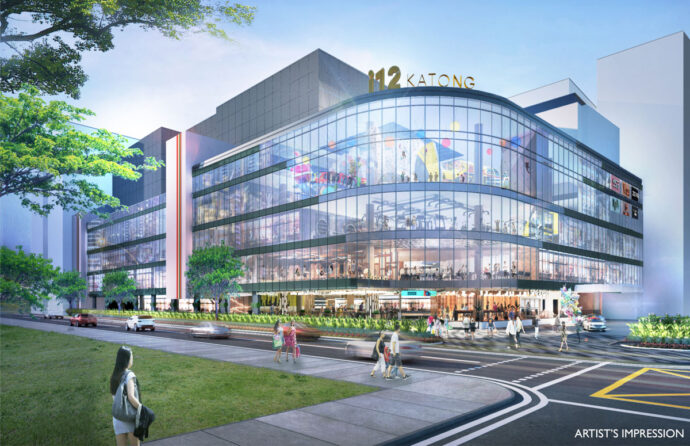 The refreshed mall wil feature a number of firsts and welcome a portfolio of established lifestyle brands along with a refreshing mix of new concepts, dedicated art and sustainability zones, as well as a host of future-ready amenities and solutions for a holistic retail ecosystem, offering shoppers seamless and personalised shopping experiences.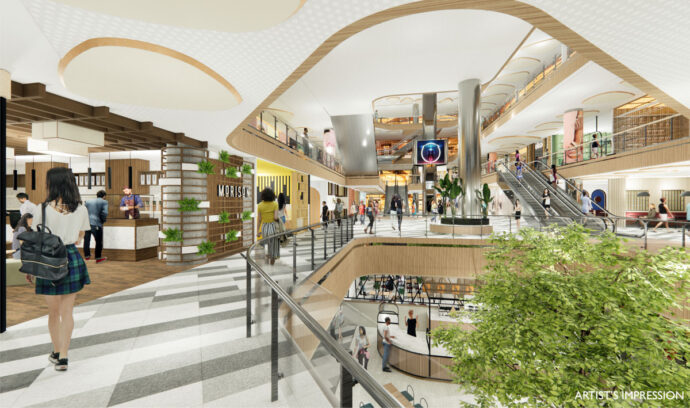 i12 Katong will be a one-stop lifestyle destination. Expect a multi-sensory shopping experience with a broad selection of stores across food & beverage, health & wellness, family entertainment, fashion & beauty, and more. Returning anchor tenants include CS Fresh, Golden Village and United World Preschool. New tenants include Huggs Collective, IPPUDO, Janice Wong Singapore, lululemon, Malaysia Boleh, Mr Woofles, Prive, PS. Café, Re.juve and The Eton Academy. In 1Q 2022, Pop Palette – a specially curated fashion lifestyle zone, and Bistro Bytes – a kitchen dedicated to expanding the variety of food options at different price points while offering visitors convenient access for on-demand delivery, takeaways or dining-in – will welcome shoppers and elevate the shopping and lifestyle experience at i12 Katong.
There will be Singapore's first medical coworking space. That's 7,000 square feet Core Clinic. Medical specialists gain greater access to a unique ecosystem of patients and professionals, which includes Singapore Medical Group's extensive network of over 25 medical specialties and 50 specialists.
Golden Village's music lounge is a new concept for the brand in Singapore. This 'live' performance space will be created at its exclusive Gold Class Lounge.
Mr Woofles, Singapore's first dog club and daycare will be stiuated within the mall. Services include daycare, drop-in services, a playground and socialising, with an exciting line-up of events for like-minded owners and their pups to meet.
Keppel Land has also collaborated with M1 to transform i12 Katong into a 5G-enabled shopping mall. Keppel Land is committed to sustainability. It has incorporated energy-efficient features such as LED lighting as well as water-efficient fixtures. i12 Katong will also be installing electric vehicle chargers in its carpark, in support of Singapore's target to phase out internal combustion engine vehicles by 2040. i12 Katong is encouraging its shoppers and tenants to join its sustainability journey by promoting responsible disposal and recycling methods. The mall will be installing a food digestor to break down food waste. This can be converted into compost or liquid waste. There is also a waste recycling system for electronic waste, glass, metal, paper and plastics.
A new KLIK Rewards programme will be launched in January 2022. This new app-based loyalty programme will let you earn points when you spend. Use these points to redeem e-vouchers. KLIK will include e-commerce functions that allow you to order food for delivery, takeaways or dine-in from Bistro Bytes, enjoy special offers and receive mall information.