LUX.R, a consignment platform for buyers and sellers of secondhand luxury items, launches its platform in Singapore as it enters the local luxury consignment market. LUX.R specialises in Hermès and Chanel, 2 of the most popular luxury brands amongst shoppers. Singapore is LUX.R's first venture into secondhand luxury consignment.
LUX.R draws on its top-quality Japanese model of personalised customer-centric service and in-depth know-how of Japanese C2C marketplace to provide an accessible and personalised platform for luxury consignment in Singapore. The strong backing and depth of experience from its Japanese counterparts allows LUX.R to possess a unique understanding of the needs of buyers and consignment sellers.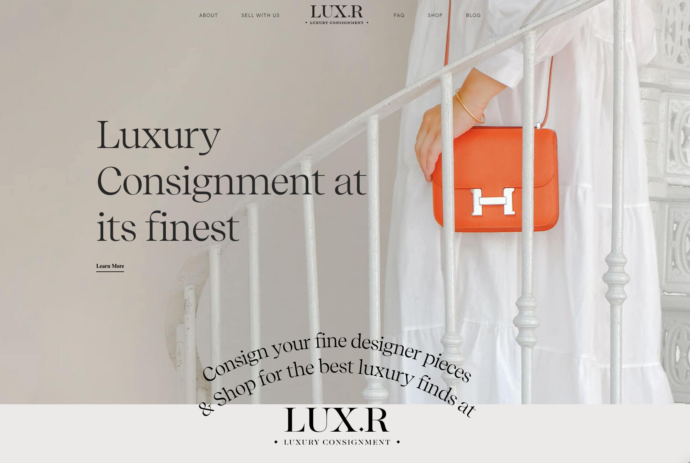 LUX.R has strict processes to guarantee authenticity for luxury items. This addresses the needs of new and returning customers, as LUX.R is a reliable source for trusted transactions.
LUX.R also recognises that customers have a wider interest in the types of resale items. Competitive commission rates of 5% for Hermès Birkin and Kelly bags, and 10% for other brands or models, allow LUX.R to attract a catalogue of unique and varied items in diverse styles and categories.
Finally, LUX.R's white glove service creates a personalised experience to maintain a sense of tailored exclusivity, provide a premium service without compromising the shopping experience, and uphold the high-quality image of iconic luxury items.