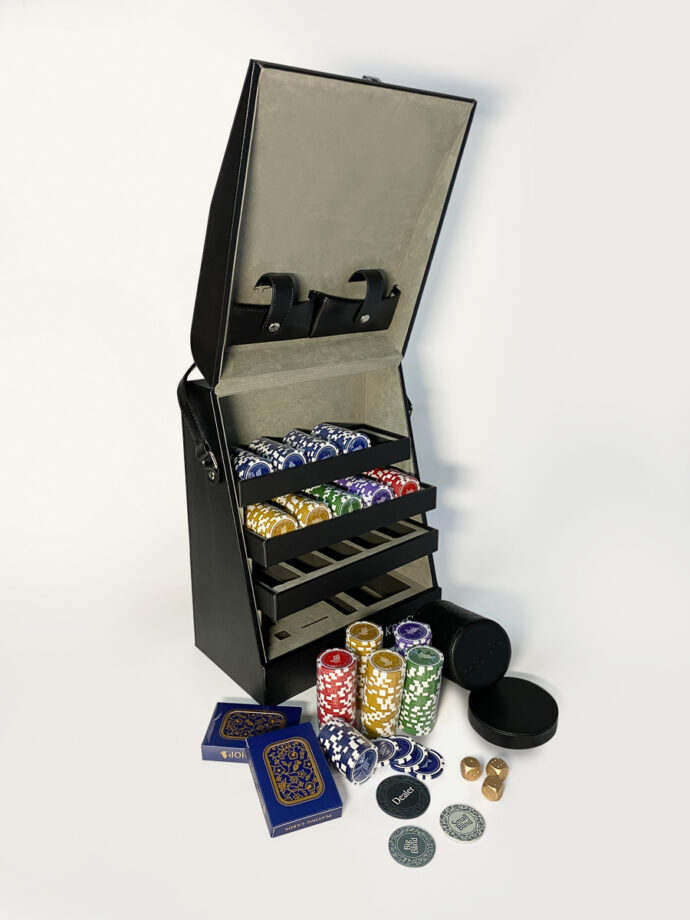 KrisShop has launched the Singapore Airlines Limited Edition Poker Set, riding on the success of the Mahjong Tiles set which sold out within two weeks last December. The poker set is created under the concept store for exclusive collaborations featuring the unique Singapore Airlines motif, Batik Label by KrisShop.
The Poker Set is retailing at S$318. It will be available for pre-orders exclusively to KrisFlyer members from 16 November to 15 December 2021. Deliveries will begin from 15 December 2021. After that, it will be available to all shoppers. The set features:
2 Bespoke Poker Decks
1 Dice Shaker
6 Gold Aluminium Dice
1 Dealer / Player Button
Blind Buttons (One Big and One Small)
350 Poker Chips (100 Gold, 100 Blue, 50 Purple, 50 Red, 50 Green)
Opulent navy blue with accents of gold as well as the signature batik print can be seen in the playing cards, poker chips, dice shaker and casing. The set also captures travel-related and aircraft elements. Distinctive aircraft emblems are featured in each suit. The full collection is housed in an exquisite box, dressed with an aircraft window.
Top up S$58 for a non-slip poker mat. The mat features Batik motifs and is covered with Neoprene and a rubber-lined bottom. Roll it up and tuck it into a carry case that comes with the purchase when not in use.