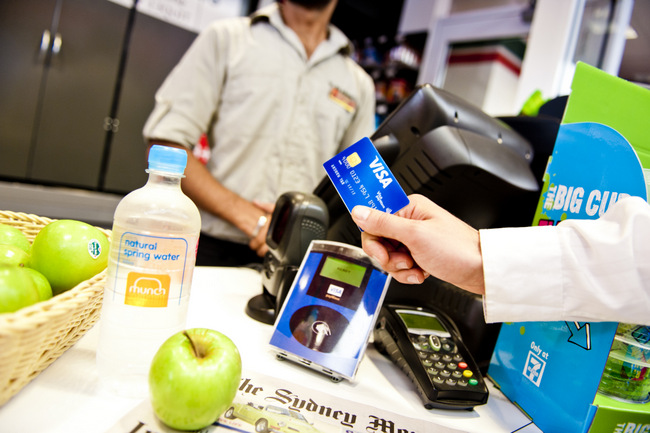 Visa payWave, the payment brand's contactless payment, has exceeded two million in July 2014 in Singapore which is equivalent to 21.5% of all Visa face-to-face transactions. Visa payWave can only be used in face-to-face transaction where the cardmember can tap the card on a reader at a shop or restaurant.
In Singapore, Visa payWave is used for transactions of S$30 or less represents 38.5% of all face-to-face transactions. Visa payWave is popular for low value, everyday purchases.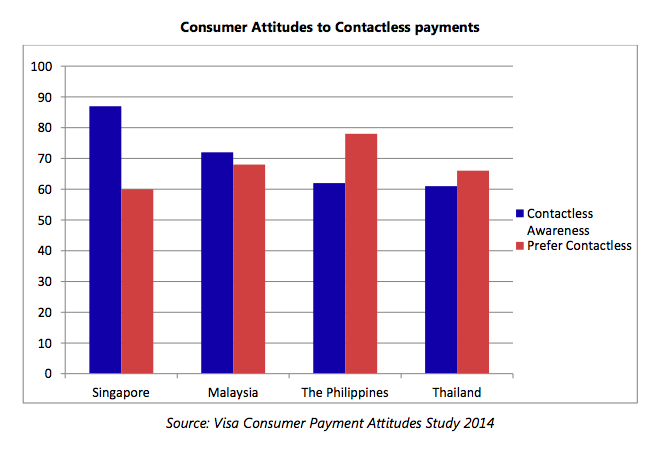 In the Visa Consumer Payment Attitudes Study 2014 survey, seven in ten respondents across Southeast Asia would choose to shop at stores that offer contactless payment options over those that do not. 78% of respondents int he Philippines prefer to shop at a store that offers contactless payments. In Malaysia the number is 68%, Thailand 66% and Singapore 60%.
Thailand is leading the way in contactless payments adoption with 68% of monthly Visa payWave transaction growth, followed by Philippines' 26% and Malaysia's 21%.
The top two reasons cited for using contactless payments are faster transactions and the ability to go cashless.