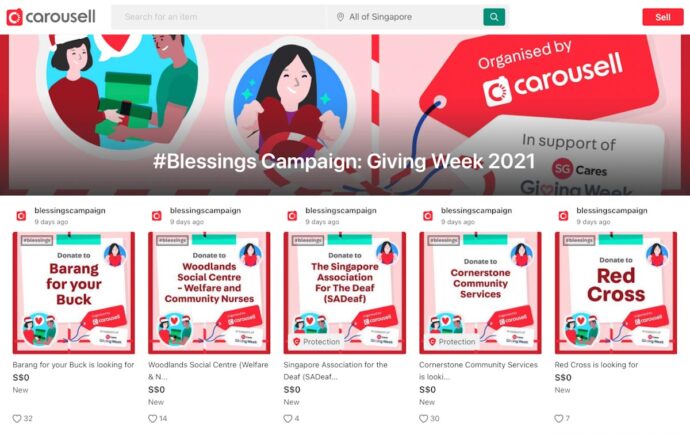 Carousell has launched two initiatives to support individuals and communities in need. The classifieds platform encourages all to share in the spirit of giving this festive season with the #Blessings Campaign and a quarter of a million dollars worth of ad inventory to support non-profit organisations in Singapore.
Carousell has partnered National Volunteer & Philanthropy Centre (NVPC) to support SG Cares Giving Week with its annual #Blessings Campaign. This year's campaign will expand its reach for greater public awareness to support local communities in need.
From now till 31 December 2021, you can log on to Carousell and browse listings from over 20 charities and non-profit organisations. Give back to those who need it the most by donating essential items such as home appliances, Covid-19 test kits, clothes and food. You can make direct donations to your favourite causes via Carousell Protection. You can also list your usable items on Carousell under its Free Items category to help other individuals in need.
This campaign is an expansion of Carousell's #SayYesToBlessings initiative. Launched in August 2021, #SayYesToBlessings helps empower non-profit organisations in digitalising and amplifying their causes online. Participating charities received a complimentary CarouBiz Charities Package worth over S$1,500 that includes a suite of premium promotional tools designed to help. Through this initiative, donors will also be able to make direct donations to these organisations, with 100% of the donation going directly to them.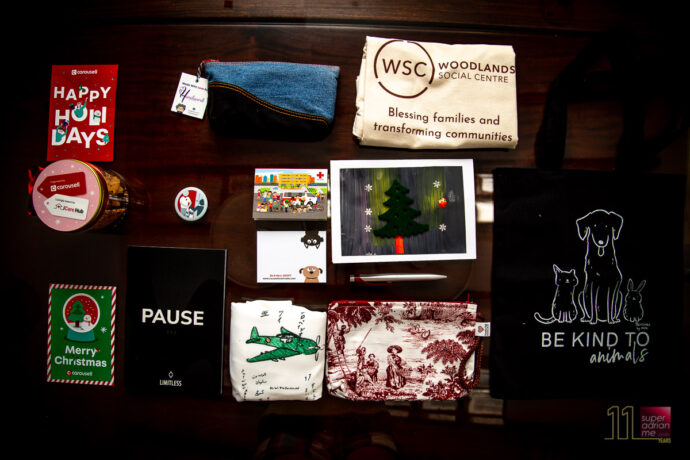 Charities have not been able to organise traditional fundraising events because of the Covid-19 pandemic. Carousell is bringing back its Free Ads for Charities initiative. It is offering up to a quarter of a million dollars in advertising support programme to support charities impacted by Covid-19. The S$250,000 fund focuses on supporting any charities and non-profit organisations in Singapore and their efforts to replenish the supply of essential items, donations for upkeep cost, call for volunteers and other initiatives caring for vulnerable communities.
Interested non-profit organisations can also reach out to Carousell here for more information.