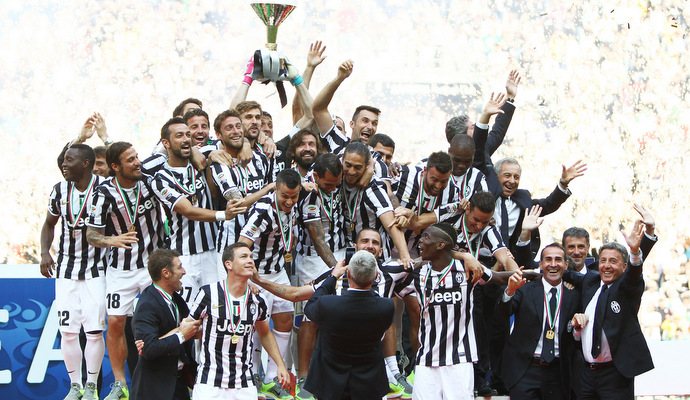 Italian football club Juventus will play a Singapore Selection side made up of the Lions and foreign stars from the S. League at the new National Stadium at the Singapore Sports Hub on 16 August 2014. This Juventus game is part of a wealth of world class events that are helping to unveil the new National Stadium.
Juventus beat Calgliari (3-0) to finish the year with 102 points which superseded Inter Milan's previous record of 97 in 2007. Midfield genius Andrea Pirlo and Gianluigi Buffon, their inspirational captain and legendary goal keeper will make the trip here after representing Italy in the World Cup in June/July. A full strength squad who helped Juventus win their third successive Serie A title will compete in Singapore including Argentinean Carlos Tevez and Italy's centre back Giorgio Chiellini who has also been selected for Italy's World Cup squad.
Juventus will also be playing a friendly in Australia on 10 August against an A-Legaue All Stars team that will include Del Piero.
Tickets ranging from S$45 to S$180 for adults and S$30 to S$45 for children will go on sale at www.sportshubtix.sg from 27 May 2014. Early birds and 'team' purchases get to enjoy bigger incentives. Early birds will receive a 10% discount on tickets as long as Italy remains in the running for the forthcoming FIFA World Cup in Brazil from 12 June to 13 July 2014.
"Teams" of fans will get the chance to win exclusive access to a Juventus training session by purchasing 11 tickets at a time.