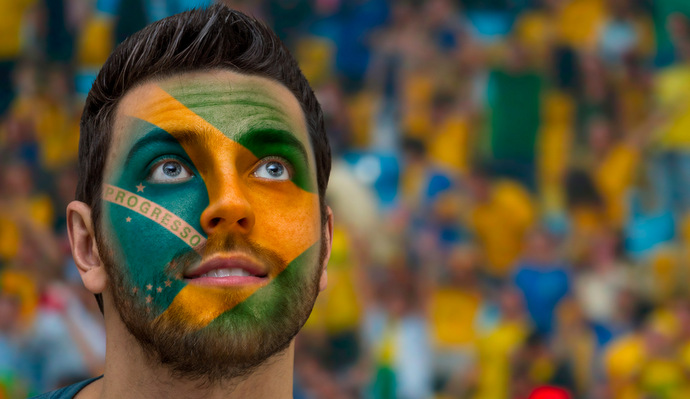 With just one more month to go until the 2014 World Cup, the world cup fever has kicked off with many brands riding on the wave. We picked a few here so that you can get into the spirit of the World Cup.
Cristiano Ronaldo Kicks Off  World Cup Fever In Hong Kong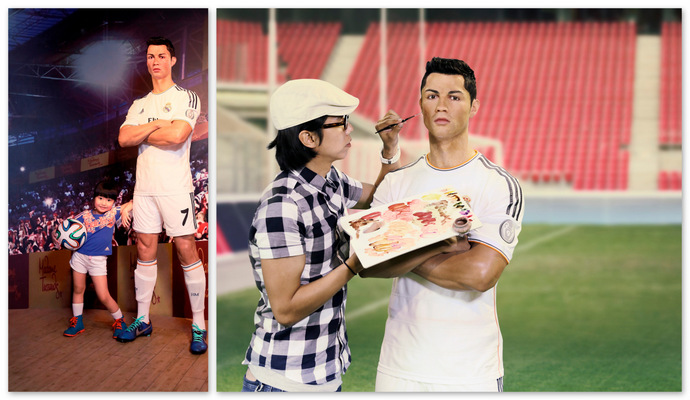 Portuguese footballer Cristiano Ronaldo arrived in the revamped "The Champions" zone at Madame Tussauds Hong Kong today.  He joins other sports stars such as David Beckham and Maria Sharapova. Cristiano Ronaldo was spotted by Sir Alex Ferguson when he signed with Manchester United in 2003. He was the first ever Portuguese footballer to have won the FIFA Ballon d'Or award twice as a forward for Real Madrid in Spain. He also captains the Portugal national team in a bid to win the championship title in the World Cup. From now till 13 July 2014, if you visit Madame Tussauds Hong Kong wearing a number '7' football jersey, you will enjoy a 25% discount on up to two regular-priced admission ticket and a 7% discount on all Madame Tussauds Hong Kong branded souvenirs.
GOAL! All The WAy at Wisma Atria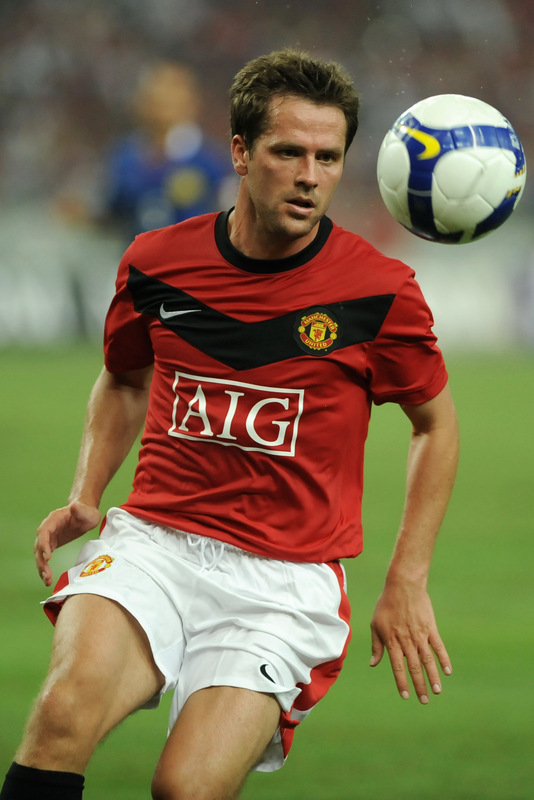 From 29 May to 13 July 2014, Wisma Atria invites shoppers to partake in GOAL! All The WAy as the mall is transformed into an arena of celebration with activities, shopping promotions and the chance to meet Michael Owen on 28 June 2014 as he makes his first trip to Singapore. Spend a minimum of S$200 at Wisma Atria and you can show off your skills at the penalty shootout simulator. You get three tries and a chance to walk away with premiums. If you score full marks, you would win Adidas products and qualify to be one of 10 to have brunch with Michael Owen on 28 June. Check out the larger-than-life table soccer built outside at the walkway to the steps of the mall facing Orchard Road. You can also do your part for Community Chest by donating S$5 for a chance to go at the penalty simulator machine. 10 youths from Community Chest's selected beneficiaries will also get to meet Michael Owen on 28 June.
Sony Xperia Z2 Lets You Meet Peter Schmeichel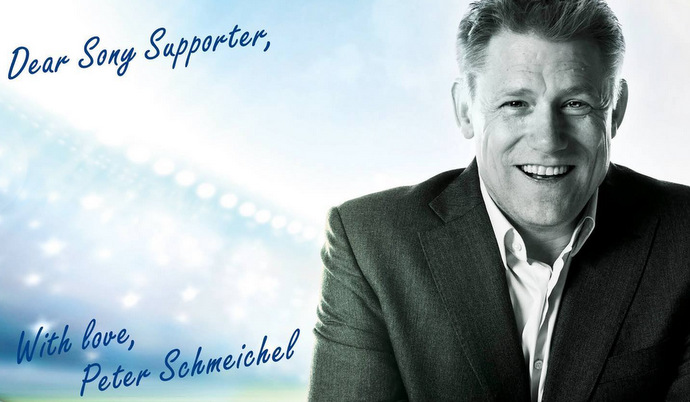 Sony is the official partner of the FIFA World Cup 2014 and will be bringing Peter Schmeichel to Singapore. Sony Xperia Z2 owners can get the chance to meet this football legend from 31 May to 1 June this year. Peter Schmiechel will be conducting a football clinic as well as appear at a few meet and greet sessions. On 1 June, Peter will be gracing the football pitch to share top tips and advice for aspiring footballers during the clinic. Sony is also giving away lots of prizes and goodie bags to some 100 lucky fans. Peter was voted "World's Best Goalkeeper" in 1992 and 1993. The two time Danish retired professional footballer is best remembered for his most successful years at the English club, Manchester United where he was captain to the 1999 UEFA Champions League and won the UEFA Euro 1992 with Denmark. 31 May 2014 – 2pm at 313 Somerset Sony Centre or 4pm at Bedok Mall Sony Centre | First 100 Sony Xperia owners to present their Xperia devices at the Sony Centres will receive a limited edition photo frame which Peter Schmeichel will autograph ont he day. 1 June 2014 – The football clinic at Suntec Convention Hall will be open to the first 100 Sony Xperia Z2 owners who register for the event on Sony Mobile SG Facebook.
Rio Ferdinand Wins Ultimate Selfie Challenge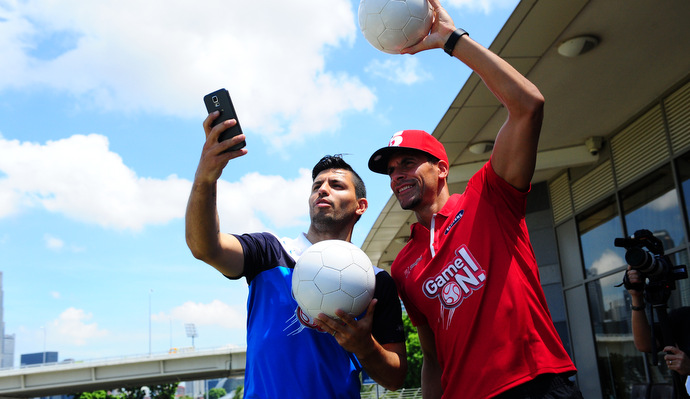 At the two-day event jointly organised by SingTel and Samsung, SG Game On!, Rio Ferdinand has been crowned the winner of the Ultimate Selfie Challenge scoring the most retweets of his selfie posts on Twitter, beating Manchester  rival Sergio Agüero.  Some of the challenges the duo had to handle included speaking Singlish on radio with the Muttons, practising Tai Chi, tasting local hawker fare and showcasing football skills. As part of the campaign a winner was selected for his selfie face off suggestions as well as four Samsung Galaxy S5 LTE lucky draw winners were picked to have dinner with Rio Ferdinand and Sergio Agüero at Catalunya.
SingTel mio TV offers 2014 FIFA World Cup Brazil Experience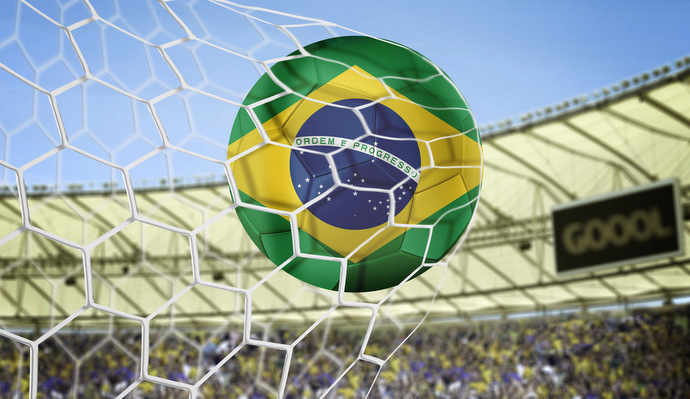 SingTel mio TV will be offering a wrap-around coverage of the World Cup at the brand new SingTel "Football Centre". Get daily behind-the-scene snippets from Brazil including training sessions, player interviews, press conference and street buzz. Get interactive analysis from the state-of-the-art software as well as roving reports from various areas in Singapore with live crossovers. Download the "King Pundit" on mio TV Foot PRO app from 1 June 2014. Predict match and championship outcomes, answer questions during the matches to climb up the leaderboard and you may just win prizes and appear on the show. There is also a "Golden Moments" contest. Just share on social media the iconic World Cup archive pieces that are released every two days and you could also win prizes. All 64 games will be live streamed on TV and mio TV GO. 50 selected matches will be screened at 30 Community Clubs. SingTel offers a Gold Pack or mio Stadium+ for 24 months signup with the World Cup channels offered for free. You could also sign up for the 2014 FIFA World Cup at S$112.35.