Canon celebrates in March 2022 the 35th anniversary of the launch of the company's EOS System. EOS is the acronym for Electro-Optical System which also carries the name of the Greek Goddes of the dawn. The EOS System includes EOS-series interchangeable-lens cameras and a diverse range of system accessories, beginning with interchangeable EF lenses.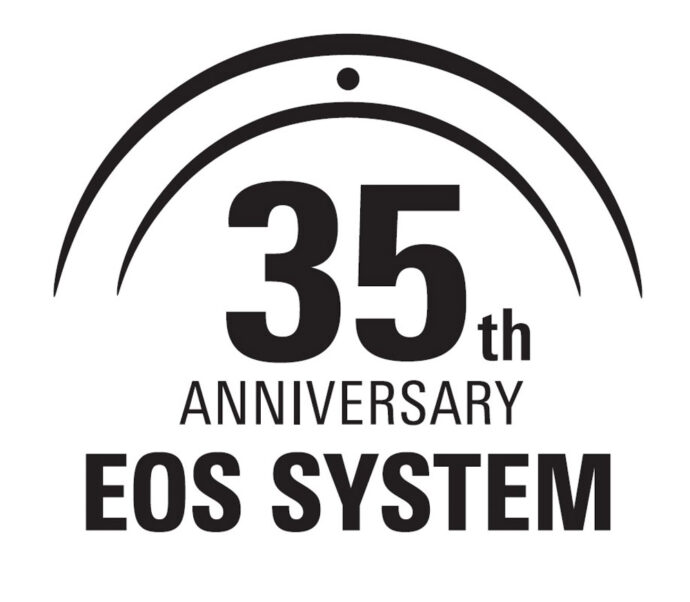 The EOS 650 single-lens reflex (SLR) camera and EF lenses including the EF35-70mm f3.5-4.5, EF35-105mm f/3.5-4.5 and EF50mm f/1.8 were released in March 1987 debuting Canon's EOS System. In 1989 Canon launched the top-of-the-line professional model EOS-1. In 1993, it launched the compact lightweight EOS Kiss (EOS Rebel XS and EOS 500 in other regions). In 2000, the EOS D30 was launched when digital SLR cameras became popular. In 2008, the EOS 5D Mark II was launched, featuring Full HD video recording. In 2012, EOS video technology was transformed for the B-to-B sphere. The Cinema EOS System was launched.
The EOS R system was launched in 2018. Canon constructed the ideal lens mount to maximise the appeal of its new RF lenses. In 2020, the EOS R5 became the world's first interchangeable-lens digital camera to feature 8K recording. In 2021, the EOS R3 was launched with eye-control AF capability; and the EOS VR System for recording VR content.
The EOS system expands the possibilities of visual expression with a lineup of 21 EOS series cameras which includes five digital cameras for video production and 104 RF and EF lenses which include 30 EF camera lens with EF and PL mount and four lens extenders. Canon will continue to refine its diverse imaging technologies based on its core optical technology to create an even stronger EOS System that meets the needs of increasingly diverse users to promote the spread of photo and video culture.