This coming Saturday, 13 July 2019 at 10am, Apple will be opening its second Apple Store at Jewel Changi Airport. This will also be the first Apple Store to be opened in an Airport. Now you can shop and try out the latest Apple products before flying off from Singapore.
To maximise the experience for shoppers at this new Apple Store, the public can sign up for a ONE HOUR long photo walk session that will be conducted by the Apple Geniuses. Taking advantage of the multiple photo spots in Jewel, the session will bring you on a tour around the mall to learn new photo tricks with your iPhone or iPad. Check out the new tricks we've learned from the Apple Geniuses.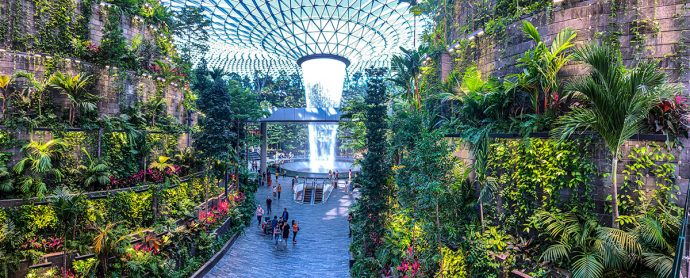 Just like the first store at Orchard Road, the new store will also be conducting free daily hands-on sessions on video editing, photography, basic app coding and many more. The sessions will either be conducted by Apple Geniuses or sometimes guest speakers who are professional in that field. So if you do not want to miss out on these sessions, remember to sign up at TODAY AT APPLE before heading down.