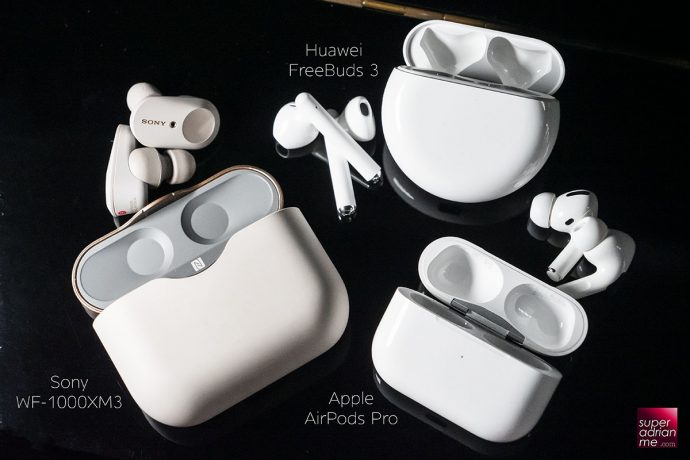 Looking to buy an active noise cancelling (ANC) wireless ear buds for your commute? ANC headphones have been in the market for years. But in Singapore's humid weather, we can hardly use them without having any sweat on our ear loops. It's great that now we have noise cancelling earbuds that can do the same job without breaking a sweat. Here's our comparison of the Apple AirPods Pro, Huawei FreeBuds 3 and Sony WF-1000XM3.
If you have not used a noise-cancelling headphones before, you might wanna know that with noise cancelling turned on it will not totally eliminate external sounds from what you are hearing. For constants ambient sound like aeroplane and bus engine sounds, it works like a charm. It almost feels like you are in a vacuum space without any noise around you. But when it comes to human voices, it's not completely eliminated but it is much softer and can be easily covered over by your music. So please manage your expectations before purchasing your first noise-cancelling device. It's not a miracle device that will shut your mum's nagging from you. hahaha…. just saying.

The Price
Huawei FreeBuds 3 is priced competitively at S$238, which is a lot over S$100 cheaper than the other two contenders in this comparison – Apple AirPods Pro is retailing at S$379 and Sony WF-1000XM3 is S$349. Your budget is tight, Huawei may be a good choice if you are fine with some discounted features as well.

The Noise Cancelling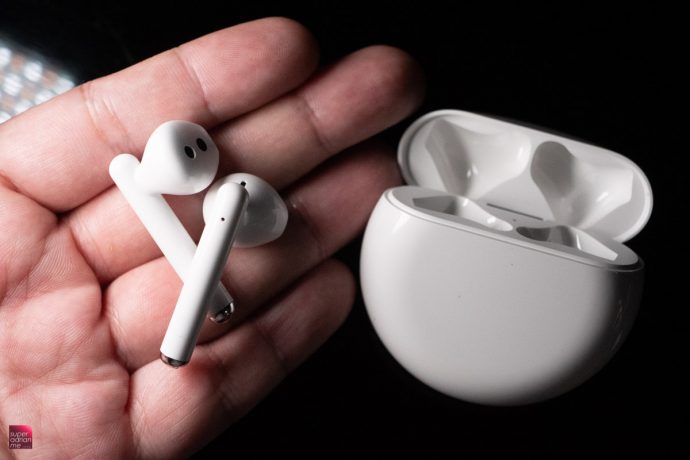 The big difference here is that Huawei FreeBuds 3 has a slip-on design that does not have rubber earbuds to avoid sound from entering directly to your ears. So as much as it's doing a good job in noise cancelling, there will still be some noise entering directly due to the less enclosed fit. It's not a lot, but it's still noticeable when you compared to the other two. The good point is, not everyone is a fan of in-ear rubber buds, so Huawei may be that better alternative out of the three for you.
If you really need good noise cancelling, Sony and Apple are on par in this category with good active noise cancelling when I was commuting on the MRT and buses through Singapore.
Sony and Apple's ANC earbuds also come with Transparency mode which is convenient when you want to listen to a person talking to you without the need to removing the earbuds from your ears.

The Fit, Size & Battery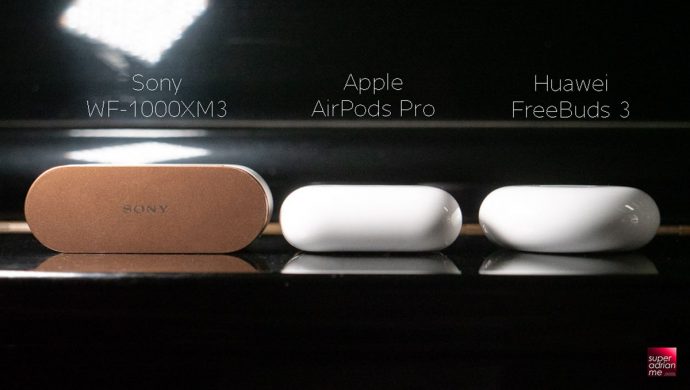 Size of the case is important if you like to keep things small and tidy wherever you go. The fit of the earbuds to your ears is crucial as you do not want to drop them and spend precious time searching for it while walking down the street.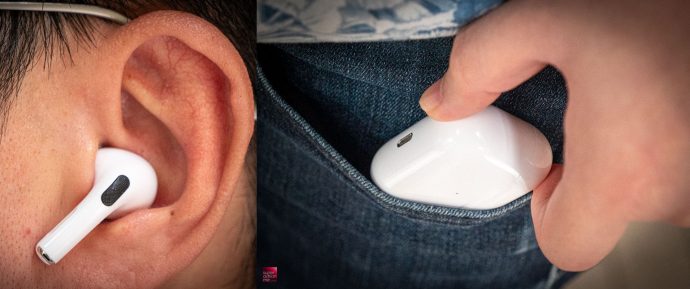 Apple AirPods Pro will be getting my number one vote for this category. The design of the earbuds is a huge improvement from previous AirPods, with a much shorter stem that looks more classy and fits snugly on the ears with minimum discomfort. The ultra-lightweight earbuds will not slide around even after long hours of usage.
The AirPods Pro case is slightly bigger than the regular AirPods, but it's still small and slim. It is the most compact of the three contenders.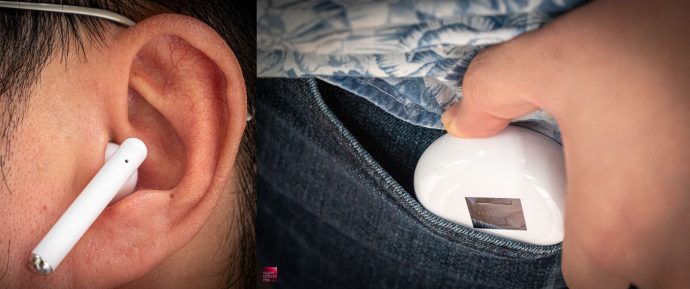 The earbuds of Huawei FreeBuds 3 have a striking resemblance to the older AirPods, it's easy to slip on. But after your ear loops get oily the earbuds easily slide around as the glossy surface have no friction. It's not prone to drop off when walking, but a bump on it might make it fall off.
The charging case is round-shaped which ladies love as resembles their compact powder from their makeup kits. It is small and decent for storage in your pocket.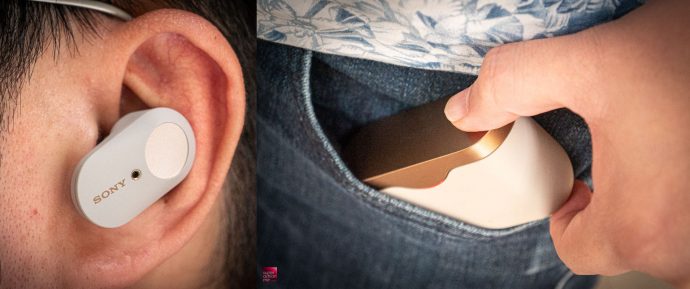 Size & fit are Sony WF-1000XM3's weakness. As much as I like the colour and design of the earbuds, the uneven weight distribution feels like they are bouncing off the ears while walking down the stairs. That is not good for me. I wonder why that was not a consideration by Sony when designing these earbuds.
The charging case is bulky and yet there is no wireless charging feature, considering Huawei and Apple managed to squeeze that into their smaller cases.
And if you are thinking that Sony may have a longer battery life, it's Yes for the Earbuds and No for the charging case. Sony has a battery life of 6 hours on the earbuds and 24 hours total battery life with the case. Apple is 4.5 hours and 24 hours total. Huawei is 4 hours and 20 hours total. In my opinion, it's not a huge difference to justify the size and weight.

Sports Friendliness
Apple AirPods Pro is the only one with IPX4 rating which means it's protected from splashing of water from all directions. So you can happily use your earbuds in the rain or for a sweaty marathon and Apple got it covered.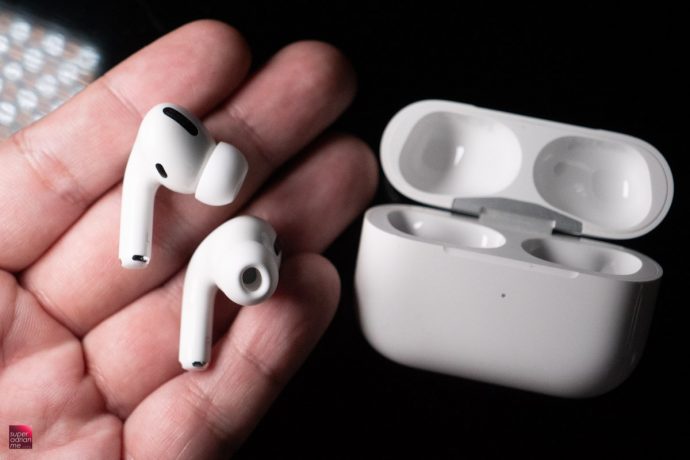 Huawei and Sony did not provide any IP ratings for their earbuds. You can still use it for sports but at your own risk. Sony WF-1000XM3 definitely can't be your companion for a run on the treadmill, as they are prone to bouncing off your ears due to the earbuds' lopsided weight.

The Sound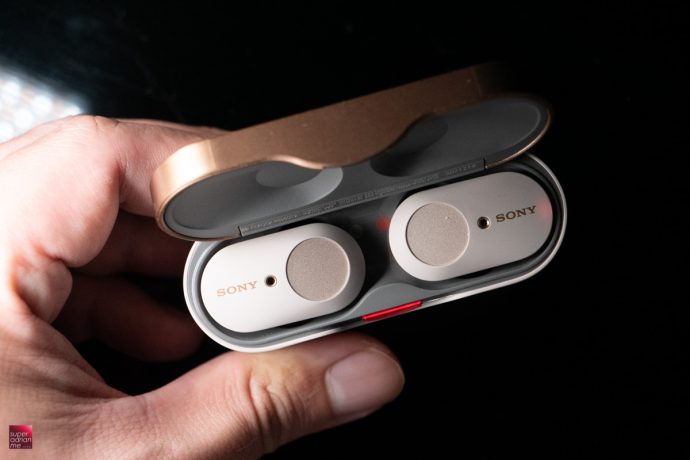 Finally a win for Sony. This will be a big win if you are into the quality of sound reproduction on the earbuds. Sony WF-1000XM3 have the best audio that can distinctly differentiate the layers of instruments played in a big musical track. It's an immersive enjoyment listening to theatrical soundtracks with the Sony earbuds.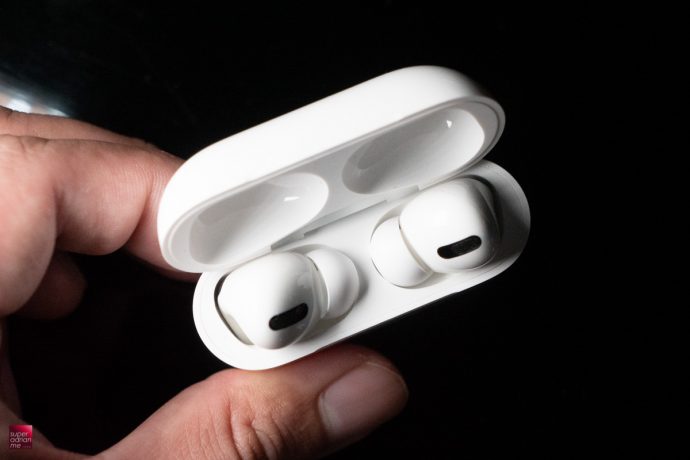 Apple is just slightly inferior to Sony's sound quality, It's still great just that when I am doing side by side comparisons, Sony stands out a bit more than Apple. The AirPods Pro also have some improvement in the bass when you compared it to the older AirPods.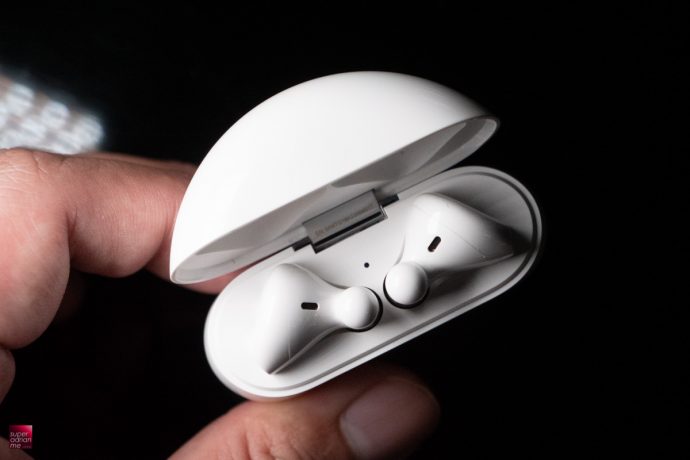 Huawei's FreeBuds 3 audios are decently but again greatly reminds me of the older AirPods in terms of audio reproductions. But for its price point, it is awesome for that category.

The User Interface & OS Compatibility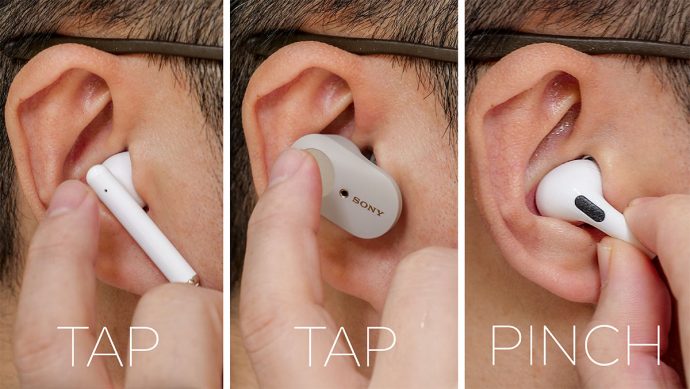 Apple introduced the new PINCH to action interface for the AirPods Pro. I felt that this pinching action is more intuitive and less disruptive to use when listening to music. The conventional tapping is fine for me too, just that I am annoyed by the Tok Tok sound amplified in my ears when I use it.
The great thing for Sony & Huawei is that you can customise different commands to work with the tapping on the left and right earbuds. So you can do more commands without picking up your phone. Just that you now need to remember which command is for which side of the ear.
As for OS compatibility, Sony is the only one that has full features on both Android and iOS devices. Huawei FreeBuds 3 still works on iOS just that you will lack the customization features through the Huawei App on Android. It also can't activate Siri on iOS. Likewise, AirPods Pro will work as an ANC wireless earbuds, just that you can't operate Google Assistant, Audio Sharing with other AirPods and earbud fit test on Android OS.

The Extras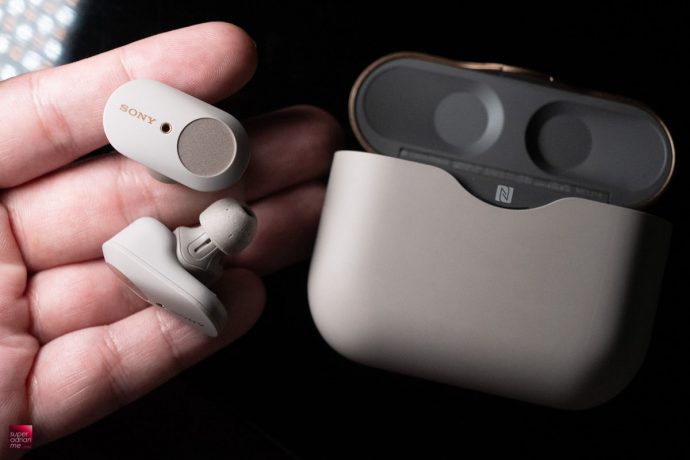 Sony WF-1000XM3 also comes with 360 Reality Audio which is supposed to provide a more immersive audio experience when playing back audio with 360 spherical sound field. Similar to the holographic Super X-FI by Creative Technology. I did not get to try out this feature as it is only available on Deezer, TIDAL and nugs, net streaming services. And these special content are still very limited. It may be a consideration if such content library is expanded and better.
Apple's AirPods Pro is the only one that comes with an ear fitting test. The test helps you in choosing the right size rubber plugs to fit your ears for the best ANC experience.

The Verdict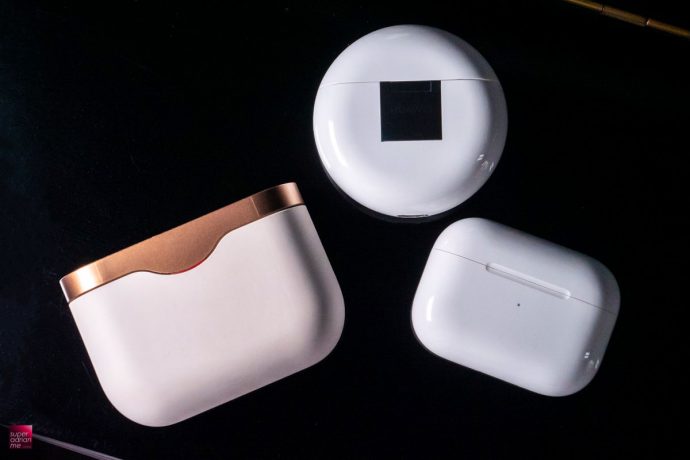 It's a pretty tough choice here. And it also greatly depends on your smartphone's operating system. If you are a sports fanatic and use an iPhone, the AirPods Pro is definitely the way to go. But if you are an executive who enjoys great music experience, Sony WF-1000XM3 should have your money. For the first time ANC users who do not want to spend a bomb on your earbuds, Huawei features on FreeBuds 3 may work for you too. So just see what's your needs and make the right decision based on your budget.