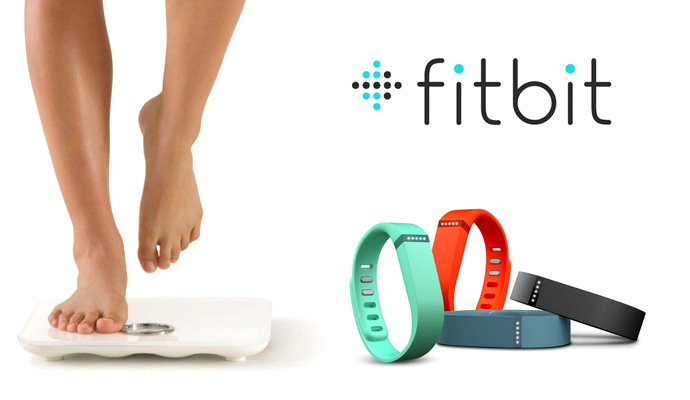 Are you trying to lose weight but are having issues with committing to a fitness routine or diet programme?
Maybe getting an electronic activity tracker will help you to stay committed. There are various types of activity trackers out there, but fitbit is the only one that offers a complete ecosystem that integrates with their Aria WiFi electronic smart weighing scale that will push you harder to burn more calories each day.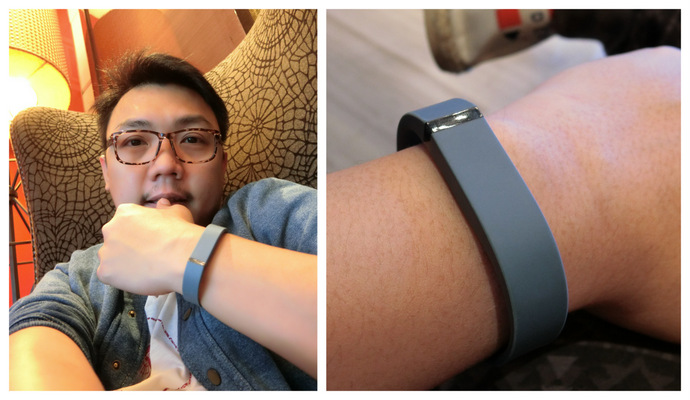 Firstly, the fitbit FLEX that I am wearing 24/7 will keep track of my daily steps and calculate the calories burnt from walking or running. I will be able to set daily targets to know that I have at least hit a minimum benchmark for my daily fat burning routine. FLEX also collects data on my daily sleeping patterns that includes sleeping hours and how well I sleep as rolling on the bed is tracked too. Good sleep is crucial for a successful weight loss programme, as well as give us more energy to workout. So I use the sleep data and make necessary adjustments to let my body rest well.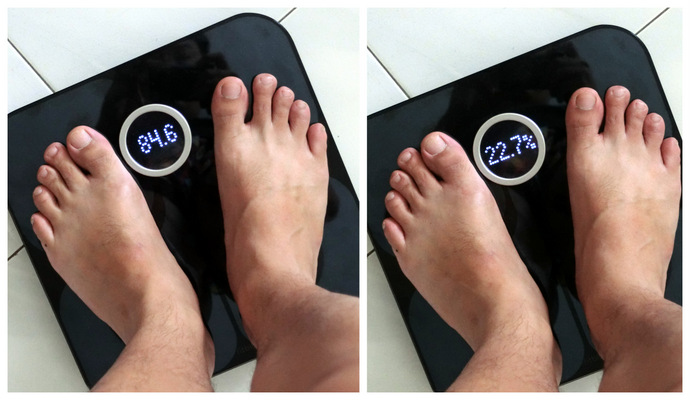 Every morning when I wake up, I will weigh myself on the fitbit Aria to track if I have gained or lost weight. This will definitely tell me what I did the previous day that contributed to the gaining or losing of weight. I know what I am doing right and what I am doing wrong. Aria will also collect my body fat % data and together with the weight will be wirelessly sent to my fitbit account for better tracking of my progress via a chart. Aria is one beautiful weighing scale.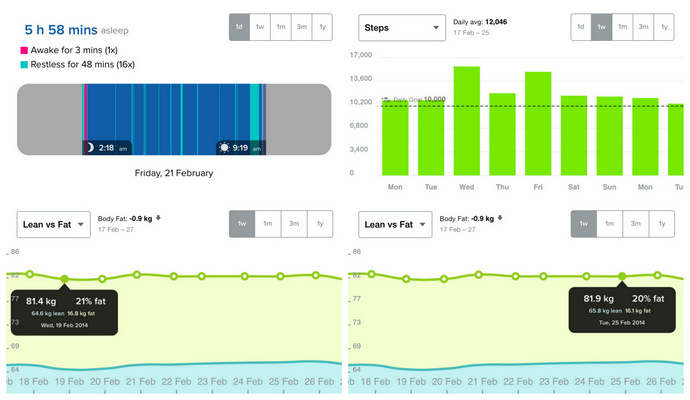 And with data collected from FLEX and Aria, I will have a clearer picture of my weigh loss progression and the effectiveness of my routines. Most importantly, the numbers on the chart will motivate me and push me to do more exercise on days that I am not making much progress. Even on days when my weight remains the same, but I see my body fat % is lowered, I will at least know I have burnt fat and gained muscle in the process. So with this fitbit ecosystem, I have got myself an electronic "personal trainer" that will drive me to commit to workout regularly and achieve my weight loss targets.
The fitbit FLEX and Aria are available at S$129 and S$169 respectively.
Join me to work towards a healthier 2014!
GIVEAWAY
We are giving away a fitbit FLEX worth S$129 to a lucky reader. From now till 6 April 2014, click this link to join the giveaway. The more of your friends on Facebook joins this giveaway through your referral the more chances you have in the sweep stake. Only for readers residing in Singapore only.