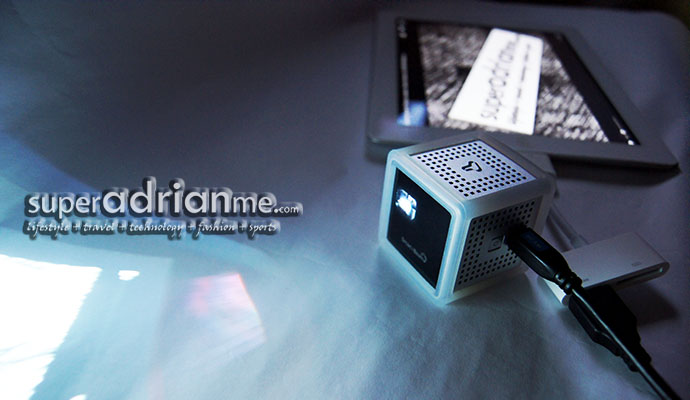 With the fast advancement in pico projector technology, the Smart Beam pico projector by SK Telecom & Innoio is a neat gadget to help project pictures, videos and presentations direct from your smart devices to any wall or surface wherever you are.  At S$599, Smart Beam is pretty pricey, but the 4.5cm cube, with its premium design metallic chassis and compatibility with most mobile devices and laptops with either MHL or HDMI cable, is still a device worth investing for your needs.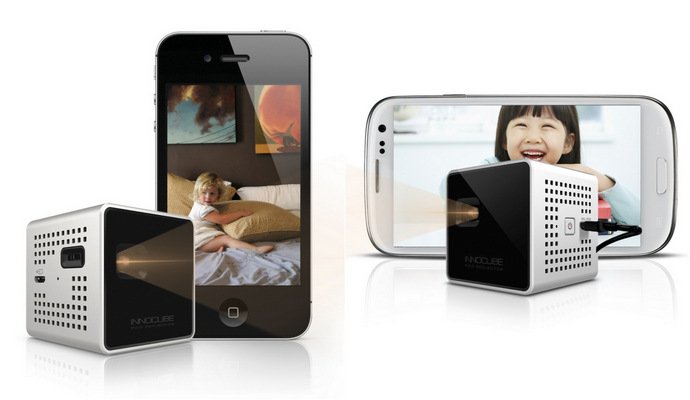 The device comes with a fitted silicon case that protects the Smart Beam from any drop, as well as providing a grip to prevent it from sliding off the surface. The cube design also gives Smart Beam the flexibility to stand on any side, so you can project to the ceiling without the need for extra support.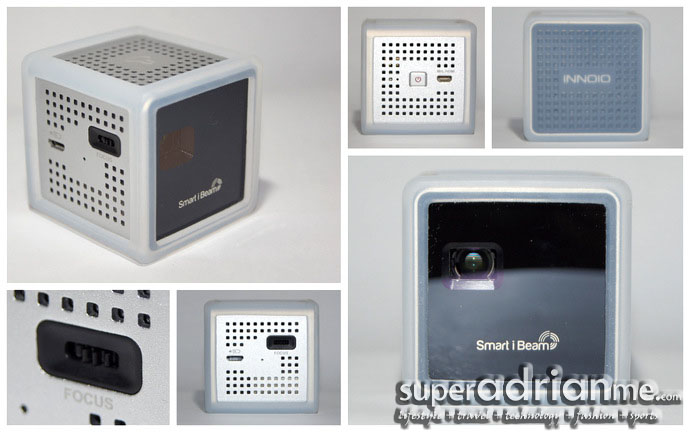 For connections to any Samsung, Nokia and Sony devices with a MHL output port, all you need is to connect them to the Smart Beam with the MHL cable provided for projection. But for Apple iPhone, iPad & iPad mini, you will need to purchase an additional HDMI output adapter to link up with the Smart Beam. The additional Apple HDMI adapter will be retailing at S$54 (30 pin) & S$68 (lightning) depending on your device.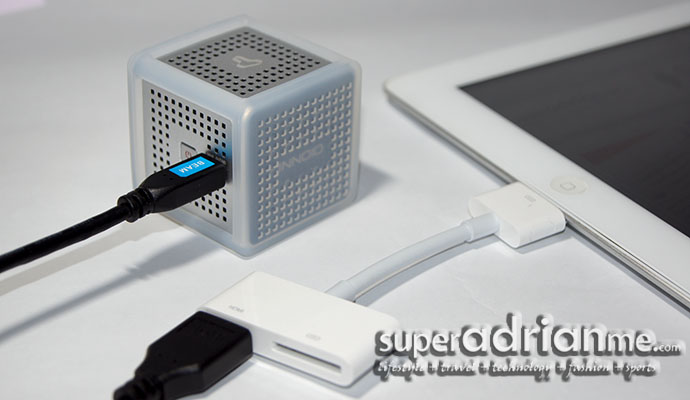 Projection is clear and sharp in total darkness, most suitable to place it beside the bed and project to the ceiling while you enjoy a nice video before heading to bed. The projected colours are vivid and slightly saturated. If you want to project in a lit room, the size and projection clarity will greatly depend on the brightness of the room. The brighter the room, the smaller and closer is your projection.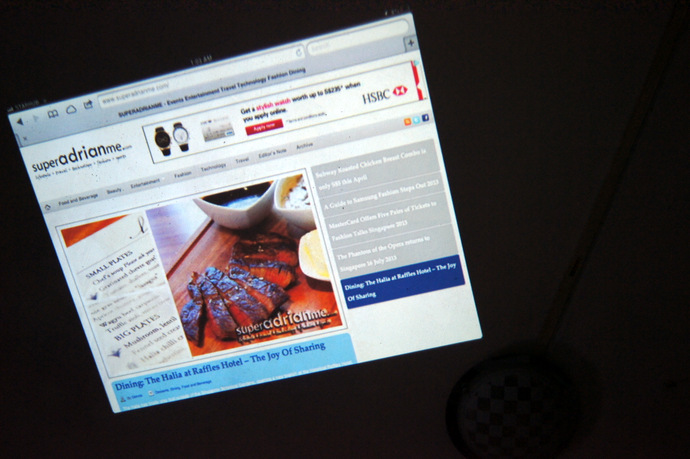 Smart Beam also comes with built-in speakers the sound reproduction is loud and clear for its size. For some video application on the iPad, the Smart Beam is not detected as a TV / HDMI device. So during such instance, an external speaker can be attached to the headphone jack for better & more robust sound quality.
Overall the Smart Beam is a nice, functional & small gadget to bring around. All you need is the cube and a cable. If you are an on-the-go corporate warrior who needs to conduct presentation anytime, anywhere. Or for someone who likes to share their daily photo or video journal with friends and family. Even though the Smart Beam is a rather pricey, but if you are thinking of upgrading that one year old smartphone of yours, why not spend it on a cool gadget like the Smart Beam?
Related articles