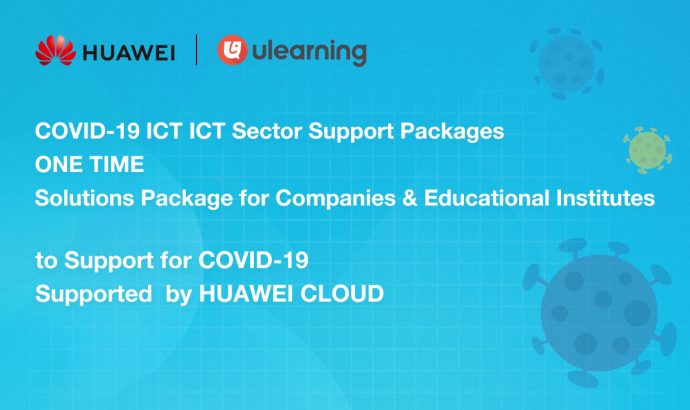 HUAWEI CLOUD and Singapore-based technology company ULearning have joined forces to offer free online learning and training solutions to the education sector and businesses to enable continuity of learning and developing skills during the COVID-19 outbreak.
The Government of Singapore just announced for all institutes to implement home-based learning.
Huawei Cloud and ULearning's joint offering comprises free access to the ULearning Learning Mangement System portal, functions and features such as campus virtualisation and multi-terminal access and free user accounts for institute administrators, educators, and learners to access the tools across PCs and mobile devices, enabled by Huawei's all-in-one cloud solutions.
ULearning LMS is currently offered as part of a suite of infocomm technology (ICT) solutions available to address business continuity challenges arising from COVID-19, jointly curated by the Infocomm Media Development Authority ("IMDA") and SGTech. The offering is in support of the government's call for the Republic to upskill to stay on track with its long-term goal of transforming its economy.
Both offerings, to the education sector and businesses, are available as free license subscriptions for the first three months of usage. Interested users, institutes, and businesses can visit https://www.ulearning.asia/covid19-supportpackage/ for more information.
Learn more about Huawei Cloud's solutions of fighting COVID-19.